Sitecore Symposium 2012 and Website Translation Services
Several of the GPI team attended the Sitecore Symposium this last month in Las Vegas. Sitecore is a leading Microsoft .NET based Web Content Management System. It is highly scalable and allows website managers and content creators to author, store and publish multilingual content easily.
As a Sitecore Partner, GPI has developed a Web CMS Translation Services Connector in order to leverage best practices when localizing and managing multi-language websites. Out of the box Sitecore has excellent features to support multi-language websites and translation business process workflows associated with website translation.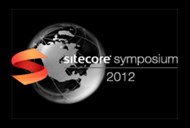 The GPI team enjoyed the Opening Keynote by Michael Seifert, Co-Founder and CEO of Sitecore. Mr. Seifert took the audience through his vision of the world of customer experience management as it has evolved over time to the present. He explored the evolution of the communication channels that customers have used to access content through to today's growing emphasis on social and mobile channels. Sitecore's challenge is to stay ahead of these changes in customer behavior so as to provide Sitecore clients with the ability to manage content effectively in a multi-channel environment.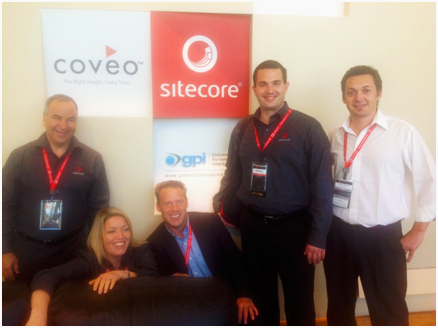 Left to right: Ted Prodromou – Sitecore Online Marketing & SEO Analyst, Kimberly McCabe Manager – Sitecore Marketing Engagement, Stephen Schultz – GPI, VP Sales & Marketing, Nate Barad – Sitecore Director: Product Marketing, Federico Pascual – GPI, VP Production.
Sitecore and Website Translation
There were some really good presentations that explored the power of Sitecore for launching and managing multilingual websites and covered website translation services across global teams including:
Faber-Castell's experiences building a large international e-commerce site with Sitecore by Tina Skolnekovich, Faber Castel and Brent McLean, Paragon Consulting. Really interesting presentation on the challenges and solutions of dealing with the differing needs of many countries in implementing a compelling e-commerce solution with multiple development teams. The planning that went into the new global site was absolute best practices in action from a website globalization standpoint.
Revlon-Case Study: An In-depth Look into Revlon's Multilingual/International Web Presence by Max Slabyak, Revlon. It was an excellent "lessons learned" presentation on setting up Sitecore to work within a company's processes, agencies, and internal marketing departments in order to  launch a global site.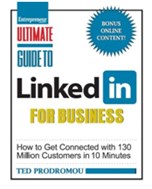 International Search Engine Optimization and Sitecore
Another noteworthy presentation was on Sitecore and SEO by Ted Prodromou. Ted is Sitecores' Online Marketing & SEO Analyst and the author of "The Ultimate Guide to LinkedIn for Business". You can read more about Ted, his book and his blog at https://tedprodromou.com.
Ted's presentation covered creating an integrated SEO approach to drives customer engagement across multiple channels impacting business growth. He talked about cutting edge SEO measurement: including the shift from traditional analytics to engagement analytics – and its impact on SEO strategy AND the best tools available for monitoring SEO. He also addressed the rise of mobile search marketing and local search.