Window to the World – global business resources at your fingertips!
In our ongoing effort to educate and service our global customers GPI is excited to provide you with relevant links and resources to a wide variety of associations and organizations that serve as a starting point for learning more about global business and international affairs.
Today I'd like to introduce you to six resources that I am confident you will find useful when conducting business around the globe.
Translation Services and a little extra – Six useful links and resources
As part of delivering our Translation Services to clients worldwide, the sharing of useful resources is quite common. Clients want to know a hotel in Frankfurt, a global publication for international news, a recent report on doing business in Australia, or a cool mobile app or tool to help them stay productive while navigating through international airports.
International Business Information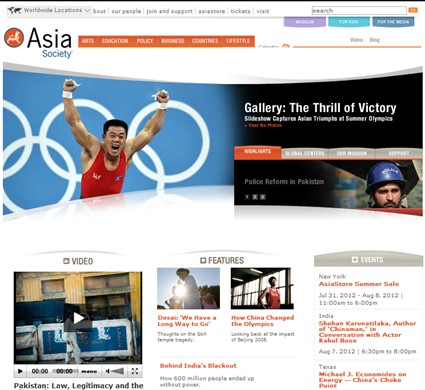 With US locations in California, Texas, New York and Washington DC, Asia Society is a premier educational organization that was founded in 1956 by John D. Rockefeller 3rd as a nonpartisan, non-profit organization dedicated to promoting the strengthening of partnerships among peoples, leaders and institutions of Asia and the United States.  It covers a cross-section of arts, business, culture, education, and policy and promotes the exchange of ideas and information to promote a better cultural and global understanding. The educational initiative Partnership for Global Learning is geared towards educators and state decision makers to prepare a new generation of students to be ready for today's demands and challenges they face in order to be ready to compete globally.
Educational and Library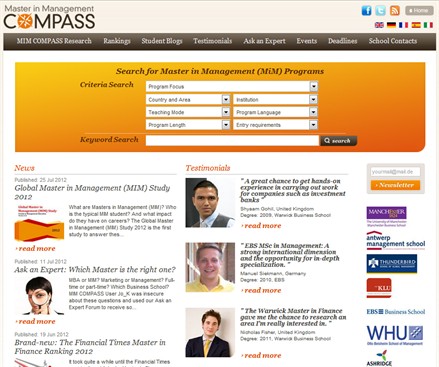 This site was founded in 2010 by Thomas Graf, who worked for McKinsey & Company as well  as head of Marketing, Business Development Manager and Sales Manager for the German career network e-fellows.net. The site has been localized into German, French, Spanish and Italian, and provides information about Master in Management (MIM) programs.  On the Master in Management Compass website, visitors can find a host of useful information regarding application processes and career perspectives, in addition to specific MIM programs and institutions found globally that support and offer MIM. Furthermore University and Business Schools have the opportunity to showcase their programs and provide their contact information for readers and website visitors to reach out and get in contact with them for further information.
International Institutions
International Labor Organization
ILO's slogan "Promoting jobs, protecting people" is one that this global organization takes to heart as it is the premier organization overseeing international labor standards. This international organization has regional offices in Africa, Latin America, Lebanon which is serving the Middle East, Thailand covering Asia and the Pacific, and France serving Europe and Central Asia.
It is the only 'tripartite' United Nations agency that has brought together representatives of governments, employers and workers to shape policies and programs jointly, in order to promote Decent Work for all. This truly unique arrangement has given the ILO the distinct advantage of incorporating 'real world' knowledge about employment and work and share it on a global platform.
Publications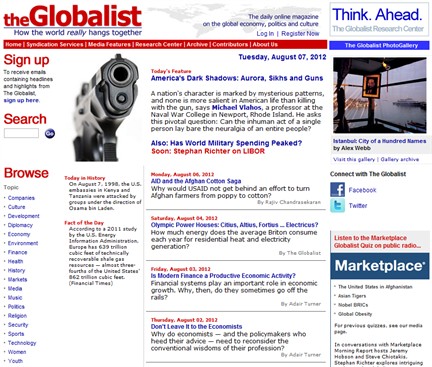 The Globalist is a daily online magazine which since its inception in 2000 has been providing insight to a variety of issues surrounding the biggest phenomena of our times – globalization. As a registered user you have access to a plethora of information on global economy, culture and politics. Articles are written by a combination of in-house writers and global contributors. This global publication reaches readers in over 120 countries worldwide and aims to help people understand complex global issues in a straightforward way and serves the purpose of creating a global community of intellectual exchange and better mutual understanding.
Tools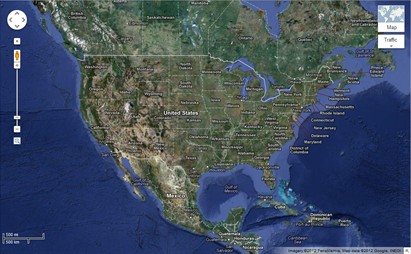 Who really has not heard of or used Google Maps before? Chances are you have pulled up a new place on the map you'd like to visit or visited Google Maps while doing research on a specific county or region. Or you may have looked for driving directions and distances between locations. Whatever your geo-location query, chances are you have encountered Google Maps in your searches quite frequently even if you were not searching for it. Google Maps is a web mapping application and technology that not only powers map-based services but can also be found embedded in countless third-party websites. Not only does Google provide high-resolution satellite as well as aerial images of most urban areas around the globe it has become the de-facto aerial imagery tool providing such a degree of granularity and detail that it has to blur some locations (mostly in the US) out of security concerns.
Trade Policy Information
Trans-Atlantic Business Dialogue
Created in 1995 by the US Department of Commerce and the European Commission, the TransAtlantic Business Dialogue (TABD) is an organization that focuses its goal on achieving a free exchange of services, goods, capital and ideas between the two continents. Membership is comprised of CEOs of American and European companies. TABD sees itself as an active participant in the dialogue between US Government and the European Union and its ultimate goal is to establish a Barrier-Free Transatlantic Market.  TABC has written policy papers on Financial Market Regulation and Innovation Policy Principles and offers a wide variety of information on topics affecting the global economy and free commerce.