Translation Requirements of International Franchises
Foreign language translation and localization are key activities in international franchising. According to the International Franchise Association (IFA), one of the most important trends in the franchise industry today is the internationalization of franchising. It seems you can't go anywhere in the world now without seeing a famous American franchise like Subway, McDonald's, Domino's, Ace Hardware, 7-Eleven or Hertz on every corner. International brands are starting to pop up as franchises here in the United States as well, such as Yogen Fruz (Canada) and Kumon (Japan), the world's largest after-school math and reading academic enrichment program. Even domestic franchises must "internationalize" to handle linguistic & cultural challenges as the USA becomes more ethnically and culturally diverse.
With the proliferation of international franchising, we are seeing more and more translation requests from franchisors in this industry.
Translation requirements of franchisors and franchisees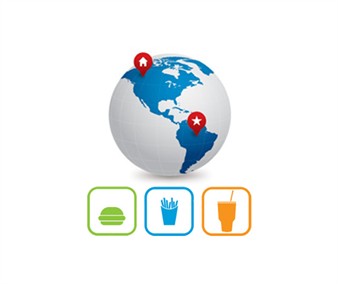 Website Localization
The IFA says, "International franchising has been successful because consumers around the world recognize famous brands as symbols of quality, consistency, service, and value." A great website is one of the most important assets a franchisor can have to help develop a global brand that will attract franchisees and customers all over the world.
Some key components of website localization include:
Translation of user interface
Localization of graphics
Multimedia subtitles or dubbing
Documentation translation
Localization of online ordering platform
Online QA and Web testing
International Search Engine Marketing
Launching a multilingual website is one step for a franchise to establish a strong presence in their global and local markets, but how do they drive traffic to the new language versions of their website? Through the application of international Search Engine Marketing, which includes these Search Engine Optimization and Search Engine Advertising components:
Multilingual keyword research and keywords localization
Optimization of meta tags
International search engine and directories submissions
Website analytics and traffic reports
International Pay-Per-Click (PPC) campaign content localization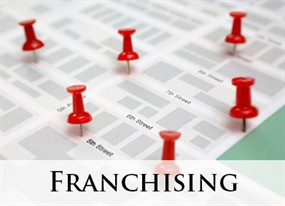 Audio/Visual Localization for eLearning, Training or Advertising
Franchisors may want to create foreign language versions of audiovisual assets, such as eLearning & training materials, webcasts, presentations, product demos, voice response systems, radio or television advertisements or any other combination of text, audio or video content.
Franchisors will want to engage with language service providers that can provide localization of audiovisual content, including these relevant services:
Transcription of speech to text
Script review, time-coding and translation
Voice-over or dubbing
Subtitling
Localization of on-screen text or text in graphics
Conversion to localized file formats
Human Resources & Legal Content Translation
Regulation and legal issues can be a barrier to entry when franchisors start looking at doing business internationally. All that paperwork to translate! All those regulations written in German! A different legal system to navigate! It can be quite daunting; especially when you consider that a misstep or mistranslation may result in costly legal ramifications.
Legal translation is a very specialized field requiring the experience and expertise of a trained legal linguist. These are just some of the many types of legal & HR related documents franchisors and franchisees may need to translate:
Master franchise agreements
Confidentiality agreements
Company registration information
Letters of credit
Employment contracts
Regulatory documentation
Certifications
Intellectual property / Patent & trademark filings
Marketing Translation and Desktop Publishing
Creating and maintaining a consistent brand across languages and regions is an important consideration for franchisors. Often the task of translating marketing materials is left to the local franchisee in market. This decision can lead to messaging issues, delayed rollouts, and version control problems. A recommended best practice for many successful international franchises is to encourage the input of local franchisees and utilize their expertise in both the market and language to proofread localized materials while leaving the global control to the franchisor. These materials include:
Branding and taglines
Brochures
Flyers
Signs
Menus
Product packaging
E-mail marketing campaigns
Other digital or printed promotional materials
After the translation process is completed, collateral created in Microsoft Word, Adobe InDesign, Adobe FrameMaker, Adobe Photoshop or other such popular authoring software solutions will usually require multilingual desktop publishing work. Why?
Content often expands or contracts during translation, causing translated text to run into other document elements or not fit so nicely in text boxes or tables.
Not all fonts are supported for all languages. You may find that your favorite font doesn't exist in your target language and it may be necessary to substitute a similar font.
Graphics with text embedded in them will need to be localized.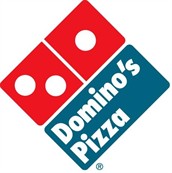 Globalization & cultural consulting
Did you know that pepperoni is the number one pizza topping in the United States? When Domino's opened its first international franchise in Japan in the 1980's, there was no linguistic equivalent for the word "pepperoni". Now, in addition to squid, pepperoni is a favorite pizza topping in Japan. But in India, where cows are considered sacred, Domino's has substituted spicy chicken sausage for pepperoni.  Check out other fun facts about International Franchising at Dominoes.
Franchisors and franchisees operating in foreign locations or domestic locations with a diverse customer base may face many linguistic challenges and cultural differences. To name a few:
Different writing systems (Simplified Chinese characters or right-to-left languages like Arabic)
Different alphabets (non-Latin alphabets like Cyrillic or special characters like ñ, ö, or č)
Religious beliefs (Domino's franchises in Saudi Arabia must close four times per day for prayer)
Business practices
Behavior styles
Negotiating tactics
Globalization consulting services can help franchises navigate these potential mine fields of linguistic and cultural differences.
Conclusion
International franchising presents tremendous opportunity and reward for those willing to take the risk and dive into another country and culture. Language services can help you get there!