How to Integrate International SEO into The Translation Process
With the predominance of budgets spent on online global marketing, website content localization is becoming more important to marketers. Expanding your online presence into international markets must involve a solid content strategy and well-planned execution in order to meet your business goals in these new markets.
The process of providing localized content for your target markets should always include comprehensive website localization along with an effective SEO strategy. In this blog post we will discuss how to integrate international SEO into the website translation and localization process.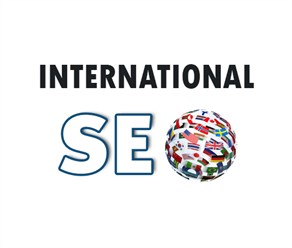 Planning in advance
The benefits of considering search engine optimization before building a multilingual website is a cost effective approach for international marketers. Over the years, some businesses didn't consider international search engine optimization as part of their online strategy from the beginning and later on they came to face the fact that search engine optimization is highly required  for their multinational websites.
The technical challenges (and the cost) will increase significantly if you implement search engine optimization after launching the website. These expensive changes could include the change of the website internal structure, implementing another round of copywriting and layout modifications. For instance, you might need to change the navigation menus text and replace it with search engine optimized text and this could affect the overall menu design (width and height). This might require as well extra hours for optimizing the CSS styles and HTML code.
International SEO and Translation Process
Ideally, international SEO is a strategic step which should be integrated into the localization process in order to build in a comprehensive and effective international SEO capability from the beginning.
The website localization process includes the following series of fundamental steps that need to be completed in order to launch a successful multilingual website for the global market:
Review & Analysis of source website assets
Best practice multilingual workflow based on a Content Management System (CMS)
Project Kick-Off
Subject Matter Training and Research
Content Cultural Correctness Assessment
Glossary and Style Guide Development
SEO – Keywords Research & Localization
Transcreation & Copywriting
Localization of any Graphics
Localization of any Documents
Localization of any Multimedia
Basic Online QA & Testing
Search Engine Marketing
Launch Language Versions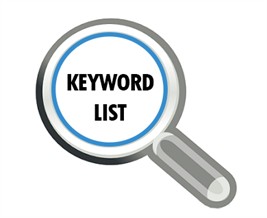 International SEO tasks for Website Localization
To conduct an effective international SEO initiative into your website translation and localization process you will need to integrate the following the steps:
1. Initial keywords research. Keywords are the core for search engine optimization process and without a solid list of keywords you will be blindly stepping into SEO without proper targeting.  Each business or service should always have basic keywords and terms that define the offering for online users and it is very important to define those keywords from the very beginning. It is essential market research for an online business to define carefully their keywords and to build the content strategy and search engine marketing efforts around those key terms. The initial keywords list should include all the keywords and phrases that describe the nature of your business and the target segmentations.  For the development of an effective keywords list you should consider the following:
Think like your customers and select the top potential search terms
Include the most relevant keywords to your business
Include your brand names into the list
Add the key terms that describe your services and products
Define the top keywords that represent your offering and promotions
Implement your geo-locations including region, country, state, city, street, etc.
Research your keywords using the Google keyword tool or other keyword tools to check the keyword popularity and to generate keyword ideas.
By researching and building your initial keywords your localization services agency can easily define the most relevant keywords to localize and use for the other language versions of your website.
2. Multilingual keyword phrase research, refinement and localization. To achieve the best results, find a localization partner with a professional team that understands not only the cultural nuances of the target language, but is also an expert with international SEO and SEM best practices with the target languages and countries.
Localizing your keyword list into target languages includes several steps:
Professional human translation of the keyword list into the target language.
Adapting the keyword list to the locale (combination of language, culture and geography).
Researching the localized keyword phrase among the local search engines in order to determine the accuracy of the localized keywords.
Generating an expanded list of new keyword ideas by using the keyword tools.
Finalizing the localized keyword list with the most relevant and competitive keywords for the localized version of the website.

For more information on issues specific to multilingual keywords and  keywords localization, you may wish to review our previous blog: The Difference between Keywords Translation and Keywords Localization.
3. Multilingual SEO copywriting. SEO copywriting is different than traditional copywriting. SEO copywriting requires implementation of keywords into the web content. SEO Copywriters should be able to deliver the content message along with optimizing web page copy by targeting keyword phrases in certain frequencies and densities.
4. On-page optimization. On-page optimization is a process to optimize your localized web pages in order to achieve good indexing and to help your individual web pages rankings.
Addressing SEO on-page for localized website may include:
SEO customization for keyword-rich Titles, Meta-Tags, URLs and HTML.
"Description" meta tag optimization for search engine
HTML, JavaScript, CSS code validation.
Heading inclusion/optimization using localized customized keywords.
SEO modification for keyword-rich links.
Keyword formatting "Bold, Italic, linkage" customization.
Keyword density final analysis for each page.
5. On-site optimization. On-site optimization is a process to optimize your entire website in order to achieve good indexing and includes, among other items, link building internally and externally, avoiding duplication issues between languages in localized websites, as well as providing enhancements for internal and global linkage in all the different languages you translate.
Addressing multilingual SEO on-site may include:
SEO content integration and content development to increase the online content.
Fixing duplication issues between multilingual websites.
Improve the structure of your URLs and creating Search Engine optimized and friendly Internal URLs.
Link optimization – including anchor text modifications.
Page links and URLs localization for language's relative indexing, in-site link building.
Building internal linking between all the languages, multilingual link building.
Create search engine friendly XML sitemap for website links.
6. New content suggestions. Content creation and development should always benefit your localized website by increasing the content for local markets. Many marketers still don't pay good attention to multilingual content strategies when they start international online marketing. It is very important to create new content that is specific for the target markets after you localize your website. For more information, please check our blog post How to Create a Content Strategy for Multilingual Content .
Including search engine optimization into the web localization process will always benefit your online strategy and will have an effect on several factors including the cost, time and workflow.