What Should You Expect From Your Localization Partner?
Whether this is your first or your ninety-first translation project, it is important to have clear expectations of your translation partner. Like many industries, with quality localization, you often get what you pay for. Or more importantly, you only get what you ask for.
Start your process by asking yourself how much time do you have to devote to this project and how much will you relay on the expertise of your translation partner. How much experience do you have in managing localization projects? And, finally, is the content that is to be localized of strategic importance for your business. Below is a list of what you should expect (and demand) of your translation partner.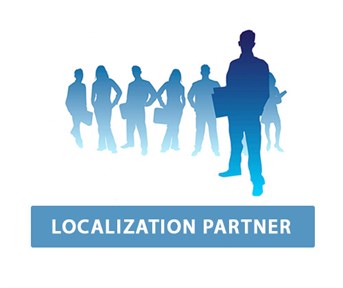 Expect Discovery. Your localization partner or prospective partner should have a prepared set of questions to help structure the discovery process. This process can clearly define the project and required deliverables.
Expect expertise in localization tools and use of technology. Employing extensive glossary development, translation memory tools, desktop publishing skills, and integration with popular content management systems decreases costs, shortens turnaround times and most importantly, increases quality.
Expect a detailed quote. Don't trust a translation agency that can't explain the entire process and detail the costs of each step in a quote.
Expect access to current clients for reference. Nothing ensures success with your project more than confirmation that your translation partner maintains a satisfied list of clients who are willing to brag about it.
Expect relevant case studies and white papers. This is the best source of documented best practices. Most case studies require review by clients and are therefore accurate. White papers represent rigor and best-of-breed processes that are repeatable.
Expect a documented project management process. You want to see every step of the process. Ask for a Gantt chart of the entire process including key milestones and any interdependencies. Understand who owns each step in the process and which require your direct involvement.
Expect a translation portal. A good translation portal allows for full transparency, convenient file management, accurate reporting, and 24-hour access for your entire team.
Expect a proven QA cycle (or several). Each linguist should sign off on a list of requirements followed by a qualified, independent proofreader. Best practices call for another review by the client before a final review by the project manager. If you are engaged in the localization of a website or software application, there are several more steps in the process to ensure quality results.
Expect worldwide presence. A successful translation company will have built a worldwide presence, especially in key markets and regions.
Expect native speaking, in-country linguists. Quality localization includes an intimate understanding of cultural correctness and nuance.
Expect great communication. Information, updates and status reporting should arrive as promised. Any additional inquiries should receive prompt and informative responses.
Expect high quality product. Your brand and messaging is important. Be sure the quality of your localized material is as good as it is in the source language.
Expect delivery on schedule. There should be no surprises with the project schedule. Any changes to the schedule should be agreed upon by both parties and discussed thoroughly.
Expect a post-project evaluation. A sure sign of a disciplined approach is to gain critical insight at the end of every project with a detailed feedback loop.
Expect a long-term relationship. Choosing a translation partner takes time, energy, and cost. Your translation partner should make every effort to build a lasting relationship.
Although this list should not be considered exhaustive, we hope it provides some guidance and sets a high bar for service excellence. If, after reading this list, you have additional ideas and comments, please add them below. Again, the discipline of continuous quality improvement requires us to never stop asking ourselves how we can do it better next time.