GPI at Internet Retailer Conference & Exhibition in Chicago June 4-7th #IRCE
Globalization Partners International will be exhibiting at the Internet Retailer Conference & Exhibition event in Chicago, IL June 4-7. The Internet Retailer show is the world's largest e-commerce event showcasing the latest e-commerce practices and technologies. There will be 100-plus conference sessions and more than 600 exhibits of e-commerce solutions providers.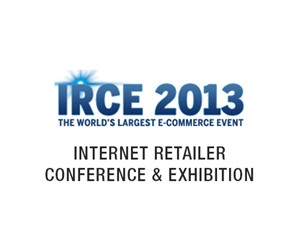 Some of the topics covered at the 2013 Internet Retailer Conference and Exhibition will be:
Harnessing the social marketing revolution for your e-commerce business
Preparing for the massive shift to mobile devices
Selling around the world to take advantage of the web's global reach
E-marketing with the latest techniques and strategies
Implementing the best e-commerce technologies for your web store
Competing effectively against the giants with more resources
Moving retail chains into the digital age
Creating web designs and merchandising strategies that convert shoppers to buyers
Perfecting order management and fulfillment practices that keep online customers coming back
Using the web to sell to b2b customers
Managing the enterprise to ensure strong connections among departments and with customers
GPI will be exhibiting at the Internet Retailer Conference and Exhibition
Please stop by GPI's booth #667 to learn more about our eCommerce Localization Services!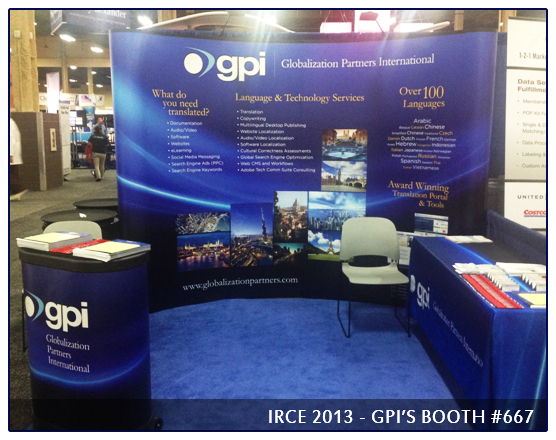 Connect with us on twitter at@GPITranslates. We will be tweeting live from the #IRCE event.
According to a recent report from eMarketer, the global e-commerce industry exceeded $1 trillion in 2012 and forecasts indicate that in 2013, total e-commerce sales worldwide will grow 19% year over year. To take full advantage of this trend, internet retailers that are looking to grow their businesses globally should ensure that they have a very strong multilingual content strategy.
What does a strong multilingual content strategy look like for e-retailers?
1. Fully localize website content and the shopping cart platform to ensure the shopping experience is customized for global target markets (local currencies, date/time formats, formatting of numbers, general cultural appropriateness, etc.).
2. Exercise good multilingual SEO practices for global target markets to ensure local buyers are able to find your websites.
3. Integrate localization into the Content Management System to simplify the translation process and ensure multilingual content is kept up-to-date along with English content.
4. Ensure there is a customer service system in place to support global customers in their native languages, whether it is via telephone, e-mail or web chat.
5. Engage with foreign customers through social media, keeping in mind that social media networks and trends may vary from country to country.
GPI's eCommerce website translation services include:
Country specific research and reports on market selection and entry
Website cultural correctness and customizations review and reports
Translation Services Connectors for CMS and eCommerce platforms
Translation & localization services for online/offline content
Global Search Engine Optimization (SEO)
Global Search Engine Advertising (SEA)
Country specific Social Media Localization