I am back from SXSW 2014 and happy to report that I survived! This was my first time attending the festival and my only regret was that I had to leave just when the music portion was just starting. But I will definitely plan better next year. Austin has a local saying, "Austin Weird". I would say it is more like "Austin Fun"!
The Interactive Festival is certainly impressive. I heard this year they were expecting over 40,000 attendees. The expo hall included many exciting start-up companies with interesting products like an app that only keeps your text messages for 10 seconds. (I suspect Tiger Woods already has this app.) Many app development tool companies, video services and back-up battery products were present.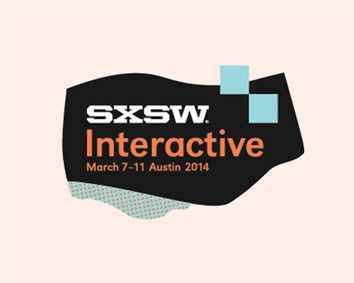 Many large companies, such as Apple, took over either a local restaurant or a storefront on the nearby streets in downtown Austin. Samsung put up a tent in a parking lot. One company took over a barbeque stand. They rebranded the whole business as their own for a week or two.
GoDaddy actually bought me dinner one evening. When the bill arrived, I was told GoDaddy had picked up the tab for me-and the rest of the restaurant. They covered the meals and drinks the entire evening. Interesting marketing approach!
The SXSW Interactive Festival goes on long into the evening with book signings and parties. While the music festival started as the interactive festival was ending, you could find all styles of music down 6th Street.
The highlight of the trip was the Monday evening event Globalization Partners International (GPI) co-sponsored with our partner, Sitecore and leading digital agencies Engagency, Digital Yalo, The Escape Pod and GHI Internet Services.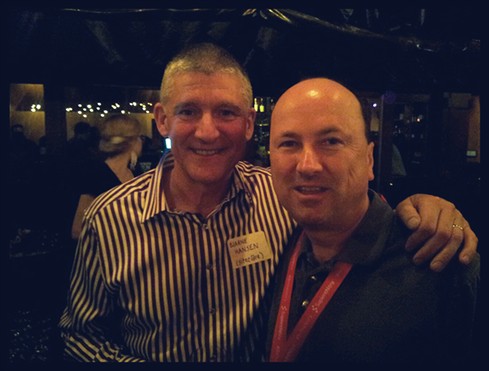 Peter with Bjarne Hansen, President, Sitecore
It was great to meet such folks as Martin Keen and his team who were there to show their new Mogo product (under the Focal brand), a part of their ergonomic standing furniture line. This is Martin's new business venture since he moved on from his namesake, Keen Shoes.
Sitecore is a great partner for GPI. They have a solid team eager to support their global clients and partner network. GPI has a large focus on the interactive space as we have seen much growth in localization efforts by large B2B and B2C companies seeking to grow their international business opportunities online. A key piece to this growth is the deployment of content management systems (CMS), such as Sitecore, with strong multilingual capabilities. In support of leading CMS platforms with such capabilities, GPI has built connectors to streamline the workflow process for exporting and importing content.  We recently uploaded on demand videos for each of our connector demos that can be viewed upon request. Here is the link to our Sitecore connector page: Sitecore Translation Connector.
After experiencing SXSW 2014, I am already marking my calendar for the next year ( 2015 Dates for SXSW Interactive, March 13-17). I hope to see you there!