ITB Berlin 2014: Around the World in a Day!
Here's a little trivia for you: Did you know that Berlin had twice as many bridges as Venice, Italy? Neither did I (even though I was born and raised in Germany and had visited years ago) until I arrived in Berlin and the very first cabby I chatted with had to enlighten and educate me…and he wasn't even German! Such was my first introduction to the "new" Berlin – the one "nach der Mauer" (meaning after the fall of the Berlin Wall). The city is a vibrant and lively mélange of people, languages and cultures from all over the globe; unpretentious, eclectic and edgy, and open to all. So how fitting that the ITB Berlin, the World's Leading Travel Trade Show took place right here in one of the most historic and significant cities in Europe if not the entire world!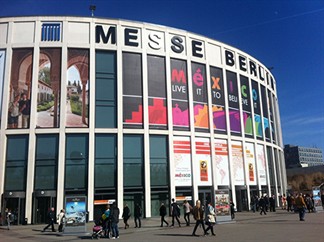 Despite uncertain global economic conditions, the travel and tourism industry is indeed one of the strongest and most important industries worldwide as it grew by 5% in 2013 and is expected to enjoy a 4 – 4.5% growth in 2014.
David Scowsill, President & CEO, World Travel & Tourism Council put it in perspective:
"Travel & Tourism accounts for 258 million jobs globally. At US$6 trillion (9.1% of GDP) the sector is a key driver for investment and economic growth and at a global level. It is larger than the automotive industry at 8% GDP, and just smaller than banking at 11%."
About the Conference
The International Tourism Bourse (ITB) is the premier travel and tourism event and has grown from its humble beginnings, serving as an overseas-import trade show with just five participating countries back in 1966 to a global exhibition platform of 150,000 square meters today. And trust me when I say the sheer size of the event is truly overwhelming even for the most hard-core conference attendees among us as we've been to quite a few over the years. 26 halls awaited 174,000 visitors among them over 114,000 trade visitors, representing over 10,000 companies, such as GPI. So off came the high heels, on came the ballerina flats and off we went!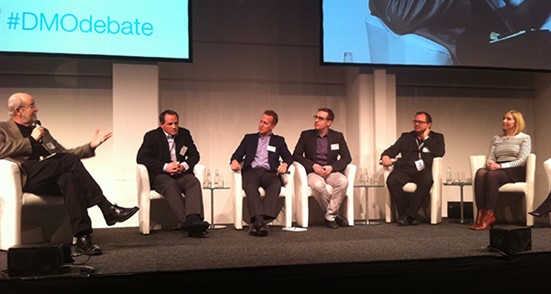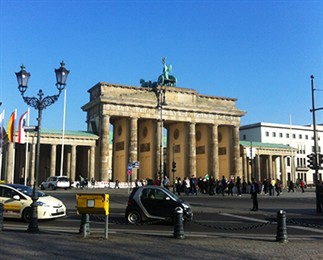 Main Event
The five-day event consisted of three days dedicated to trade visitors and provided a myriad of workshops, thought-provoking panel discussions and engaging presentations on a variety of topics. The tracks offered fell into the following categories including Future Day and Destination Day and Young Professional Day, as well as the daily Workshops and eTravel World that focused on Big Data (Social Media & Mobile Travel). The remaining two days, Saturday and Sunday, were the main show which was open to and primarily geared towards end consumers. The official ITB country partner this year was Mexico, and Malaysia acted as the Convention & Culture partner.
Two of the keynotes of the first day Inspiration, Conversion, Retention: The Future of Travel in a 'Connected World' by Lee McCabe, Head of Travel, Facebook and The World in 2025 – A Journey into the Future, by Nils Müller, CEO, TrendONE, provided some insight into how social media is changing the travel culture and a broader vision of what is yet to come. So strap on your virtual hiking boots, put on your bathing suits and dive in!
Thursday's Hospitality Day track provided some very interesting sessions:
Online Distribution: How Much Business Does Your Website Generate? provided insight to how hotels and OTAs are competing for commissions and profits and how differently this issue is being handled. Some hotels are having great success with keeping it all in-house while other organizations recognize that OTAs may be "getting a bad rep" instead of discussing problems, exploring partnerships and creating good co-dependence.
Followed by one of my favorite CEO-panel discussions:
CEO-PANEL: Luxury & Eco – Contradiction or Entitlement
Under the motto "Walking Barefoot for 1000 Euros per Night" we had the pleasure and privilege of listening to Ross Harding, Founder & Executive Director of Finding Infinity and Bernhard Bohnenberger, President, Six Senses Hotels Resorts & Spas.
Mr. Harding gave a compelling argument that luxury travel and eco-friendliness can be achieved when government, private practice and people align as they do in Germany. This contrasts greatly to Mexico, where people are not quite ready or Australia, Mr. Harding's native country, where government is not ready.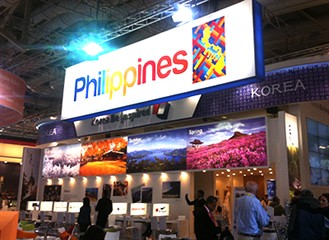 Mr. Bohnenberger gave us a front-row seat to Luxury & Responsibility and Sustainability at its best: Six Senses' motto in the Maldives for example is "no news, no shoes" where upon arrival you are given a shoe bag to put your shoes in, never to be seen again until you are ready to depart. Six Senses may take luxury very seriously but does not try to define it in the traditional sense; luxury here may mean complete anonymity, protection from outside intrusion into ones privacy, pure, simple, local fresh fare instead of imported wine, time and serenity, but again, not at the cost of sustainability. Sustainability is not a marketing angle for this organization. Since the very beginning, Six Senses has given 0.5% of its yearly revenue to local causes that are self-sustaining, use local building materials, work and build around trees, offer locally produced food, and abandoned the import of water 6 or 7 years ago! But "to be sustainable it also has to work commercially", Mr. Bohnenberger wisely stated. He does not see offering Wi-Fi in any contradiction with sustainability: "We don't dictate, we offer" is how he eloquently put it!
One of Thursday's Destination Day highlights included:
Destination Arabia– a lively panel discussion which included representatives from Oman, Saudi Arabia and the Kingdom of Bahrain who discussed the massive investments in tourism infrastructure in the region and how they help accelerate and support the rapid changes in the Arabian Gulf states.
Just as informative were the sessions I attended on Friday's Marketing and Distribution Day:
Keynote SessionLuxury Markets: Customer Needs and how they are satisfied by Product, Marketing and Distribution Innovations
This panel discussion was moderated by Astrid Oberhummer, Managing Director, Lobster Experience and was introduced by Kevin Keniston, Head of Passenger Comfort, Airbus, who posed the question: "Does one inch really matter?" It certainly did to Airbus who showed compelling statistics regarding the increase in comfort levels for travelers when adding one inch to passenger seats on an airplane.
Panelist Dorothea Hohn, Managing Director, Global Communication Experts and Chairman, Pangaea Networks let us know that recent findings showed that for the first time great spa facilities were more important to travelers than gastronomy (great food), and having them could increase a brand's reputation online.
MPS Puri, CEO, Nira Hotels & Resorts who as an experienced top manager in the international luxury hotel market has worked with Raffles, Fairmont, Peninsula to name a few stated that "luxury is very personal, needs to be individualized and culturally customized by recognizing what cultural holidays are coming up, knowing who's coming to town for a particular event or festivity, providing culturally appropriate fare to guests, such as Chinese breakfast items." I think Mr. Puri said it best when he reminded us that "it is an honor to be a host; Gastgeber as the Germans say!"
Competitiveness in Marketing: Destination Management, Strategy & Tactics – A "Fish Tank" Debate led by the Digital Tourism Think Tank
This panel discussion offered great insight and tips regarding digital marketing strategies and tactics that will help assure the viability of tourist destinations.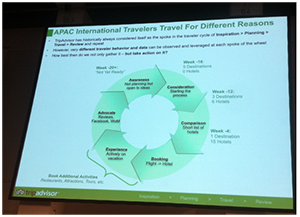 TripAdvisor, one of the panelists, offered this compelling infographic.  It is based on TripAdvisor's traditional role of the "spoke" in the traveler cycleInspiration, Travel, Planning, Review but showed different traveler behavior and data at different spokes of the wheel and the opportunities that open and close at different phases of that cycle. For example, between week 16 and week 12 (before travel) the opportunity is greater to market your destination than when the traveleris nearing week 4 when the destination has already been selected.  At week 4 before travel, the traveler is looking at approx. 15 hotels as opposed to only six hotels 12 weeks out. So understanding the behavior is important as is gathering the data; but the questions are do we act on it and if so, how?
Martin Stoll, Founder & CEO of Sparkloft Media had another morsel of wisdom to share with the audience when talking about the fact that people now book and plan "incomplete" trips as they feel they can make last-minute decisions in real-time when they get to their initial destination, and how to best market to this new breed of traveler by involving and integrating them in the process. His solution:"Become story investigators versus story tellers, curators versus creators!"
A Trip Around the Globe – ITB 2014
As if the first few days were not enough to get an idea regarding the size of the event, one could not grasp the full magnitude of the actual venue unless you walked the halls – all 26 of them…or was it 28? Sorry, but I must have lost count! The last two days of the event were dedicated and open to the public -and did they show up in masses. Bags, pencils and candies were in high demand and disappeared within a few hours, but that could not tarnish the enthusiasm of both the crowd and the booth staff along with dozens of performers, dancers, singers, hand painters, jewelry makers, soccer players, and martial artists that happily put their talents on display everywhere you turned. To the crowd's delight, and my own, we got to taste local and exotic fare, listen to the sounds and watch the dance performances of countries such as Malaysia, Panama, Brazil and Japan. All uniquely different and uniquely beautiful all in perfect harmony…the closest we will ever get to a utopian global village for a while, or at least until next year. So for now alles Gute, Berlin und bis zum nächsten Jahr!
Hope you get to join us at next year's annual ITB in Berlin, Germany.