Ready for the Adobe Summit 2014?
The Adobe Summit 2014 which starts March 24th and runs through March 28th is being held this year at the Salt Palace Convention Center in Salt Lake City, Utah. The conference expects to have over 5,000 attendees this year. The city is nearly maxed out on hotel rooms.
If you are using or thinking of using Adobe products for your marketing/digital needs, this is a conference you should plan to attend.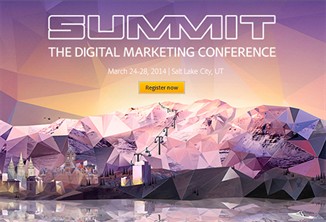 Globalization Partners International (GPI) is a partner with Adobe and we look forward to seeing our friends at Adobe as well as our clients that use their products.
Adobe products are no longer just for formatting an ad, brochure or manual. Today their products are all about the full digital marketing process from formatting of documents to analytics, personalization, social marketing, cross-channel campaigns and full web experience management.
GPI supports clients using the Adobe products for a wide variety of marketing and technical needs. From localization of a brochure, Global Social Marketing localization, website localization as well as web development services for the AEM / CQ5 CMS.
We have developed a free connector that we provide to our clients using the AEM / CQ5 CMS to make the process of exporting the source content and re-importing the localized content a matter of a few simple clicks with the tool. Please feel free to contact me if you may want a demonstration of our CQ5 connector.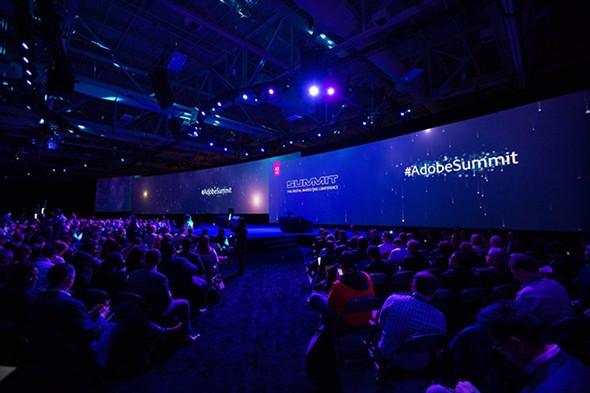 Source:experiencedelivers.adobe.com
In the Web Experience track, two of the sessions that I personally look forward to attending are "Going Global: Best practices for managing a digital presence worldwide" led by Adobe and DuPont, and "Running a global growth plan: ASICS digital commerce" led by hybris software and ASICS. Both are being held on Tuesday.
The next day, in the same track, is "The perfect union: Adding commerce to Adobe Marketing Cloud". At GPI we have seen a large increase in localization requirements for eCommerce clients over the past 18-24 months. Learning the latest in how Adobe is providing support for commerce-related clients will be very interesting.
On Thursday, I think I will have to attend "Hands-on Lab: Targeted marketing campaigns with AEM, Target and Media Optimizer". One of the most talked about examples of targeted marketing is the Target story (the retailer, not the Adobe product). There is a much talked-about story of how a father did not like the retailer Target sending his teenage daughter email promotions for products related to a new baby. Only later did he find out his daughter was expecting a child and Target had figured this out before he did based on the daughters purchasing and search activity. Because of this, a best practice was adopted to mix in potentially sensitive products (in this case baby products) with other sale items to make it appear as if Target does not know exactly what is happening in their customers' personal lives, even when they might. Targeted Marketing is capable of some neat things with analytics and it will be great to hear how Adobe can help with this need.
At almost any digital /web development conference these days the buzzword is personalization. The Adobe Summit is no different in this sense. They have a whole track for it.
The bar has been raised for online marketing and personalization. There is certainly a need to stand out among all of the other ads hitting consumers on a daily basis. The session I am planning to attend in the Personalization track is "Mobile, the next frontier-optimizing the lifetime value of your customers on the go". I think the best way to get personal in your targeting is with mobile devices. Today all demographics are using mobile devices (smartphones, tablets and phablets) for many hours a day, in the home and out of the home. Mobile is only going to get more important.
Please contact me if you may be attending. I would look forward to meeting you at the Salt Palace CC.