Forrester Wave report – Top 10 WCMS
The Forrester Wave report always provides a great snapshot of the leading Web Content Management Systems (WCMS) for their strengths, weaknesses and who each system may be best suited to support. It is almost like the Consumer Reports for WCMS.
As with the Gartner Quadrant report for Web Content Management Systems, released this past fall, Globalization Partners International's (GPI) partners are well represented. You can download the report from the Sitecore website here: https://www.sitecore.net/Learn/Resources-Library/Analyst-Reports/Forrester-Wave
Wave Categories
The Forrester Wave WCMS report for Q1 2015 focuses on 10 leading systems, categorized into 3 "wave" classifications:
Leaders: Adobe and Sitecore
Strong Performers: HP, IBM, Oracle, Acquia, SDL, and OpenText
Contenders: EPiServer and Ektron
Report Results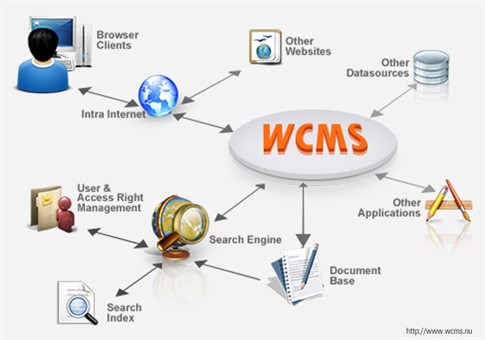 The "leaders" of this report, and GPI partners, Adobe and Sitecore, present top quality products that are feature-laden to support clients with tools for today's CMO and their digital marketing needs. Adobe's AEM WCMS is a solution choice for companies that want an all-in-one capable WCMS. Sitecore is also a best of breed WCMS, but is a choice for companies that want a lot of built in functionality with flexibility to choose other tools to work with the system as part of a company's overall marketing strategy.
The "strong performers" are a of a mix of dependable systems that are mostly legacy systems and may have undergone a remake (HP, IBM, Oracle) to get back into the game with Adobe and Sitecore, as large enterprise clients are seeking better marketing tools.  The report states that OpenText is a dependable WCMS that works well for clients using its other information management products. SDL does not provide a real solution for digital marketing tools, but is dependable as a globalization capable WCMS. Acquia is the outlier in this group. They are growing quickly as many enterprise clients are adopting Drupal as an acceptable platform for their needs. A key for their growth is lower cost than most other top systems.  However, the report mentions that they still need to increase their marketing tool capabilities.
All of the companies classified as "leaders" and "strong performers" in this report have a cloud offering and seem to be confident with their positions in the marketplace.
The companies that made the "contenders" status in the Wave report, EPiServer and Ektron, have recently merged under the EPiServer name. Like Adobe and Sitecore, Ektron and EPiServer are GPI partners. While EPiServer and Ektron's target is mid-market level companies, they also work with some larger companies and foresee the merger as a way to move into the discussion for the larger clients. To do that, they will need to integrate their .NET products and increase the digital marketing tools to the level a CMO of a large enterprise will expect and require. EPiServer has a strong ecommerce offering within its product, which is a key differentiator for them, and either compares as well or better than the other systems on this list. EPiServer will put a large focus on the cloud moving forward as is similar to all of the companies in this report.
There are many other Web Content Management Systems in the marketplace that are very good and have their own target market. This report only focused on these ten companies as they are the players viewed as driving the market. Overall a CMO has some wonderful choices in selecting a WCMS, which was more of a challenging endeavor not too many years ago.  It's only recently that the title of CMO has become common. This shows why these tools have developed as much as they have in such a short timeframe and how budget allotments have grown to support a company's digital presence.
Conclusion
Ten years ago website localization was not a common part of a company's marketing plan. Most CMS offerings had limited multi-language support. Today is a different story. Website localization can be found on Fortune 1000 sites and on websites for companies with under $1,000 in revenue as a startup. The WCMS companies listed on the Wave report all have solid multilingual support capabilities. Not only is website localization a need for today's B2C and B2B companies, it is an expectation of global customers who can easier relate to a company's core message if it is in their native language.
To aid in the localization workflow, GPI has developed connectors for multiple systems and an API for others to easily allow a client to export and then import localized content. The growth of website localization has driven the development of tools within the WCMS companies to support languages and for a company like GPI to simplify the process further.
The Forrester WCMS Wave report is very useful to see who is leading in the space today and what they can do for you to support your digital marketing needs. It also is a great companion source to the Gartner WCMS Quadrant report to compare findings.
GPI CMS Translation Services Connectors
Globalization Partners International (GPI) has a CMS Translation Services Connector for Adobe AEM, Ektron, EPiServer and Sitecore which we provide to our clients at no cost as part of our comprehensive website translation services. Recently, GPI launched a microsite to help educate potential clients about website translation and Translation Services Connectors. You can visit it at: https://www.translationplugin.com/
Congratulations to Adobe, Ektron, EPiServer and Sitecore! It will be exciting to see what new capabilities these companies bring to the marketplace in 2015!
You may also find some of the following articles and links useful: