The Importance of Translation in Hotel Digital Marketing Strategies
Approximately 8 billion people inhabit this world, but incredibly, only 1.5 billion can speak English. So if you want to attract more guests to your hotel from non-English speaking countries, translating your digital marketing content should become a staple part of your business strategy. This will give your brand the power to reach millions and millions of potential guests.
There are currently 5.16 billion internet users worldwide, and these users will keep increasing. This exponential growth only emphasizes how crucial it is for hotels to establish a presence across multiple digital platforms in order to connect with their customers effectively. This blog uncovers the top reasons why translating your content is extremely powerful for your hotel's digital marketing strategies.
People Prefer to Book Online in Their Native Language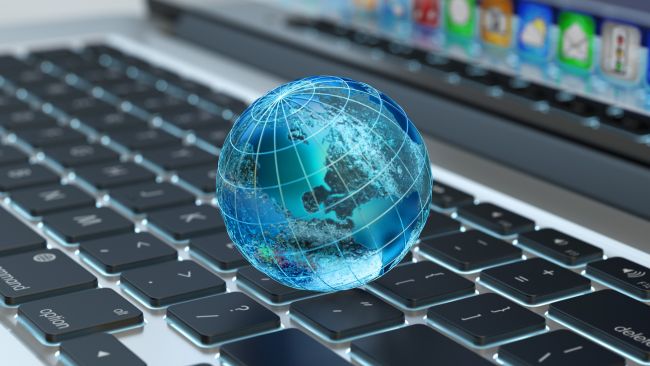 According to a 2020 survey, 90% of global consumers are more likely to buy from a website with content in their native language, which shows that localization is essential in driving online hotel sales. Translating your digital content into the language of your target markets helps to increase trust and credibility with your audience. You will also make it easier for them to make a booking when they understand your content. Furthermore, global customers will have a much better experience interacting with your brand which will help improve overall engagement on your digital channels.
Improves Brand Image and Reach
A key objective of your digital marketing strategy should be to increase brand image and reach in new markets. Online marketing content such as website copy, advertising copy, social media content, and email marketing are all pathways to reaching new customers.
Translating your content also helps improve your hotel brand's image because your hotel will become more familiar to customers all over the world. This familiarity often encourages guests to select your hotel again and again. Furthermore, an international hotel brand may be more attractive for hiring global talent because it gives a perception of success and reliability.
Builds Customer Loyalty
Expanding your hotel reach in new markets is one thing, but getting customers to keep returning is a different story. Your marketing content is much more likely to resonate with guests when your digital marketing content is in their native language. If you give them a good experience online, they are more likely to be loyal to your hotel.
Localizing your digital content is another way to respect your international customers. When you localize, you make the content suitable for the needs of a specific language or culture. It ensures that your translated content is relevant to your target market and avoids the risk of offending them. By incorporating translation and localization into your online content, you demonstrate to your customers that you value them and want to connect with them in their own language.
Improves Communication and Trust
Translating digital channels shows your customers you care enough to fulfill their needs. When potential guests interact with your multilingual website or campaigns, they will begin to feel more assurance, confidence, and trust in your hotel. This is because they can understand fully what your brand represents, know what they are getting, and there are no misunderstandings. So many global hotels use a monolingual digital marketing strategy, meaning your brand will naturally stand out because you are the hotel delivering content in multiple languages. Communication and trust are everything when it comes to your brand, and translating your content is guaranteed to help generate more bookings.
Enhances SEO
Search engine optimization (SEO) is a digital marketing method to improve a website's visibility on global search engines. The technique involves making changes to your website and creating optimized content to attract more web visitors and turn them into customers. When your website is translated into additional languages, it will perform much better on search engines, and your hotel will become more visible. As your website will be more extensive and have more pages, it will generate more backlinks contributing to SEO.
Your language service provider (LSP) will be able to help you discover new keywords in your target languages. This will boost your chances of improving your rankings on search engines in different languages. An optimized website in multiple languages will give your hotel brand more exposure, increase traffic, and help generate new bookings.
Cost-effective
Translating your digital marketing campaigns into different languages is actually a very cost-effective way to promote your hotel. This is because your English content has already been written. By translating this content, you are effectively repurposing it, resulting in getting a lot more mileage out of your work. Your LSP's role will be to help you interpret your English content so that it can be tailored to your target audiences who speak different languages. This is a cost-effective way to get more use and budget from your original content efforts. Language translation is an investment, and you can easily calculate its return by monitoring your online bookings and guest feedback.
Helps Increase Online Bookings
When developing your digital marketing strategy, your number one objective will most likely be to increase online bookings – translating your website and campaigns will help you achieve that. A multilingual digital marketing strategy could boost conversion rates by 20% because it improves user experience, increases search engine ranking, and increases online visibility for companies.
With 5.16 billion people accessing the internet globally, serving content in different languages allows you to capture a wider audience's attention. Through the power of your translated and optimized content, this audience will generate higher website traffic, which will, in turn, lead to more conversions.
Conclusion
The process of translating your digital marketing content and campaigns can take a lot of time and effort, which is why many hotel brands remain on the fence and do not prioritize professional translation services. However, by doing so, hotels are missing a huge opportunity to boost online (and direct) bookings. Consider translations as an investment and include them when planning your digital marketing budgets. You will gain credibility as a global business; you will reach more customers and convince them to keep returning, and due to the increased traffic, you will generate more online bookings. As a final note, remember that professional translators are true perfectionists who are as invested in your content's success as you are.