Top Global Digital Marketing Trends for the Travel Industry
"You cannot stop running water" – the truth in this Native American saying is more evident in the travel and tourism landscape today. Despite the pandemic, there were about 50,000 new hotel rooms worldwide in October 2021 alone. The global hotel market is now over 16.4 million hotel rooms and more to come. This thriving industry is worth $1.6 trillion globally, and 10% of the world's Gross Domestic Product (GDP). Needless to say, with a vast market comes stiff competition. Therefore, consider these Top Global Digital Marketing Trends in the Travel Industry when allocating your marketing efforts and budget.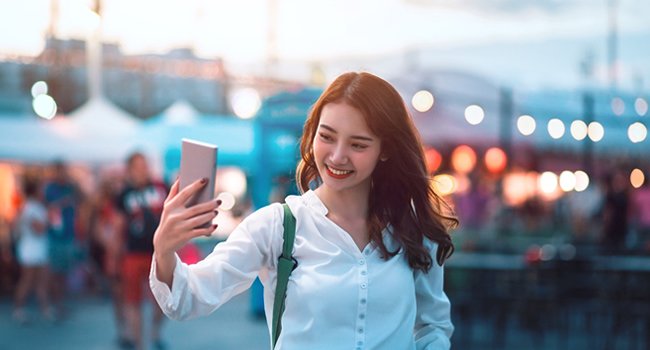 Reinforcing Safe Travels Protocol
The world's "stay home, be safe" slogan in 2020 resonated so clearly that even toddlers rhyme with it. Many hotels and airline brands will continue to highlight safety-related digital campaigns to transition the consumers from their "safe at home" belief to braving the outdoors.
Travel and hospitality sectors, whether government or private, need to comply with the safe travels protocol to get a SafeTravels Stamp. This global stamp gives both travelers and host countries confidence in the resumption of the inbound travels. New normal travel jargon includes the green list of countries, vaccinations & RT-PCR tests, contactless payments, bubble facilities, quarantine protocol, travel corridors, and more.
The rise of robotics & AI technology in the name of safety in the travel industry is a phenomenal shift. The goal is to further enhance traveler's experiences by providing an 'always-on' virtual assistance such as chatbots, language translators, and wayfinding. Humanoid robots start to co-exist to provide services in the areas of sanitization, information desks, and housekeeping.
Travel Search Marketing
Do you want to know something? Habit or not, you'll start with a Google search. This search giant is the world's most popular search engine with 91.66% market share as of October 2021. Mobile search for local services "near me" with purchase intent is more prevalent and continues to rise. To rank high on the "near me" category, you need to have a Google Business page, or pages if you operate in multiple locations. Likewise, a location-based page with the URL format: www.yourdomain.com/location-services is key to increasing visibility on SERP (search engine results pages). Google's "mobile-first indexing" means having a mobile-optimized website is no longer just an option but a must-have to be searchable. Internet users will continue to embrace the use of voice, photos, 3D & augmented reality as their search interface.
One of the top global digital marketing trends in the travel industry is the shift on the search engines' market penetration. Bing, Baidu, Yahoo! and Yandex complete the big 5 list.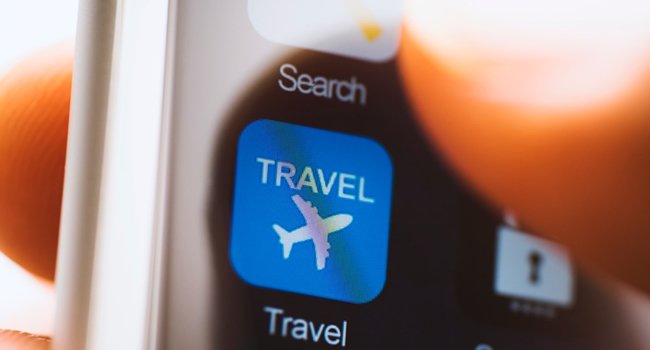 The rising share of the other 4 search giants
Bing is the second largest search engine with Yahoo! operating in the same SEO algorithm. To appear high on SERP, your website should at least fit into the mobile frame (also called viewport configuration). Ensure clear title tags that match the search query you are aiming for. Keywords on both SEO meta descriptions and page content are essential. If your business has social media pages, they can also affect your ranking on Bing and Yahoo!
The ever-growing China's king of search Baidu crawls mainly on a .CN domain as .COM sites are almost invisible. Any websites with duplicate content and are not written in simplified Chinese won't be indexed. To own and publish a website in China, you need to have an internet content publishing license (ICPL).
On the other hand, Yandex search is tailored for the Russian market and has closed the gap on Google. Android phone users in Russia no longer have a Google search by default, so Yandex search visibility is key. Websites can rank high in terms of geo-tagging, domain age (older websites rank better in Russia), user engagements, sitemaps index, and commercial factors.
Social, Local & Mobile (SoLoMo)
In 2021, Facebook boasts a record of 2.9 billion monthly active users, making this social media giant the most popular in the world. YouTube is its close counterpart with 2.3 billion users followed by WhatsApp and Instagram having just above 1 billion. TikTok users grew tremendously reaching a billion mark in September 2021. UGC (user-generated content) will keep pouring as platforms continue to evolve with engaging tools available for users to express their creativity. Premium access and subscriptions to these digital content will also rise and be highly monetized.
For the travel and hospitality marketers to ride on this tide, they need to allocate more energy to their live video content and tie it up with in-stream conversions. In fact, social-mobile commerce is here now and will continue to increase its share in the market. By 2023, 100 million direct purchases are expected from the U.S. social media users alone – a skyrocketing 80% growth since the start of the 2020 pandemic.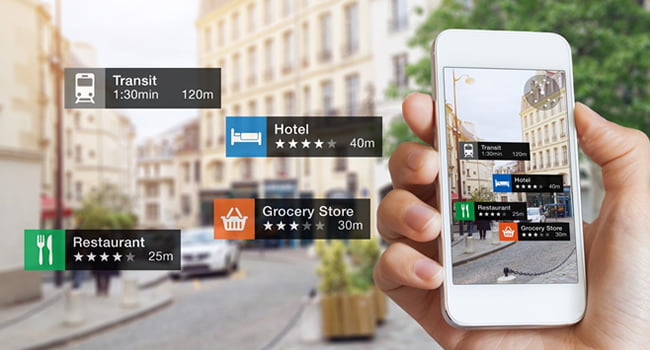 Travel Sites Reviews & Reputation
While travel and hospitality marketers can spend tons of dollars on their online search and social media, brand reputation is something that no money can buy. To get 5-star reviews, one must provide 5-star service first. Travel sites such as TripAdvisor, Booking.com, Expedia, Trip.com, Google Business Reviews, and Facebook will continue to influence bookings. According to statistics, 81% of travelers always read reviews before booking a hotel. The good news is, brand reputation management tools are evolving to be smarter and more personalized.
Google Alerts, Falcon.io, Mention, and Brand24, are some examples of effective tools to scoop the internet about your brand. For medium to large businesses, online Brand & PR (public relations) have their dedicated team. However, a holistic view of the brand's reputation data can ultimately impact the digital marketing efforts and budget.
Multilingual Digital Touchpoints
Language translation and localization across digital marketing channels will rise tremendously. Bookers read reviews and are twice influenced by the content written in their native languages. Multilingual booking engines, e-concierge, websites, apps, emails, and social media content are digital touchpoints users expect to "speak their language". The global translation industry sees the growing demand for translating and localizing content into these languages: Spanish, Chinese, Russian, Portuguese, Arabic, German, Japanese, French, Italian and Polish.
The travel market, more than any other consumers, rely on digital information before they make any purchase decision. With tough competition to capture their decreasing attention span, your brand will standout if you can connect to them using their language. Being one of the leading global language technology providers, Globalization Partners International helps travel industries communicate and position their brands in any language and any locale.
Conclusion
For Digital Marketers to predict the future of the travel industry, they don't need a crystal ball. There is no shortage of helpful blogs, articles, and statistics to keep you updated. Travel and tourism will continue to grow despite the pandemic, albeit more safety-focused. The top global digital marketing trends in the travel industry includes the evolving AI technology, robotics and language translations to enhance the travel experience. Search engines' use of Augmented Reality (AR), photos, and voice searches will become a customary practice. Social-mobile commerce is the biggest trendsetter, with direct purchases to increase by 80% in the U.S. alone by 2023.
Because 81% of frequent travelers read reviews before they book, it is non-negotiable to keep your online brand reputation healthy. Use intuitive aggregating tools to collect publicly available reviews, comments, and sentiments about your brand. Finally, digital marketing touchpoints such as websites, apps, booking engines, social media posts, and emails will connect deeper to the audience. The language technology industry plays a great role in the success of your global digital marketing initiatives.