Best Practices for Hotel Multilingual Marketing Campaigns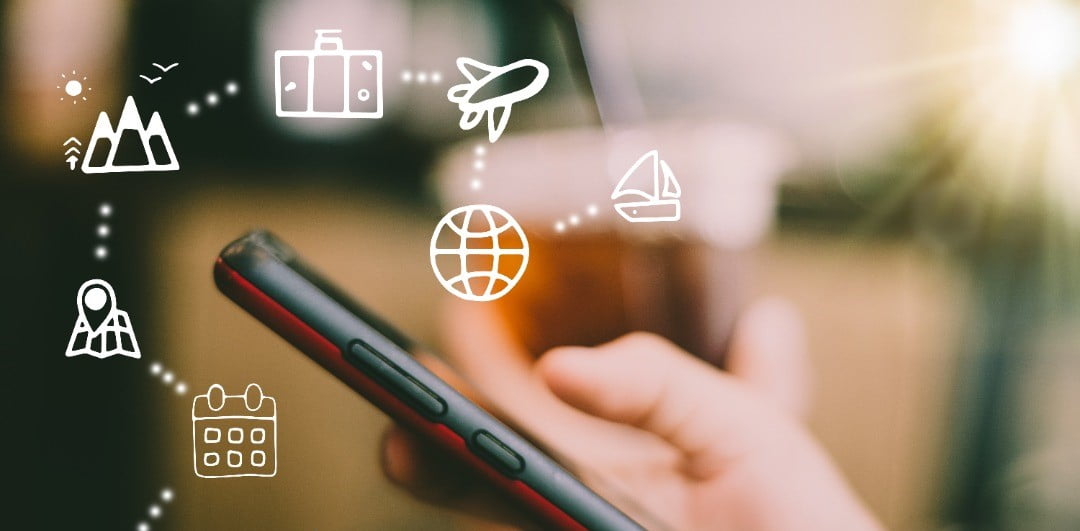 Following a tough couple of years, hoteliers worldwide are finally seeing occupancy levels rise again. In some cases, occupancy rates are even exceeding pre-pandemic levels.
While this is encouraging news, hotels cannot get complacent. The world is unpredictable, so it is essential to find new ways of attracting customers from international markets. Online multilingual marketing campaigns are particularly effective as they help elevate a hotel brand globally, increase the number of customers, and consequently increase revenues.
However, attracting new foreign markets does have its challenges, so differences in culture, language, and buying behaviors should be considered. Below are some best practices to help you plan your hotel's multilingual marketing campaign.
Identify Your Target Audience
The first step is to decide which markets to target by looking at your data. The best way to do this is to study your website traffic through an analytics platform such as Google Analytics. This will give you valuable insights into the countries and cities generating the most traffic. It will also help you identify new markets that you may not have previously considered.
You should also look at your social media followers and their engagement. Where do these followers come from? Are there any specific markets or regions which stand out? These insights will help you create a shortlist of potential locations to target.
Research Competitors in Each Market
Now that you have your list of potential markets, you should research what your competitors are doing in each one. Which channels are they advertising on? Are they using the same content across these channels? What languages are they using? You might discover that specific markets are too saturated and therefore, not worth the investment. Try and identify any gaps and opportunities. This will help you decide on your target markets.
Localize Your Campaigns
Once you have identified your markets, you will need to plan your marketing channels and hotel content. Now is the time to think 'Glocal.' Glocal marketing means thinking globally and acting locally. Not everybody uses digital media in the same way. For example, they do not use Google, Instagram, or Facebook in China. Their most used search engine is Baidu, and for social media, they use WeChat.
Different cultures also have different habits, behaviors, and beliefs. Some countries have specific dietary restrictions, and certain products are not used in their food culture. So, it is crucial to determine which messages and channels will resonate within each market while staying true to your hotel brand's core values and identity.
Once your messaging and media channels are ready, you should strongly consider implementing language localization for each market. Localization is not a direct translation; it adapts the content to a specific culture. This is important because localized content will give you a competitive edge, create a wider reach and help your audience connect with your hotel brand.
Don't Forget SEO
Search Engine Optimization (SEO) is essential for ensuring your website is found by your new market audience, especially if you have a limited budget. Using target language keywords will help increase search engine rankings. Search queries vary by country so remember to carry out keyword research using the search engine popular in that country, e.g., Baidu for China. Different search engines may value websites differently, so it is essential to adapt your SEO approach to each one.
Analyze Performance and Optimize
After two to four weeks of running your hotel's multilingual marketing campaign, you should have gathered enough performance data to start analyzing its success. Important metrics include tracking your website traffic, online visitor behavior, advertising click-through rates (CTRs), social media engagement levels, and conversions. Are there any advertising platforms that work better than others? Which markets are driving the most traffic and engagement? By identifying specific trends in the data, you can start optimizing those channels that perform best. This ensures your budget is used efficiently and you generate a positive return on investment.
Conclusion
Implementing a hotel multilingual marketing campaign may seem daunting, but it can also be hugely rewarding with the right strategy. Remember to research research research, and always consider localization. This will set you up for success and help you connect with your audience in the most effective way. If you are not sure how to start, contact GPI and we can guide you through the Localization and global SEO process.