Translating your Hotel Website is Important for your Business
Now more than ever, having a multilingual hotel website is essential for driving global hospitality industry business. First impressions count, and since the pandemic, more international travelers are researching and doing their transactions online.
Did you know that 75% of the world's population does not speak or read English? So, if your hotel is not visible in the language of your key markets, you risk losing valuable revenue. Below are some fundamental reasons why hotel website translation is important for your business.
1- Your Hotel Brand Will Reach New Markets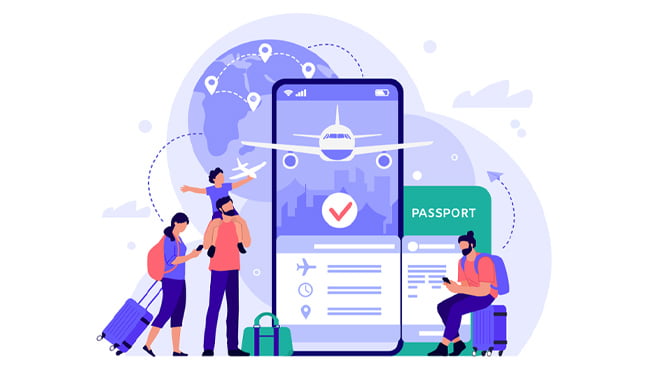 Customers will naturally trust hotels that have taken the time and effort to translate their website into their client's native language. This will help attract more international visitors as well as increase your brand awareness and reach in new markets. By providing translated content, you will be able to capture the attention of potential global customers because they will be able to engage with your brand seamlessly. This will grow your international customer base and, in turn, increase revenue.
2- Increases Direct Hotel Bookings
If your website is not translated into your key market languages, there is a strong chance international customers will book on competitor sites such as OTAs (Online Travel Agencies). These OTAs make 15-30% commission on the overall booking, meaning you may miss out on revenue. If global customers can see your official hotel website in their native language, they are more likely to book directly because this gives them trust, peace of mind, and the assurance they need when booking.
3- Provides a Better User Experience
International customers will have difficulty finding your website if it is not translated into their native language. Even if they find your site and try to understand your content, they are still less likely to book a room because the experience will be too complicated. A well-translated website helps customers connect with your brand by giving them an authentic online experience. Details matter – from your chosen translated words to the time it takes for a page to load; global visitors want to find what they are looking for quickly and efficiently. The personal touch goes a long way; it makes navigating the site much more accessible and shows credibility, commitment, and respect to your international customers.
4- Reduces Website Bounce Rates
International customers are less likely to exit your site immediately if they can see it is available in their native language. This will help reduce your website bounce rate as potential customers will spend longer on your translated website in their own language. As a result, your conversion rate will also improve because international customers will feel confident that they fully understand all the steps in your purchasing process. By translating your hotel website, you show potential clients your commitment to them.
5- Enhances Website SEO
Your hotel website is a crucial part of your Search Engine Optimization (SEO) strategy. By translating your website into multiple languages, you will gain maximum visibility on Google and other search engines. You can also create separate pages for translated content. This will help search engines crawl and index your site more accurately and drive a higher position on the search engine results pages (SERPs). Translated content, keywords, and all meta information can significantly improve your SEO rankings, drive more international traffic, and boost conversions.
6- Helps Drive Hotel Business Throughout the Year
Many hotels experience low seasons, resulting in empty rooms and reduced revenue. However, international guests are more willing to travel off-season because they can save some money and are less influenced by changes in the weather. This provides a big financial opportunity for hotels. If you communicate in a language guests understand, you will attract more foreign visitors to your website, helping drive more business throughout the year.
Summary
Translating your hotel website into your top market languages is always a good strategy. It will help your brand become more visible on global search engines, prospective international guests will be able to find you easier, and you will achieve more direct bookings on your website. Always use the services of a professional language service provider (LSP) to avoid any (business-critical) language inconsistencies.
An LSP that specializes in hotel translation services can provide best practices for managing a multilingual website, including technical, website updates, and SEO strategy. By incorporating the points above, you can easily generate a positive ROI through your multilingual website.