News: GPI Continues Global Digital Marketing and Localization Certification Sponsorship
GPI is continuing support for the world's first global digital marketing and localization certification. The program was developed by Professor Nitish Singh (PhD, MBA, MA), a leading digital marketing and localization expert. The online certification program combines global digital marketing practices and trends with the art and science of content localization.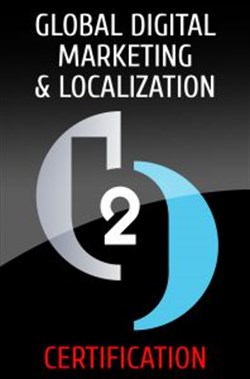 Global Digital Marketing & Localization Certification
Upon completion, students will receive an industry certification from The Localization Institute and a university certificate from University of North Carolina Wilmington.
The program has five modules with topics covering a wide range of digital marketing and localization topics including:
Global Digital Expansion: Practical Tips on Market Entry
Effectively Using Global Social Media: Tips and Techniques
Enhancing Searchability of International Sites via Global Navigation Techniques
Culture & Global Digital Marketing: Avoiding Blunders Related to Symbols, Colors and Values
Terminology Management & Translation Memory for Global Content Management
The program is 35 hours of online and self-paced training to be completed in 90 days from the date of enrollment.
GPI is proud to sponsor this program for another year and we look forward to helping students, professionals and GPI's own staff successfully complete the program.
Also keep an eye out for Localization Institute's new education certification program, The Global Branding and Marketing Certification Program, which will be launched in the summer of 2018.
To learn more and enroll, please visit Global Digital Marketing & Localization Certification.