Dubai: A Rapidly Growing Hospitality Hub
The United Arab Emirates (UAE) continues to rise to the challenge of being labeled a top global destination, a distinction that wasn't considered attainable a few short decades ago.
From the astonishing Burj Khalifa, the tallest building in the world, to the enchanting natural habitat accommodations of Bani Yas Island, the UAE will continue to be a target of tourists and travelers searching for luxury, relaxation, entertainment and extravagance.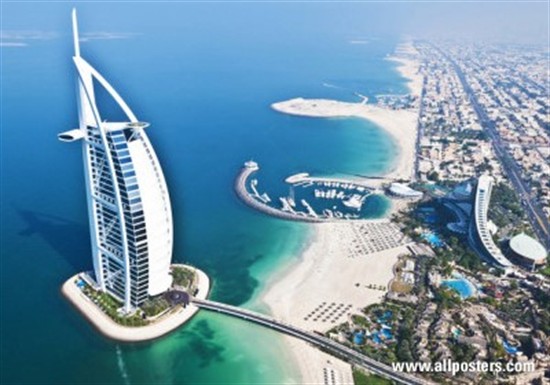 Unprecedented Growth
Since 2008, the rate of hotel openings in Dubai has astonished the hospitality industry worldwide. Dubai will likely experience an influx of tourists as the government continues to invest billions of dollars in building tourist destinations.
PricewaterhouseCooper (PwC) recently published a report listing Dubai as:
#16 City of Opportunity, among 30 cities
#5 Most Affordable Global City
According to UNWTO, Tourism Highlights 2014 Edition, the international tourist arrival rate in Dubai has grown 11%. PwC also cited the expected occupancy rate would grow by 1.7% and 4.7% in 2014 and 2015, respectively.
As Dubai becomes a MICE (Meeting, Incentives, Conferences and Exhibitions) magnet, there is no doubt that tourist arrivals in Dubai will have a worldwide impact challenging the industry's European and Chinese players in the coming years.
Staying Competitive
The increasing number of travelers is keeping the Department of Tourism and Commerce Marketing (DTCM) very busy.  DTCM has launched extensive promotions to keep up with the industry's competition, hoping to double visitor numbers.  These include:
Additional Emirates Airline direct flights from New York, USA and Osaka, Japan
New airport in Jebel Ali
Development of more affordable three and four star hotels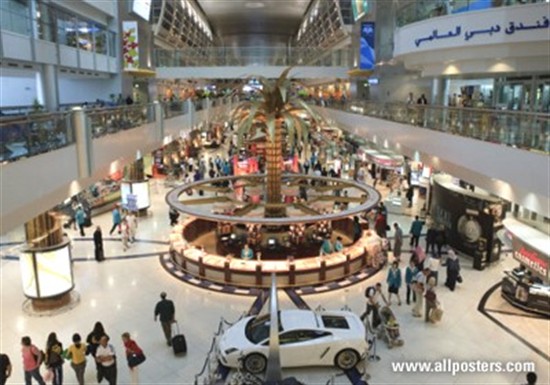 According to TripAdvisor, the US tourism market leads UAE visitors, followed by Australia and the United Kingdom.  The hospitality industry of Dubai is serving as a gateway for bigger investment endeavors, not only for the Emirates but also extending to the Gulf Cooperation Council (GCC) countries.
Expo 2020
The reputation of safety and luxurious living with a population of diverse nationalities, has resulted in Dubai being chosen to host the "largest and most enduring global mega-event," the World Expo 2020, a first for the MENASA region.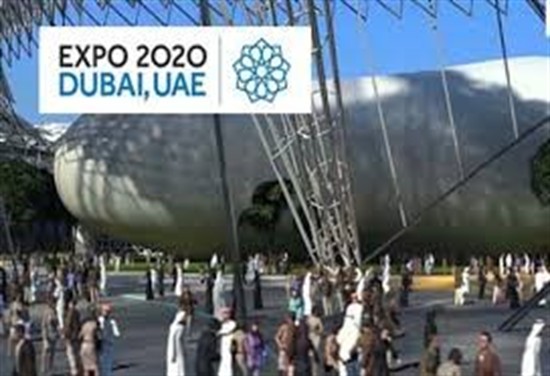 Note: Image from www.strokesexhibits.com
Beginning in October 2020 and running through April 2021, Dubai will be flooded with millions of participants and visitors exploring pavilions, exhibits and cultural events performed by participants from nations, businesses and organizations around the globe.
Experts cite that Dubai Expo 2020 will swell the already fast-growing hospitality industry.  Visitors for the six month Expo are estimated at 25 million people.
DCTM estimates an increase in hotel project investments of $7.1 billion and an additional 140,000 to 160,000 hotel rooms.  DCTM is diverting visitors from the Emirates' iconic landmarks to activities and alternative experiences such as desert tours, beach sports, cruises, cultural shows and global delicacies.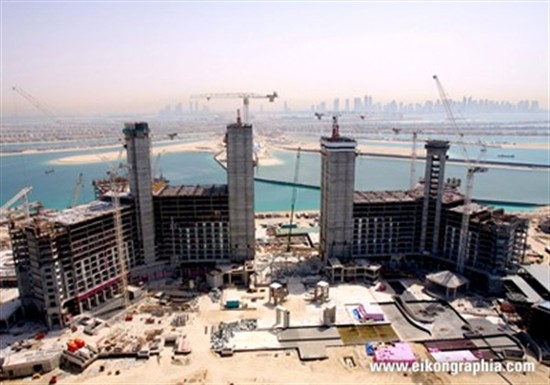 Conclusion
Dubai's share of the hospitality market may not be as large as the industry pioneers' shares, but continued growth is leaving an unprecedented mark and it will only take a few more years before they level the playing field.
Market growth is dependent on the government allocating an appropriate amount of resources to the World Expo 2020, in order to avoid a surplus of hotels and facilities once the event concludes.
Looking to sell your goods or services in the UAE?
For more information on language and online business in the UAE, please check out our useful blog posts below: