Mobile Applications for Language Preservation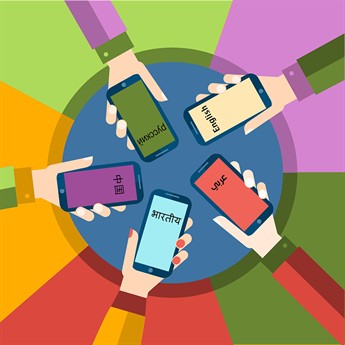 Mobilegeddon is in full swing and companies are scrambling to make sure their content is mobile friendly. Mobile application translation and localization are necessary for companies to reach a global audience.  The statistics of mobile users worldwide is growing at rapid pace, but mobile apps could also be used to help teach people languages.
Nathan Jones, a developer at ThoughtWorks, published an article in February 2015 about a mobile language application ThoughtWorks developed to preserve the language of the Yawuru indigenous community from Broome in Western Australia, called Yawuru Ngan-ga.
Yawuru is a dying language with few speakers and is in the process of being revitalized. ThoughtWorks decided that a visual dictionary and word/audio/picture games would be a good first step and will accompany the existing activities currently being taught in schools well.
This is a free mobile application and Android owners can get their own copy in Google Play, and Apple owners in the App Store.
To read about the details of this project, please see  Ngaji Gurrijin: How to Preserve Language in the Digital Age.
There are many indigenous languages all over the world that are rapidly dying.  These languages are not being passed down from generation to generation, which results in the disappearance of a pillar of these cultures.
ThoughtWorks's mobile language application could be used for additional languages as a great way for languages with few speakers to preserve their culture in this digital age. Students are fully immersed in technology and their mobile devices, so using those devices for language education seems like an excellent way to connect with them and invite them to learn.
Global Markets for Mobile Applications
Whether you are seeking to enter Europe, Asia, the MENA region, Latin America or elsewhere, development of a mobile application needs to be thought through for the global marketplace.

Cost of localization can be quite expensive, but you should only aim for global markets once you have developed an application that can be successfully adapted for your intended users.
Further Resources from GPI
Globalization Partners International (GPI) has developed a suite of globalization tools to achieve internationalization and many of the goals listed in this blog. You can explore them under the Tools sections of our Translation Services.
GPI also offers internationalization and globalization consulting services and can evaluate your application. Partnering with GPI before you localize or translate your application will ensure that you avoid many mistakes and will also save you considerable time and money on your localization projects.
For more information about mobile application translation and localization please check our services page: