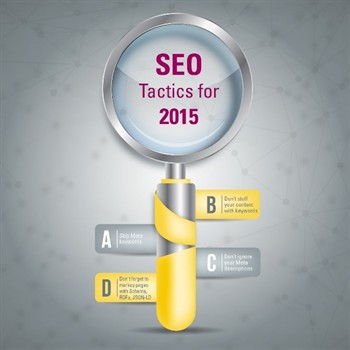 Earlier this year, HubSpot published a blog about SEO tactics to add to your strategy for 2015.  Search patterns are constantly changing and evolving, and to have an effective SEO strategy it's important to stay up-to-date with the newest algorithms and trends.
HubSpot discusses four SEO tactics to use that focus mainly on moving away from overloading your URLs, descriptions, titles and content with keywords. These are the four main tactics mentioned:
Skip Meta keywords
Don't stuff your content with keywords
Don't ignore your Meta descriptions
Don't forget to markup pages with Schema, RDFa, JSON-LD
To read the full HubSpot blog, please see: 4 SEO Tactics to Embrace in 2015
Overloading keywords into all of the elements of your website is a method that search engines no longer value. Adding HubSpot's tactics to your SEO strategy will help boost your search engine visibility and rank and provide better content to your customers.
If you have a global SEO strategy, these tactics also apply. As you are localizing your keywords, URLs, descriptions and content, focus more on phrases than keywords.  It will be more effective to add your localized phrases into your content than to rely on keywords only.  Search engines will rank you higher and your content will be easier to read.  And when localizing your content into your target language, always remember to interpret the meaning, not the words.