The United Arab Emirates (UAE) is an ever-expanding market and is an excellent opportunity for those willing to expand their products and target audience. However, a part of your content localization strategy should be to include SEO for the UAE market so your content is optimized for local searches.
In this blog, I will cover some facts to consider when planning your SEO for the UAE market strategy.
Website Domain Structure
Choosing your domain structure will depend on the goals of your multilingual website. If your website is targeting Arabic speaking customers in the UAE, you may want to use the country code top-level domain (ccTLD) .ae. This will help Google give your website priority in Arabic searches. My previous blog gives additional information on when to use each of the domain types for multilingual websites.
Arabic SEO for the UAE Market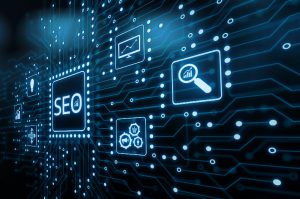 Optimizing your key terms and content for Arabic is important because although there are more English speakers in the UAE than ever, most search queries are conducting in Arabic. Google is the dominant search engine in Dubai and should be the tool used to conduct keyword research to determine the most appropriate keywords for your Arabic-speaking audience.
Geotargeting Cities
Geotargeting specific cities will help boost your site's visibility. Although it is a difficult task, you can add specific content and title pages for each city, specifying why your service for this city is unique to others. This can be enabled by having your website hosted in the UAE, or at least in the Gulf region, if possible.
Mobile Responsive
Since the UAE has the highest smartphone adoption rate in MENA region, don't forget to adapt your content for mobile users. Mobile devices are the source of more than two thirds of website traffic, so having your website mobile responsive is a must.
Social Media
Social media platforms are a very influential medium, as the UAE has the highest adoption rate in the MENA region with 9.73 million active users. Optimizing and sharing your content on social media will make you more reachable and relatable and expand your Emiratis audiences. According to Global Media Insight, Emiratis spend 2.56 hours on social media daily.
The top five social media sites in the UAE are: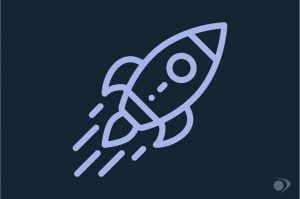 YouTube: 8.65 million
Facebook: 7.77 million
Instagram: 6.68 million
Twitter: 5.21 million
LinkedIn: 4.42 million
Website Design
When creating Arabic content, you should also internationalize your website capabilities and design to accommodate encoding, directional and navigational differences. Arabic uses different characters than English and is written right-to-left so your website will need to be adapted to accommodate these differences.
Summary
To summarize, creating a strategy for SEO in the UAE will allow the Arabic content that you spent time and resources localizing to be easily found by local audiences. Factors to consider when optimizing your website include your domain structure, keyword phrases, mobile responsiveness, web design and your presence on social media sites.
Resources:
https://www.globalmediainsight.com/blog/uae-social-media-statistics/
https://www.wordbank.com/us/blog/international-marketing/seo-uae/
https://istizada.com/dubai-seo/