Arabic SEO Tips for the Middle East Region
Are you thinking about expanding your business into Arabic-speaking countries and want to begin with a solid online presence? If that's your intention and aiming for high visibility in the Middle East market, then you may want to consider adding Arabic SEO and Digital Marketing in your plan. Getting the Arabic SEO right can give your brand a broad online exposure, which then improves your business' awareness resulting to successful leads. In this blog, I will share with you some useful Arabic SEO tips for the Middle East region.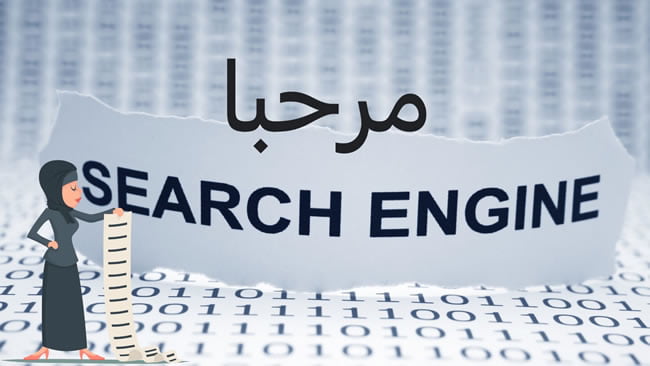 Arabic SEO for the Middle East
Talking specifically on SEO for Arabic, it is the process of enhancing your Arabic website's online visibility in the Middle East region. It will help the search engines crawl and index your Arabic content and rank it accordingly. Arabic SEO is a cost-effective tool that allows your business to break into the Middle East market.
According to statistics, there are more than 180 million Arabic speaking online users worldwide, and Arabic language is one of the most used languages in the internet. This is why Arab consumers are so targeted audience by the small to large-sized companies.
It's well known worldwide that Arabs are active in using the internet with an intent to buy local products and services. Therefore, you are right to start considering and expanding your brand into the MENA region.
Arabic SEO Tips:
1. Identify your Target Search Engine
First things first, before you step into your targeted country or region, you should research about the search engine penetration in that particular market.
It is well known that Google is the world's dominant internet search provider across major online markets, truth be told, it is also the most used search engine in the Middle East. Considering Google as your target search engine while planning your expansion into the Middle East region is a vital thing. Focusing on this channel will shorten the journey to reaching your audience.
2. Arabic Keywords Research
Should you decide what would be the targeted keywords to reach your Arabic-speaking audience? What would be their search and buying behaviors? Where are they located? The Middle East region has 22 countries with different local dialects being spoken. Decide on these aspects before starting your Arabic SEO efforts.
3. Arabic Content Creation
Arabs are more likely to trust brands that know about their traditions, cultures and language. Accordingly, your website's content should reflect these factors too! It's highly recommended to create an Arabic version of your website for your intended locale so they can connect emotionally and interact with your brand. Translating your website content and connecting with Arabic-speaking customers is a process that must be led by a native Arabic speaker. Ultimately, a professional copywriter who lives and breathes Arabian culture can transform your content into localized, and not just translated. Localization adapts content on a cultural level.
4. Arabic On-Page Google SEO
Title tags and metadata descriptions play an important role in your page's rankings on search engines. The title tag displays the title of your webpage when your website is shown on the search engine result page (SERP). Likewise, the metadata description serves as a summary of your content and appears in search results directly beneath the title. If you want your website to perform effectively in different countries, localization of title tags and metadata descriptions is crucial. To be successful in translating the title tags and metadata descriptions, the translator must consider the audience's diversity when choosing keywords for different countries.
5. Link Building
In Arabic SEO, the link database is particularly significant. As a result, you should make every effort to gain as many high-quality backlinks as possible to rank your website high on the local search engine results.
6. Arabic Website Design
Arabic is a Semitic language and, like Hebrew, is written from right to left. Moreover, Arabic letters are shorter and wider than Latin characters which may cause some issues in many Arabic localized websites. This often leads to a website redesign, as menus and page headers will need to be flipped horizontally (mirrored) to improve usability and conversion. To avoid these issues, you should hire a company that can provide a full website expansion package.
7. Mobile-Friendliness for Arab Consumers
According to Statista report, the Middle East region is expected to have over 357 million mobile internet users in 2025, up from 264 million in 2019. By 2025, the region's mobile internet penetration rate is expected to reach roughly 53% of the population. So it's wise not just to prepare your website for desktop but it's mandatory to optimize it for mobile devices. Doing so will reach a wider audience with a responsive, mobile-friendly website.
Conclusion
Ultimately, the website you create for the Middle East market expansion is a wise move. However, if you are going to do it, it should be done properly. Applying the Arabic SEO tips compiled in this blog can give your brand exponential online exposures, which then improves your business' awareness resulting to conversions.