How Localization Helps Increase Hotel Customer Retention
When the goal is to attract new customers from all over the world, it is important to keep in mind how linguistic and cultural habits vary from one country to another, and how these factors can affect the choice of accommodation. The purpose of hotel localization is to make sure that anyone who discovers your property online can understand and use the services you offer. In short, if you put people at ease, they are more likely to decide to stay with you.
In light of the above, here are some useful tips to get started: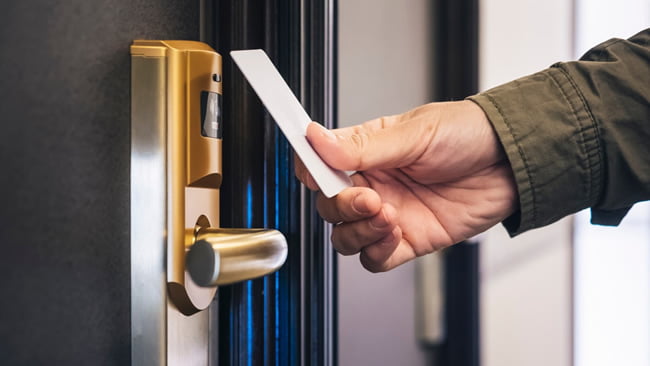 1. Think about location
Find out your guests' demographics so you can prioritize the countries which your brand and service offerings generate the most interest. You can do this by looking into your Property Management System (PMS), guests database, and available online data in the market. With online tools like Hotel Insights and Google Trends, you will understand the trends among incoming travelers and identify the main markets your potential guests might be coming from.
Most important tips:
When dealing with localization, prioritize key markets of origin and identify the types of international travelers you want to reach.
Use your booking history data to see where your guests are coming from, along with information from online tools, including Hotel Insights and Google Trends, to see which countries potential guests might be arriving from.
2. Talk to your guests in their language
One of the biggest challenges of localization is making sure the website is relevant to everyone who visits it. To do this, it is essential to use the language spoken by the guests, and translation and localization are essential activities that should be integrated into the marketing strategy.
According to David Ogilvy, British advertising magnate: "If you want to convince someone to do or buy something, you have to use their language, the language they think in" – this statement is certainly true on a deeper level than the language itself, and the data proves it!
Most important tips:
When planning your translation project, take a holistic approach. For example, countries like Switzerland, Canada, and South Africa are multilingual. Languages such as Chinese, Arabic, and Spanish have many dialects, so you may need to offer various options to attract guests from these geographic areas.
Work only with a professional translation agency specializes in your business sector that can suggest proactive solutions to your linguistic and technical needs.
If you decide to translate your content, don't take it lightly by using a free online tool. At first, the idea may be tempting but the result is more likely to harm your business than to increase revenue.
Work with your IT or technical service provider so your website will automatically detect the preferred language when a guest visits your site.
3. Offer the right payment options
Give guests the ability to see room rates converted into their local currencies and offer them different payment methods. This way, you will not only save their time by eliminating currency conversions, but it will also increase the chances of getting a reservation.
30% of online shoppers worldwide say that if a site doesn't offer their preferred form of payment, they may decide not to complete their purchase.
Keep in mind that the travelers' country of origin also affects their payment method preferences. So it's useful to know what your target market likes and, if possible, offer guests more options. Also, remember to periodically recalculate your room rates to keep them in-line with exchange rates.
Most important tips:
Present prices in the local currency of the users who visit your website, not in your property's local currency.
Clearly indicate if the payment currency is different and the exchange rate that will be applied.
Specify any local costs that a guest might incur for your destination and state; whether they are included or excluded from the price.
Decide whether or not the prices you post include tax, depending on the practices imposed in different countries.
In addition to credit card payments, consider offering alternative payment methods and allow users to choose their preferred one.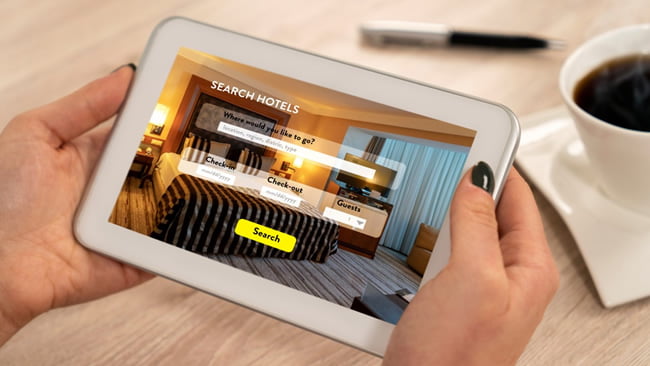 4. Increase your website searchability
When it comes to translating and localizing your website, also consider search engine optimization (SEO)  within your target language and market. This includes identifying the most dominant Search Engine within that country or region, your targeted keywords so that your content appears on the the first page of the Search Engine Result Page (SERP). Additionally, consider translating your website's meta descriptions, so users can quickly relate to your topic.
When thinking about attracting new users, don't rely on your insights into traveler behavior and what they might be looking for. Rather, it requires data and analytics tools to understand how travelers behave and create a localized communication strategy. Make sure you update your SEO and use relevant keywords so that your website is well-positioned in terms of ranking of search results in the markets you want to target. To do this, remember to use keywords relevant to those markets.
Most important tips:
In addition to translating your website, as part of your SEO strategy, search for keywords that work well in different markets.
Collaborate with your IT team, or whoever manages your website, to develop different versions of your website based on users' location, then present the site that suits best. Guests testimonials from the UK, for example, might be more relatable to the users living within the same country rather than the ones from the Far East.
5. Make your visitors happy
Everyone knows that the key to a successful hotel business is great customer service. A satisfied customer means better brand reputation, greater loyalty, and ultimately business profitability. It is a very important factor to remember when trying to attract customers globally. At a minimum, potential guests should be able to ask questions about your brand and services in their language. If you know that you will have customers from many different countries, it is very useful to have multilingual staff.
Most important tips:
If you know that you will have customers from different countries, it is very useful to employ multilingual staff.
Not only your hotel website must be translated, but it is only essential to translate your hotel's marketing collateral such as brochures, fact sheets, restaurants & spa menus, hotel guides, etc.
Conclusions
If the beauty of our language unites us, it is the art of translation that connects us. By having your hotel's description (and website) translated by a professional, you can break down language barriers and reach international travelers in the best way.
Likewise, if the hotel wants to gain the respect and trust of the guest, it should use the appropriate communication style, and must be able to evoke emotions that prompt them to want to stay in your hotel.
References:
news.pb.com
hbr.org/the-3-elements-of-trust
traveltrends.biz
researchgate.net