Mobile Optimization for SMBs and Global Markets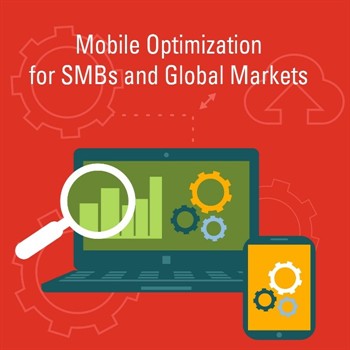 It can be a costly and daunting task to optimize your website for mobile. But, Mobilegeddon took effect in April and search engines are now prioritizing websites that have been optimized for mobile in results.
People around the world are searching for information on their smartphones and tablets and having a mobile responsive website to reach those customers is something that can't be ignored or delayed.
Search Engine Watch published an informative article by Kelly Wrather, Senior Manager of Content Marketing at Kenshoo, covering the dos and don'ts for SMBs' mobile strategies.
The article states that only 6% of small to mid-sized businesses (SMBs) with websites have mobile optimization for those sites. SMBs may not know where to begin when creating a strategy for mobile optimization.
Wrather outlines a few key pieces to consider when creating a mobile strategy and provides SMBs with a good starting point.
To see the four dos and don'ts Wrather covers in her article, please see: Four Mobile Dos and Don'ts for SMBs.
Global Markets
Mobile optimization will also grow your reach in global markets. According to a 2015 report by We are Social, "unique mobile users exceeded 50% of the world's population in September 2014, and the current year-on-year growth rate of more than 5% suggests we'll see roughly 200 million new mobile users over the next 12 months."
The report also states that mobile phones and tablets now account for 38% of all web pages served around the world.  China, alone, has 506 million (37% of China's population) active mobile social accounts and 1.3 billion (95% of China's population) mobile connections.
Having a mobile responsive website that is localized to reach all of your target audiences is imperative as mobile use will continue to grow as more and more people around the world gain access to the internet and mobile devices, especially in developing markets.