How Global SEO Techniques Benefit Your Business
Search engine optimization (SEO) has a lot of benefits for your business, it is the art of getting relevant customers to your website and making your website rank well in search engine results pages.
On the global playing field, SEO is even more important. Search engines, especially country-specific ones like Yandex or Baidu, return results that are local for searchers. Adding localization to your SEO strategy will help your content be found by target audiences worldwide.
SEO Goals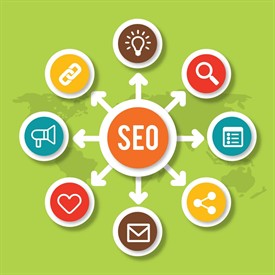 SEO is the process of building improvements on and off website pages to increase your relevancy and visibility in search engine results. Added visibility in search engine results will ultimately lead to more visitors finding you for the right purpose.
The goal of search engines is to deliver the best result for your queries or searches.
Search engines work hard to understand and index the content available on the internet, then deliver relevant and authoritative results based on the phrase that a user is searching for.
Search engines evaluate each webpage, then select the most relevant results for the search topic. Relevancy is determined based on factors like how content is written and applied in code, as well as how other websites are linking to those webpages.
A website's authority is measured by the links that are pointing to that website.
Image Credit: Freepik.com
How Search Engines Index Content
There are many ways search engines can find your pages. Creating links to follow, unique and structured URLs, sitemaps, and robots.txt files are effective ways to get search engine crawlers to find and index your content.
Localize your links, URLs, keywords, etc. for visibility in global search results.  Translating your keywords and URLs is not enough.  Literal translation gives you the word, but not always the meaning.  The phrases and keywords an audience in Japan uses to research a topic, probably won't be the same phrases an audience in Egypt uses for that same topic.  Localizing your content for your target audiences is an effective strategy to use for global SEO.
How SEO Benefits Your Business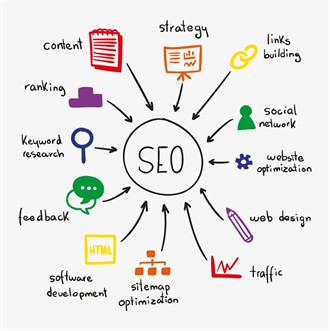 There are numerous ways SEO may benefit your business.  Visibility and leads are obvious results, but below is a list of other benefits as well.  David Booth of Cardinal Path, suggests the following benefits for your business as a result of SEO.
Improve your website's visibility by increasing the number of visitors.
Increase sales of your products or services.
Boost your website's global profile.
Connect you with target audiences around the world.
Measure the efficiency of your content in attracting and progressing the users through your sales funnel.
Improve your website's speed and download time.
Optimize your website for all browsers, so your site will be viewed by the greatest number of visitors.
Track and manage your website's results by using analytics to determine how successful you are in acquiring search engine users.
Measure your return on investment (ROI) from the SEO channel.
Image Credit: Freepik.com
Summary
SEO strategies are better than traditional advertising. The effect SEO leaves can be permanent, cost less, raise revenue and increase customer satisfaction.
People are faced with an information overload and search engines are tasked with sorting through websites to find the best content for search queries. Executing a successful SEO strategy will improve your company's visibility in search engine results pages. Including localization as part of your global SEO strategy will increase your visibility in your target markets worldwide.
Further Resources on Global Digital Marketing (SEO and SEM)
Globalization Partners International's (GPI) Global Search Engine Optimization Specialists can help optimize your multilingual websites for better SERP results.  Our teams can provide both organic Search Engine Optimization (SEO) and Search Engine Advertising (SEA) such as Pay-Per-Click (PPC), paid inclusions or contextual advertising to help you achieve better visibility in country-specific search engines, which will lead to increased traffic and ROI with your multilingual version websites.
For more information on issues specific to search engine marketing (SEM), you may wish to review our previous blogs: