How to Maximize Website Traffic with SEO Keywords
Search engine optimized keywords can help deliver the best results for your website traffic. Implementing correct keywords as part of your SEO strategy can boost your ranking in search engine results to attract your targeted customers.
What are keywords?
Keywords are the terms and phrases that people use in search queries. Anyone looking for information can go directly to search engines to provide answers. Therefore, you need to select and optimize the correct keywords that will best match your audiences' searches.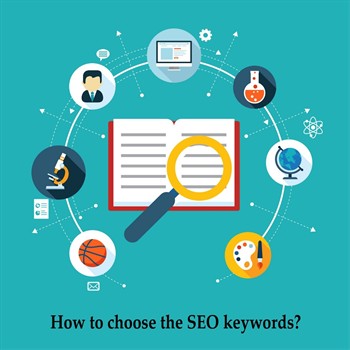 How to choose SEO keywords
People use search engines to find information they are searching for, so to have your website delivered in their SERPs, you should choose keywords that they use in queries.
The goal of building a keyword list is to choose keywords that will allow your content to be found by search engines and indexed correctly to attract targeted traffic.
Below are some important strategies to keep in mind when building a keyword list:
Group keywords and phrase patterns for analysis by topic.
Exclude underperforming keywords.
Implement the keywords into your website to increase your visibility in search engines.
Analyze your keywords by measuring the traffic generated on your website.
Features of SEO keywords
Keywords must generate the largest volume of visitors with the lowest rate of competition.  Some of the characteristics of keywords are:
Relevant to the content on a website.
Use specific, long-tail keywords and phrases.  This may result in a longer phrase, but the competition will be lower and it will increase your visibility in SERPs for relevant searches.
Organize and optimize your keywords throughout your entire website.
Strategically place the right keywords in the right place to increase your visibility.
Keyword management tools
Keyword management tools can help you effectively select and manage your keywords.  You can track the traffic generated by each keyword to see which keywords are performing best and which keywords you should abandon.  You want to select keywords with high traffic and low competition.  Choosing long-tail keywords and phrases is generally recommended.
Here is a list of top keyword management tools: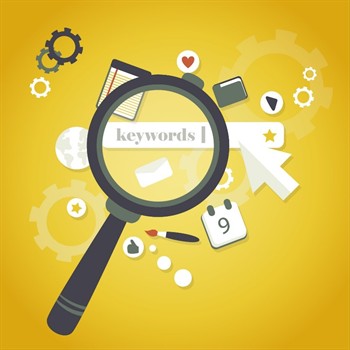 How to add keywords to your website pages
When adding a keyword, you have to consider your audience as well as search engines.  Keywords are not only for search engine indexing and ranking, they are also used to attract searchers to click through your website.
Applying your keywords in the areas mentioned below will help search engines identify the content of your page and rank your page in search results as well as getting relevant content to your customers:
Page title: is considered a strong ranking factor for search engines.
Meta description: used by search engines to index websites by identifying what content is present on a website.
Header and sub-header: the heading tag should contain one or two important keywords.
Body of the content: mention the keyword one or more times in an appropriate manner, do not stuff your content with keywords.
Image alt tags: used in conjunction with image tags to title images.
Anchors: also known as link tags, should ideally contain any relevant keywords and describe the purpose of the link.
Conclusion
Keyword research is one of the most important steps in the search engine optimization process.  Choosing correct keywords and phrases and adding them to your content will allow search engines to find your content, index it appropriately and deliver the information to your target audience.
However, it is important to mention that localization of your keywords is an important next step for global SEO strategies.  The words and phrases used by searchers in one locale in one language may not be the same words or phrases used by searchers in a different locale with a different language.  If you have a translated and localized website, don't forget to also localize your keyword lists for all of your audiences.