Chinese New Year: Year of the Monkey
February 8th is the 2016 Chinese New Year; the year of the Monkey, according to Chinese calendars. The Chinese festival celebrating the new year begins on the second new moon after the winter solstice and ends on the full moon fifteen days later, which is known as the Lantern Festival.
Chinese New Year History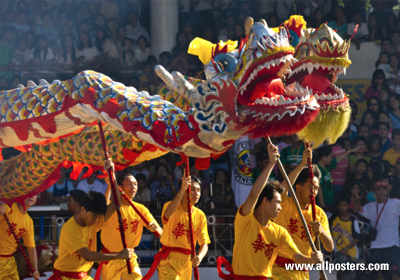 The Chinese New Year is based on the ancient Chinese calendar. The festival dates back at least as early as the 14th century B.C., during the Shang Dynasty.
Traditionally, New Year was the most important event on the calendar for the Chinese. Daily life halted to focus on the festival, and many of the rituals carried out during this period were meant to bring luck.
Traditional Chinese New Year customs included:
Cleaning homes to appease the gods who would be coming down from Heaven to make inspections
Gifts of food and paper icons offered to gods and ancestors
Scrolls with lucky messages printed on them were posted on household gates
Firecrackers were set off to frighten evil spirits
Elaborate feasts were shared among family with foods like long noodles, to symbolize long life, and round dumplings, to symbolize the full moon which represents the family unit and perfection
Spring Festival
Since the Chinese adoption of the Western calendar in 1912, the Chinese began celebrating January 1st as New Year's Day. The Chinese New Year is still celebrated, but in many places has changed to a shorter version with a new name; the Spring Festival.
In 1949, the ruling Chinese Communist Party leader Mao Zedong forbade the celebration of the traditional Chinese New Year and followed New Year celebrations on January 1st to strengthen ties with the West. However, at the end of the 20th century, Chinese leaders more willingly accepted the Chinese tradition. In 1996, the Spring Festival took shape as the festival it is known as today.
Like its roots, the Spring Festival still remains the most important social and economic holiday in China.
Year of the Monkey
In the Chinese calendar, each new year is marked by one of the 12 animals of the zodiac: the rat, ox, tiger, rabbit, dragon, snake, horse, sheep, monkey, rooster, dog and pig. The monkey is the ninth animal in the 12 year cycle of the Chinese zodiac. People born in the Year of the Monkey are thought to have the traits of lively, quick-witted, curious, innovative and mischievous. It is also believed to be one of the most unlucky years in the Chinese calendar. The next Year of the Monkey will be in 2028.
Happy Chinese New Year!