China's Outbound Tourists
In 2017, the number of China's outbound tourists reached 131 million, up 6.9%, according to a joint 2017 China Outbound Tourism Travel Report released by China Tourism Academy and Ctrip, China's largest online travel booking platform.
The report also stated that in 2017, Chinese tourists were the largest outbound resource in the world with a total spending of $115 billion USD, a 5% increase from the year before. With stronger consumer power, the rise of Millennials, more favorable visa policies from destination countries and the transparency of information on digital and social media, significant changes are visible in Chinese tourists' travel, experiences and spending.
Destinations and Experiences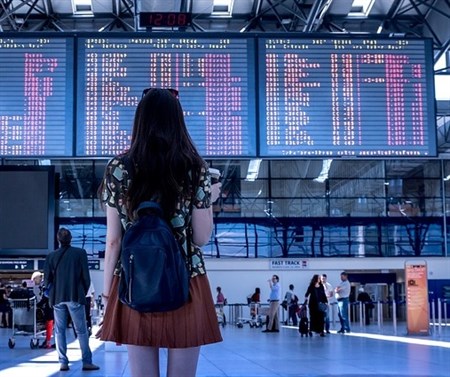 Destination countries and travel entities are implementing more favorable policies and services, such as convenient visa procedures, airline connections, localized marketing collateral and Chinese speaking staff to provide better tourist experiences. These have become encouraging factors for China's outbound tourists in terms of their destination choices.
In 2017, Thailand and Japan were the most popular overseas destinations with 9.8 million and 7.35 million annual visitors, respectively. Apart from these two countries, China's tourists also visit South Korea, Vietnam, Cambodia, Russia, Maldives, Indonesia, North Korea and South Africa. Countries farther from China, such as Canada, Australia, United Kingdom, United States, UAE, New Zealand, Philippines and Sri Lanka also see China as an important market.
According to some statistics, group tours are the most popular way to travel, but the trend of FIT (free independent travel) is seeing a significant increase. Tourists are looking for customized itineraries with authentic experiences of the local culture, sightseeing and cuisine.
Spending Habits
Among the 131 million visitors, 59% are female and 41% are male. The primary age groups are people born in the 70s and 80s, but those born in the 90s and 2000s are catching up. These travelers are more digital/social media savvy and they tend to search online for recommendations of hotels, restaurants, attractions, must-visits, best photo shoot spots, adventures and other experiential activities and make a 'check-in' list of itineraries accordingly.
With the changing demographic structure, the spending habits of Chinese tourists are also changing. Although shopping remains the biggest financial part of a trip, the focus on retail spending is gradually changing. Compared to traditional overseas traveling where tour groups follow a fixed and full itinerary of major attractions and shopping throughout the trip, nowadays tourists tend to spend more money on experiences such as entertainment, adventures, hotels, wellness and food.
Young travelers also prefer to plan and book airline tickets, hotels, theme park tickets and restaurants ahead of time from websites and apps such as Ctrip, Booking.com and Airbnb. These service providers, in fact most major players in the travel industry, have developed localized Mandarin versions of their websites and apps to better cater to the Chinese tourists.
Summary
Th summarize, the increasing economic strength, favorable policies and customized services from destination countries and travel entities are the driving force behind the booming market for China's outbound tourists.