Manchester's Languages Will Be Mapped On LinguaSnapp App
A new app, LinguaSnapp, will map out all of the roughly 200 languages spoken in Manchester, United Kingdom, by asking users to upload images of the different languages they encounter while out and about in the city.
Smartphone users will be able to upload the images they take with their device on the street, in shops, and of any signs they see communicating a message in a foreign language.
The images will then be added to an interactive map of the city on the app, showcasing the city's multilingual landscape.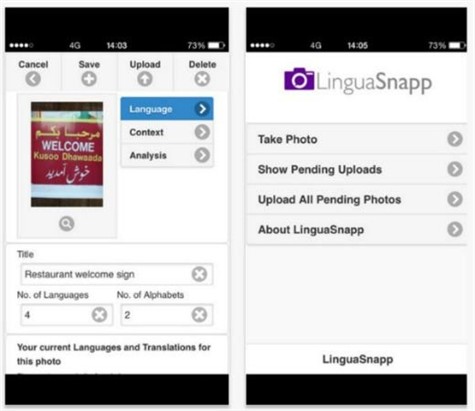 The map's purpose is to help service providers understand the needs of each and every community in the city. Once they know what those needs are, they will be able to provide individual communities with equal access to all essential services.
Professor Yaron Matras, the man behind the idea of LinguaSnapp, is the Multilingual Manchester Project Coordinator at The University of Manchester. He commented in an article for Manchester Evening News: "Language diversity among young people in the city is a precious resource for growth and development".

He explained that he hopes that LinguaSnapp will provide detailed information about the city's multilingual hotspots, how they develop over time, and the positive impact this will have on both providing services and economic planning.
Of the 200-odd languages spoken in Manchester, 50 are currently used in marketing and information signage around the city.
Professor Rothwell, President and Vice Chancellor of The University of Manchester, said: "LinguaSnapp is an excellent example of The University's commitment to social responsibility".
Manchester is diverse, and its diversity inevitably contributes to its identity. With LinguaSnapp residents and visitors alike will be able to help map out the melting pot that makes up Manchester's multilingual society for the benefit of all.
To read more, please see: New app launches to plot languages of Manchester on map