News: German Court Orders WhatsApp to Translate its TOS
Even though many Germans understand English, most non-native English speakers aren't familiar with English legal terms. So when faced with the terms and conditions of an app only available in English, they simply go ahead and accept them, without understanding what they are agreeing to. This is why a German court ordered WhatsApp to translate their terms of service.
The Federation of German Consumer Organizations (Verbraucherzentrale Bundesverband or VZBV) sued WhatsApp for breaking consumer protection rules by insisting Germans agree to the English-language terms of service before they could use the messaging app. The Berlin region court found in favor of VZBV in 2015, and WhatsApp appealed this ruling.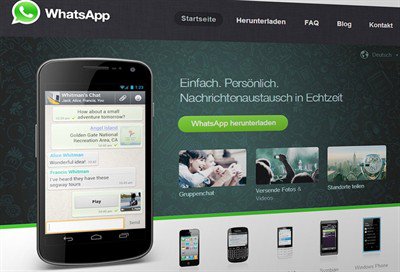 Now a Berlin Superior Court of Justice has ruled that WhatsApp has broken its consumer protection laws, more specifically the country's Telemedia Act, because it doesn't put users in direct contact with a German representative should they have questions about the App.
Klaus Muller, CEO of VZBV, said that companies deliberately make it hard for consumers to understand their terms and conditions.
"Companies' conditions are often long and difficult to understand for consumers," he said in a statement. "That the millions of German WhatsApp users don't have to also read them in a foreign language, is an important signal to other foreign firms."
The latest ruling will require WhatsApp to translate the entire terms of service and privacy policy into German or be forced to pay an administrative fine of up to $283,000.
It is not clear at this time whether WhatsApp will file an appeal with the German Federal Court of Justice, which would be its last legal hope of getting the ruling overturned and keep their terms and conditions in English.
To read more, please see: WHATSAPP MUST PROVIDE TERMS AND CONDITIONS IN GERMAN.