News: Spotify Localizes its Content for Asia
Spotify, a Swedish music, podcast, and video streaming service, recently formulated a strategy to expand into Asia. They currently have 100 million users worldwide.
Sunita Kaur, Managing Director of Spotify in Asia,  told Bloomberg.com that part of this localization strategy is increasing local content, such as Korean pop music, and adding different payment methods in countries where credit card and PayPal use are rare.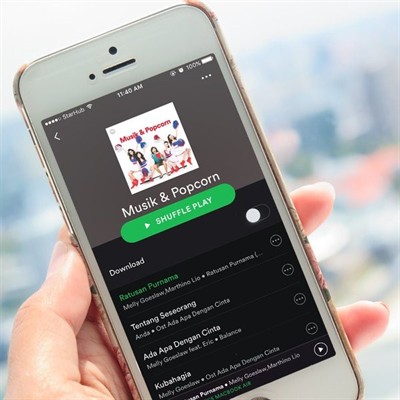 In the Philippines, for instance, Spotify accepts cash payments- a first for the company. Users pay via bank transfers, DOKU Wallet, ATMs, local convenience and retail stores or via mobile network packages.
One example of great localization was created in response to the ever-present haze of smoke hanging over Indonesia caused by the burning of forests and agricultural land. It prompted Spotify Asia to release a 40-track list titled, "Hazed & Confused" featuring Billy Joel's "We Didn't Start the Fire" and Maroon 5's "Harder to Breathe".
They also adjusted premium service prices to reflect the average incomes of the different Asian countries. Services in Singapore and Hong Kong cost more than premium services in the Philippines and Indonesia, where the premium version costs less than $4 (in the U.S. it's almost $10).
Speaking to Southeast Asian magazine,  Sea-globe.com, Kaur said one of their big goals is to nurture local talent. They've done this by adding unique features to Spotify Asia like playlists of trending music that introduces users to new, local artists.
In the Philippines, they plan to hold Spotify Sessions that stream live performances of local artists and have teamed up with the The Music Run, where participants can vote for the playlists featured during the event.
As far as localization goes, Spotify seems to be nailing it on the head, particularly by focusing on local music artists and making payments affordable and easy by partnering with local businesses.
To read more, please see: Spotify Focuses on Localization to Smooth Next Expansion in Asia