News: Why Uber Can't Crack the Chinese Market Alone
On August 1st, Uber announced it would cease trying to access the Chinese market alone and will merge with its long-time rival, Didi Chuxing in China, to benefit from the taxi company's local know-how and have immediate access to its large consumer base. Uber China's value will represent a 20% stake in the combined entity with Uber being Didi's largest shareholder.
Uber was founded in Silicon Valley in 2009 with a reported $1.5 billion revenue and an estimated worth of USD $62.5 billion by late 2015. Today it offers its services in 506 cities worldwide, with more than 150 million rides a month, according to span>Uber.com.
Reuters reported that on June 18th Uber had completed more than two billion trips on its app and that in that same month it had raised $3.5 billion from Saudi Arabia's sovereign wealth fund, part of a funding round that valued the company at $62.5 billion.
Travis Kalanick, CEO and Co-Founder of Uber, said in a press release why he went after the Chinese market after visiting there three years ago: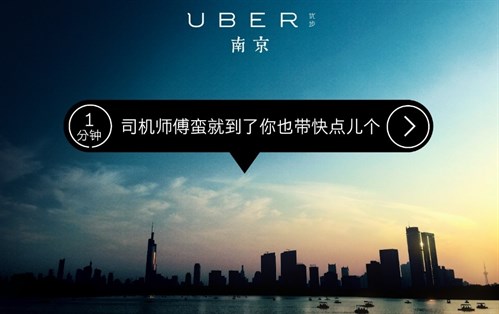 "I came away with a different view. First, that China is an amazing country and if you aspire to make 'transportation as reliable as running water, everywhere for everyone' you can't ignore a fifth of the world's population. And second, as an entrepreneur, if you have the opportunity to build both Amazon and Alibaba at the same time, you'd be crazy not to try."
However, critics have said Uber's merging with Didi Chuxing is a sign it could not crack localization in China.
"We're profitable in the USA, but we're losing over $1bn a year in China," Uber CEO Travis Kalanick
told Canadian technology platform BetaKit.
Writing for Fortune.com, Robert Salomon, Associate Professor of International Management at the New York University Stern School of Business and author of Global Vision: How Companies Can Overcome the Pitfalls of Globalization, said China is an incredibly complex market that differs culturally, politically and economically from the United States, and that large U.S. technology giants such as Amazon, Google, eBay and Facebook have all struggled to get a foothold here.
Image credit: Uber Newsroom
Uber's first obstacle was the fact that Didi Chuxing was already established and held large market share.
Salomon said Western firms struggle to navigate China's complex political structure, legal system and regulatory rules. He also mentions that the Chinese way of doing business means combining personal and business relationships and that Chinese consumer tastes differ vastly from Westerners', something that makes adapting products and services a challenge.
Salomon's advice to companies entering China is to develop strategies that balance risks with rewards and that a measured approach, which includes partnering with established businesses – as Uber has now done – may be the best way forward.
Read Travis Kalanick's open letter to employees regarding the merger on his
Facebook page.