Celebrate International Translation Day on September 30
International Translation Day (ITD) is celebrated every year on September 30th on the Feast of Saint Jerome. Saint Jerome, the patron Saint of translators, was the first person to translate the Bible into Latin from Hebrew. The day was launched in 1953 by the International Federation of Translators (FIT) and is dedicated to the world's translation community.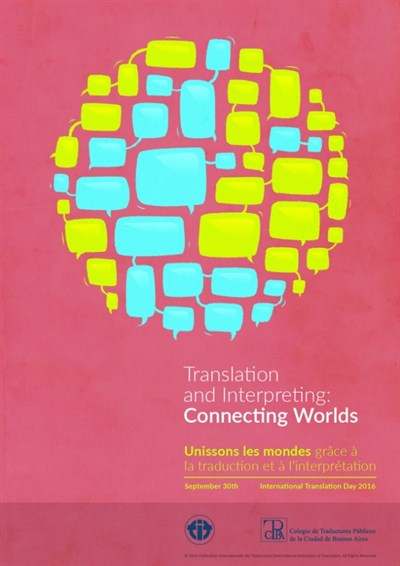 Each year, all those involved in the industry – from translators, interpreters, terminologists and language practitioners to publishers, bloggers, booksellers, students and reviewers – get the opportunity to network and debate issues and developments within the industry. It's equally a chance to discuss the challenges and celebrate successes.
The theme for this year, proposed by the American Translators' Association (ATA), is Translation and Interpreting: Connecting Worlds. Across the world, dedicated events, seminars, workshops, conferences and symposiums are held to discuss the theme and to celebrate ITD.
FIT says that translators, interpreters and terminologist connect people of different cultures, languages, beliefs and perspectives with the shared aim of bringing them more closely together.
A statement about this year's theme from FIT:
"The world of the translator and the world of the interpreter are two professions dedicated to one goal: facilitating communication between people. As the world becomes more integrated, fostering understanding between the multitude of speakers is more critical than ever. Whether it is in writing or in speech. Interpreters and translators are at the junction point that impacts the development of business, science, medicine, technology, international law, politics and a host of other areas. We provide the ability for each of these worlds to learn from each other to the benefit of society as a whole. The role of translators and interpreters in connecting worlds is to open up the whole world to all of us."
This year ITD will also be celebrating the first anniversary of the signing of the Memorandum of Understanding between the World Association of Sign Language Interpreters (WASLI) and FIT.
To read more, please see: World Translation Day 2016: Connecting Worlds.