News: The Saif Ghobash Banipal Prize for Arabic Literary Translation
The Saif Ghobash Banipal Prize is the only Arabic literary translation award dedicated to the translation of contemporary Arabic literature into English. It not only aims to raise the profile of contemporary Arabic literature, but also to honor the important work of translators who bring the work of emerging Arab writers to the world.
The award was created by the Banipal Trust for Arab Literature and by Banipal, a U.K.-based magazine founded by Margaret Obank and her Iraqi writer and journalist husband, Samuel Shimon, in 1998.
In an article written for Yourmiddleeast.com, writer Brian Whitaker suggests there has been a surge in interest in Arabic literature in the U.S. and across the world, spurred by the events of 9/11, the Arab Spring and the ongoing turmoil in the Middle East. But, he says the interest is not so much for the literary qualities of the works but for what Iraqi poet and novelist Sinan Antoon described as "forensic interest", meaning reading it for the purpose of "anthropology or ethnology or getting into the Arab mind".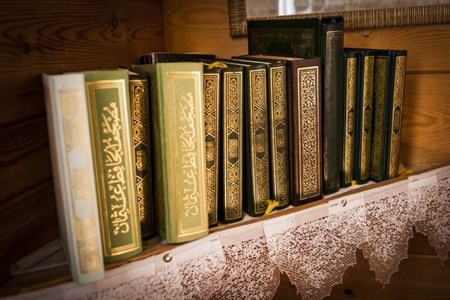 Only translations of works originally published in Arabic in 1967 or later are eligible for entry. This year 19 titles are in contention for the Banipal prize, of which, 17 are fiction titles and two poetry.
You can find a complete list of this year's entries on Banipaltrust.org.uk, including the names of the publishers, translators and authors.
The 2015 Saif Ghobash Banipal Prize was awarded to Paul Starkey for his translation of the novel The Book of the Sultan's Seal by Youssef Rakha, published by Interlink Books in the United States. Professor Starkey, who will be a judge this year, is a former Professor of Arabic and Head of the Arabic Department at Durham University in the U.K.
The 2016 winner will be announced in December at the Society of Authors in London.
For more information on the rise of Arabic literature translation, please see:  Qantara.de