Translation and Localization for Africa: Central African Republic
In this blog, I will discuss some brief, but important facts about the Central African Republic (CAR), which is a landlocked country located in Central Africa. It shares borders with Cameroon, Chad, Sudan, South Sudan, the Democratic Republic of the Congo and the Republic of the Congo.
CAR Demographics
The capital and largest city is Bangui.
Total land area is around 620,000 sq. km.
The estimated population is 4.7 million.
The currency exchange: Central African CAF franc (XAF)= 0.0016 USD.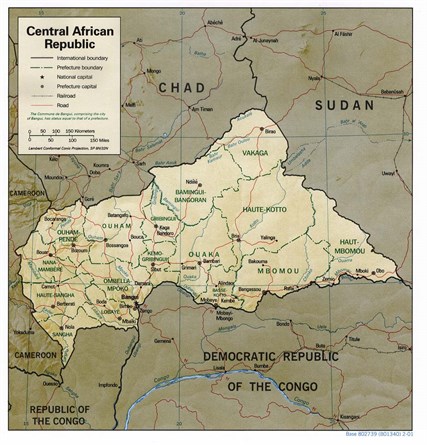 CAR Languages
There are approximately 120 languages in the CAR.
The official languages are: French and Sangho.
92% of the population speak Sangho.
Almost all of the native languages belong to the Ubangian language family.
There are also some Bantu, Congo-Brazzaville and Bongo-Bagirmi languages.
CAR Culture
The most common food dishes are Bushmeat (wild meat), cassava (nutrient-rich root vegetable), chicken and cumin stew, chichinga (skewered and barbecued goat or fish, such as Nile perch), fruits and vegetables.
They produce local beer from ginger, some palm wine, liquor made from the sap of palm trees and banana wine.
Religion: most of the population follow various forms of Christianity. Islam is now growing because of immigration.
People in the CAR believe that death is the consequence of ill will. Cemeteries are mandatory in some areas and burials were introduced by Christians and Muslims.
The major hospital is in Bangui, but there are some small mission operated clinics. The most common causes of death are malaria, AIDS and meningitis.
CAR Consumers
Central Africans grow their own manioc, sorghum, corn, peanuts, sesame and squash.
The primary commercially produced product is peanut oil.
Most of their products are imported from other nearby African countries, Asia and Europe.
Central Africans trade cotton, coffee and tobacco, which are grown by around 80% of the local population.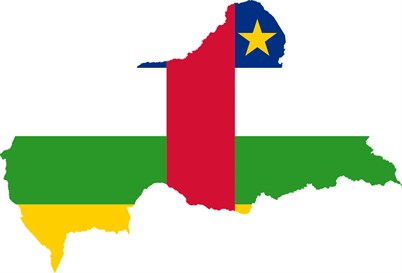 CAR Future
Since its independence from France in 1960, the Central African Republic has not been very stable.
It is very rich in diamonds, gold, oil and uranium.
The country is currently undergoing transitions, like constitutional reform, presidential and parliamentary elections.
CAR is a legendary hunting destination. The well-known species for hunting are the Lord Derby Eland called by Africans 'the ghost antelope', the Bongo and the Greater Kudu of Western Africa. In total, there are around 208 species of mammals for hunting, including 23 species of antelope.
Conclusion
The Central African Republic is a developing African country, it is not a typical tourist destination, but it is a very popular destination for hunting. Numerous tourism companies organize guided hunts and tours for hunters from around the world. Although the country is very rich with diamonds and gold, the population is one of the poorest in the world.
Sources: