The History of Arabic Literature and Translation
Arabic literature represents the richness and diversity of the Arabic people and their language and culture. Through translation, Arabic literature has been shared with people around the world.
In the blog, I will briefly discuss the history of Arabic literature and translation.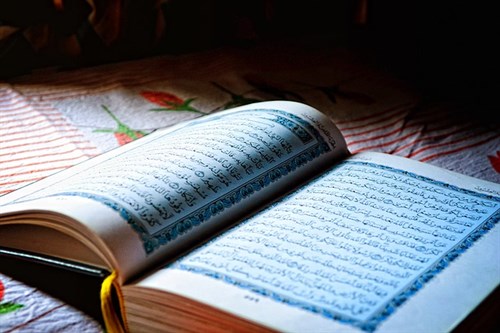 Arabic Literature History
Arabic literature emerged in the 5th century and flourished during the Islamic Golden Age (mid-7th century through the mid-13th century). It was influenced by Al Quran, Muslims' holy book, which is considered the finest piece of Arabic writing.
The Arabic translation movement began in Egypt during Muhammad Ali Pasha's reign (1805-1848) while forming his army. Among the most prominent translators during that time was Rifa'a al-Tahtawi, who translated many scientific books for the army's use.
Later, the Pen League of authors emerged and the works of these members, like Gibran and al-Rihani, quickly spread across the Middle East. Gibran not only published works in both Arabic and English, but also self-translated some of his works, such as Sand and Foam.
Furthermore, other members of the league who contributed to the translation movement, pushed Arabic literature to new horizons. Starting with the adaptations of foreign plays, which began with Maroun al-Naqqash's adaptation of Moliere and Najib Haddad's translations of Corneille, Hugo, Dumas, and Shakespeare. The most remarkable adaptations of foreign dramas were done by Muhammad Othman Jalal who localized Molière's Paul and Virginie.
Writings by French authors were the first foreign texts to attract Arabic readers and the early translated novels were famous French works, such as Alexandre Dumas's Le Comte de Monte
Cristo and Jules Verne's Cinq Semaines en Ballon.
Arabic literature became known to English readers when works of prominent authors, such as Naguib Mahfouz, Yusuf Idris and Tayyeb Salih, were translated. Denys Johnson-Davies, one of the most renowned Arabic-to-English literary translators, translated novels, plays, short stories and poetry for over 40 years, which played a very important role in introducing Arabic literature all over the world. In Egypt, the American University in Cairo Press played a similar role supporting the translation of Arabic literature, and later, a range of publishers in the UK contributed to that.
Several writers, such as Abdul Rahman Munif and Tayeb Salih, and both Alaa Al Aswany's The Yacoubian Building and Rajaa al-Sanea's Girls of Riyadh managed to attract Western attention during the early 20th century.
In 1988, Egyptian novelist Naguib Mahfouz was awarded the Nobel Prize for Literature which shed light on Arabic literature and caused more literary works to become available in other languages, including works written by Arab authors in French. The establishment of the International Prize for Arabic Fiction has caused the profile of Arabic writing coming from across the Arab world to rise.
The growing readership for Arabic literature was also influenced by political struggles. Now, Arabic is the fourth most translated language in U.S. It is quite a challenging task to localize Arabic literature, due to the complexity of the language and the diverse regional dialects, but it is definitely worth it.