Food & Beverage and Hospitality Translation Tips, Part 2
A hotel guest's experience begins long before stepping through the door of the chosen vacation property. It begins the moment they click on the hotel's website. The website needs to entice, excite and inform the visitor. It should create an engaging virtual experience so that the visitor can't wait to have the real one. If the hotel's website connects emotionally with the visitor, there is a higher chance this connection will convert to revenue. To attract global audiences, you need hotel website translation.
What if the visitor doesn't understand English? Does your website cater to the needs of those whose first language isn't English? Providing the visitor the option to browse and learn more about your hotel in their native language not only builds confidence in your hotel, but it greatly increases the chances of that online visitor actually booking with your hotel.
Hotel Website Translation
Most hotels focus on getting their English website up and running to start generating awareness and of course, business. Often hotel website translation and localization is an after-thought; a response to market conditions, demand and growth. Translation of any website can be challenging if the website was not built to accommodate multilingual content. Here are a few pointers on how to build a better localized hotel website.
Start with a solid platform to author, store and publish content
Decide which languages you should translate
Plan your budget and resources
Make sure content is translated (i.e. copy written appropriately) and is reviewed for cultural correctness
Search Engine Optimization
Quality Assurance on the website (website testing and QA)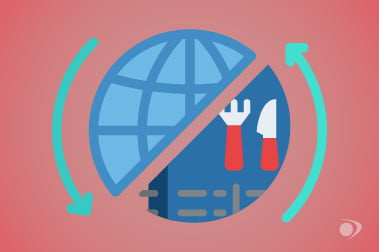 1. Start with a solid platform to author, store and publish content.
How is your English website built? Is your site a flat html site or are you using a content management system (CMS)? If you have not deployed a web content management system I would highly recommend that your hotel, no matter how small, does so. Then, it will be easy to author, store and track you website's content as well as manage different language version sites all from a single platform.
Many CMSs have functionality that allows users to easily package and push content out to your translation teams so they can translate into any number of languages and return the translated content back to you for easy integration into your website.
2. Decide which languages you should translate.
There are a number of factors to consider when selecting languages for a particular locale. You may not only need to address the needs of the native population; when your services extend into hospitality and food and beverage, you must also consider the locales that many guests and tourists come from.
For instance, many luxury hotel and restaurant properties in Dubai have a disproportionate number of Russian and Chinese tourists. So although a hotel may be located in the Arabian Gulf region, content should be translated into English, Arabic, Russian and Chinese.
Hawaiian hotels and restaurants have been catering to Japanese tourists for decades. In fact, you will find at least one hotel in Honolulu with identical towers and one lobby has nearly all signage in Japanese. Many resort destinations in the U.S. must also localize materials for domestic and foreign Hispanic tourist demographics.
Tracking your current website visitors to country of origin and checking any forms or queries for your property to see where potential guests are from is a good start to decide on which languages you may want to consider for your hotel website translation.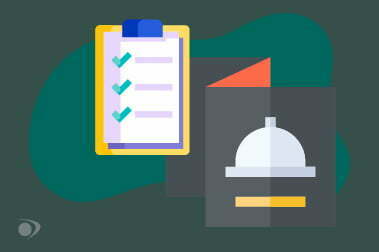 3. Plan your budget and resources for hotel website translation.
You need to be realistic about how much money and staff you can invest in a localized website. Can your multilingual content be created and kept current by in-house resources or do you need to utilize outside resources as well?
You should take into consideration appropriate update cycles for the different content types you will create as a hotel. You may have content that requires frequent updates like menus, weekly, monthly and seasonal offers and promotions, AND you may have content that requires less frequent updates such as hotel property descriptions.
Having a clear understanding of your content and calendar to author, translate and publish content is key. You will want to identify and plan which of your properties need translations and into which languages.
Budgeting decisions will need to be made including who pays for what. Will central corporate marketing pay for translations, or will each property have their own budget?
4. Make sure your hotel website translation is reviewed for cultural correctness
Cultural Customization of Content
Understand your target markets and make sure you content is culturally customized. In many locales where the Islamic faith is predominant, images of the soles of feet, used in the wrong context, can be perceived as insulting. In certain Asian cultures, like Japan and China, age is respected, and older persons should always be placed in the "seat of honor" in a group photograph.
Picture this!
A picture is worth a thousand words and that certainly is the case when choosing a hotel or resort. Guests are more likely to book with your hotel if they see it and envision themselves in that environment. But chose your images carefully. We recently translated a hotel fact sheet that was to be included in an Arabic website for a MENA property. The image contained a woman in a bathing suit which is inappropriate for most Arabic-speaking markets. Although the acceptability of these types of resort images is changing, this goes back to knowing your target markets and planning content that is culturally appropriate.
5. Search Engine Optimization
"Build it and they will come…" is not true with hotels and their websites. You have your beautifully designed and content-rich website, but how do you get visitors to your site? This is where a well thought out and diligent multilingual SEO strategy comes into play. Search engines love sites that are dynamic and so do your guests. Search engine spiders regularly crawl web pages for changes in content and those with good content rank higher in the results. This means the chance of getting more visitors to your website increases as well. You may want to consider having your content optimized to include relevant keywords for the target market in the meta data and also in the content of the pages themselves. A translation company with SEO experience can help you do this.
It is equally important to present fresh information about your hotel, services or packages every time a guest returns to your site. Here are some content suggestions to keep your hotel site dynamic and search engine friendly:
Seasonal offers: Seasonal offers around a holiday or cultural tradition are a simple way to update your content… and who doesn't love a deal?
Press releases: Newsworthy press releases may include special awards received, new services or facilities, seasonal F&B promotions, renovations or refurbishments, new hotel openings.
Blog: Your hotel blog could include tips for travelers, local attractions, entertainment and events, hospitality industry news, and information on local traditions or practices.
Testimonials or guest reviews: If the target market allows it, testimonials and user generated content (UGC) are a great way to add new content to the site. User/guest reviews are seen as more credible as they are posted normally uncensored by the hotel guests themselves, whereas a testimonial is usually chosen by the hotel and portrays the hotel in only a positive light. Both can heavily influence a visitor's decision on booking with your hotel. User generated reviews can be risky though as you may get a review that is less than favorable. However it does allow you to publicly address and resolve an issue which may gain you points in the consumers' eyes.
Local partnerships: If you are partnering with a local company, you may want to showcase any special offers or discounts they may be offering your hotel guests. This may include partnerships with airlines, tour groups, rental car companies and other entertainment venues.
6. Quality Assurance
There is an entire science to website testing. It is critical that a website for food or hospitality has a contained staging environment before content goes live. With qualified, native speaking testers from the specific locales, your language translation services agency can assure that all incorrect display issues are detected ahead of time.
Summary
Hotel website translation is vital to reaching your global guests. If a website is available in multiple languages, your global guests will be able to easily navigate your content comfortably in their own language and you will have a higher chance of them booking with you.