News: Microsoft Launches Dubai Font
On April 30th, the launch of "Dubai Font" was announced by the Dubai government. It is the first font developed by Microsoft for a city, and is available in 23 languages.
Dubai is the largest city in the United Arab Emirates (UAE) and strives to be a leader in technology and innovation, having their own font is another way to broaden their appeal.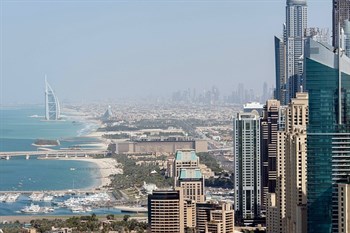 The font reflects Dubai's vision to "become a regional and global leader in innovation," as said by the Executive Council of Dubai, which is led by Dubai's Crown Prince Hamdan bin Mohammed al-Maktoum and manages the affairs of the city-state. The Executive Council secretary general, Abdulla al-Shaiban, told a news conference that this is the "first font to be developed by a city and to carry its name."
The Dubai Font was designed in collaboration between Dr. Nadine Chahine and global agency, Monotype. The goal of the font creation is to close the design gap between Arabic and Latin texts and to be a global medium for "self-expression."
The font was developed in both Arabic and Latin scripts and will be available to Office 365 users around the world. Government institutions in Dubai have been urged to use this font in all official communications.
To read more, please see: Microsoft Creates "Dubai Font Typeface" for the City.