Subtitle Your Videos Automatically Using YouTube's Artificial Intelligence
Videos are much more effective for global audiences when they are localized. However, localizing videos can be complicated as it requires you to extract the video's content in a written transcript. In this blog, we will discuss the easiest way to subtitle a video file with the correct timings using YouTube's artificial intelligence.
Automatic transcription is a function of YouTube's Video Manager. It captures the voice and converts it to text. The transcript YouTube generates will likely need some editing, but it does the majority of the work for you.
How it Works
To begin, upload a video to your YouTube channel and click Subtitle/CC from the options above the video. Select the video's language and you will be taken to a screen like this: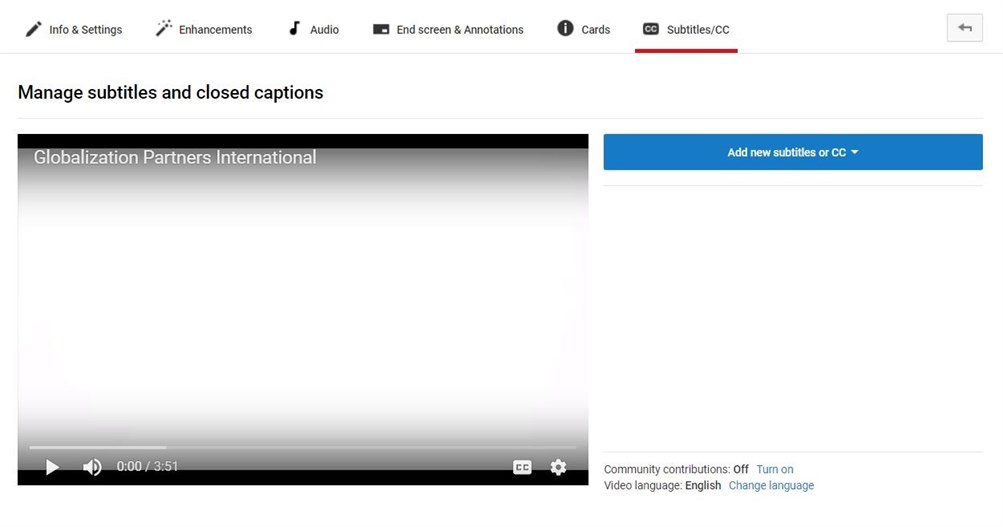 Click the Add new subtitles or CC button and you will have three options: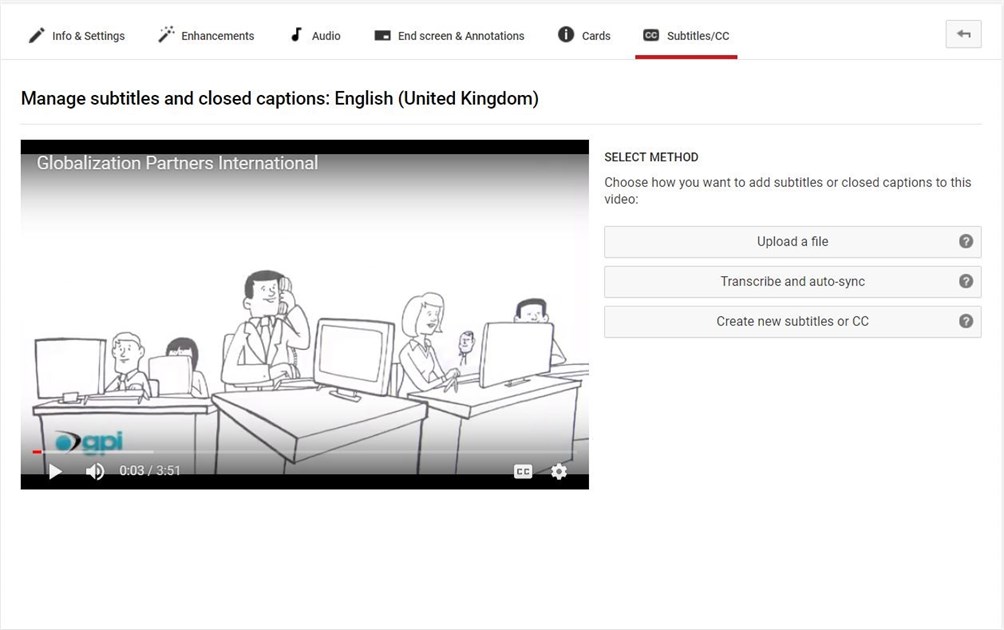 Upload a file: this allows you to upload a transcript in plain format without any timings or a subtitle file that you already have.
Transcribe and auto-sync: this option will transcribe your video with timings.
Create new subtitles or CC: use this if you want to create the subtitle file from scratch and put the timings in manually.
For this blog, we will focus on the Transcribe and auto-sync option. Selecting it will result in the following screen. In this example, English is the video language.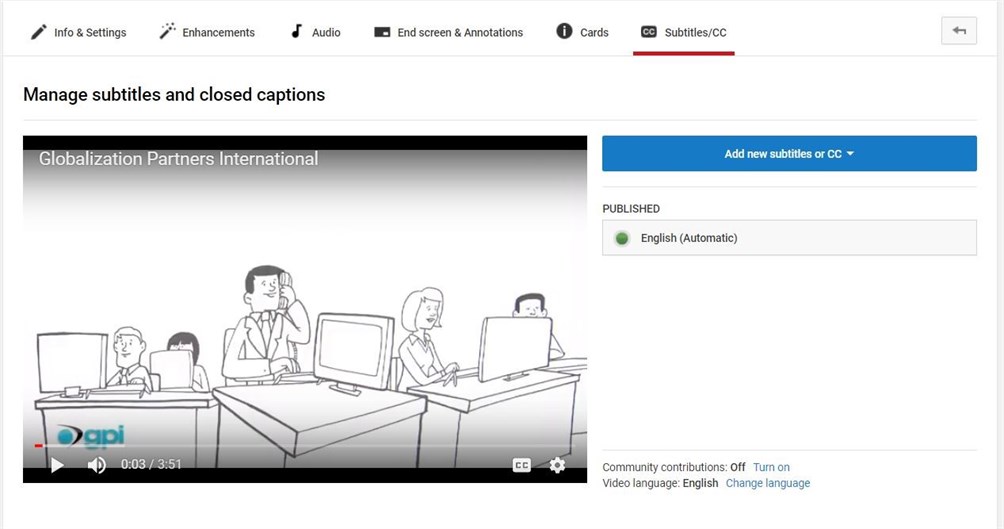 Click English (Automatic) to view the subtitles YouTube created.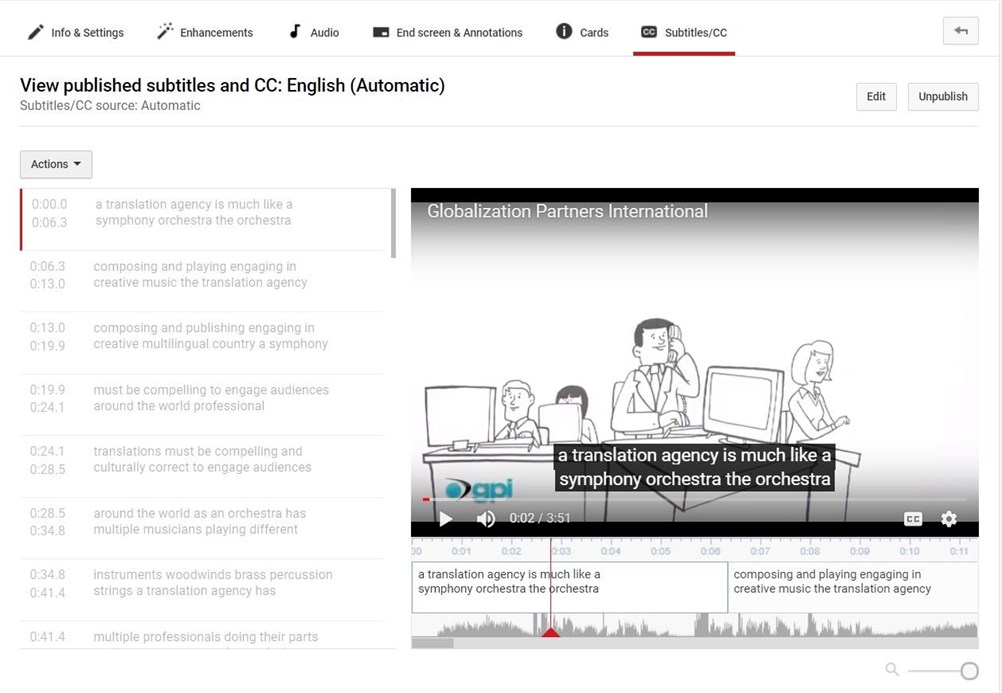 In the top right you have the option to Publish the subtitle once it is reviewed and ready or the option to Edit to make any changes to the text or the timings. In the screen below, you can see I changed the starting and ending time of the subtitle line by copying and pasting from one box to another and in the second image, you will see I changed the timings by just clicking and editing.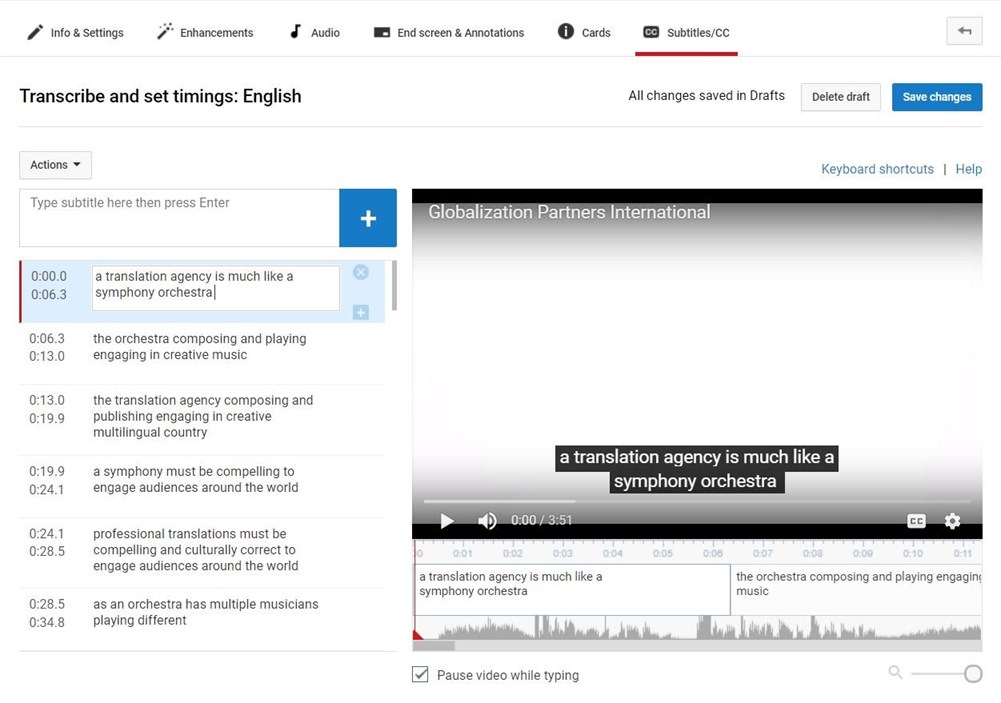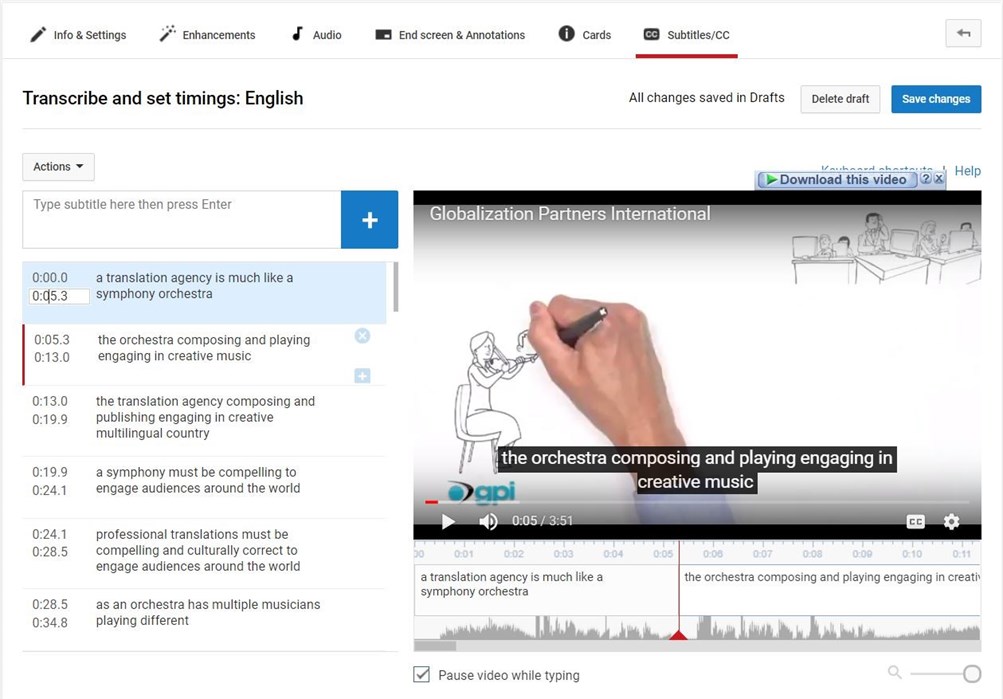 After you have finished editing the subtitles, you can download the file by clicking Actions and choosing your preferred format.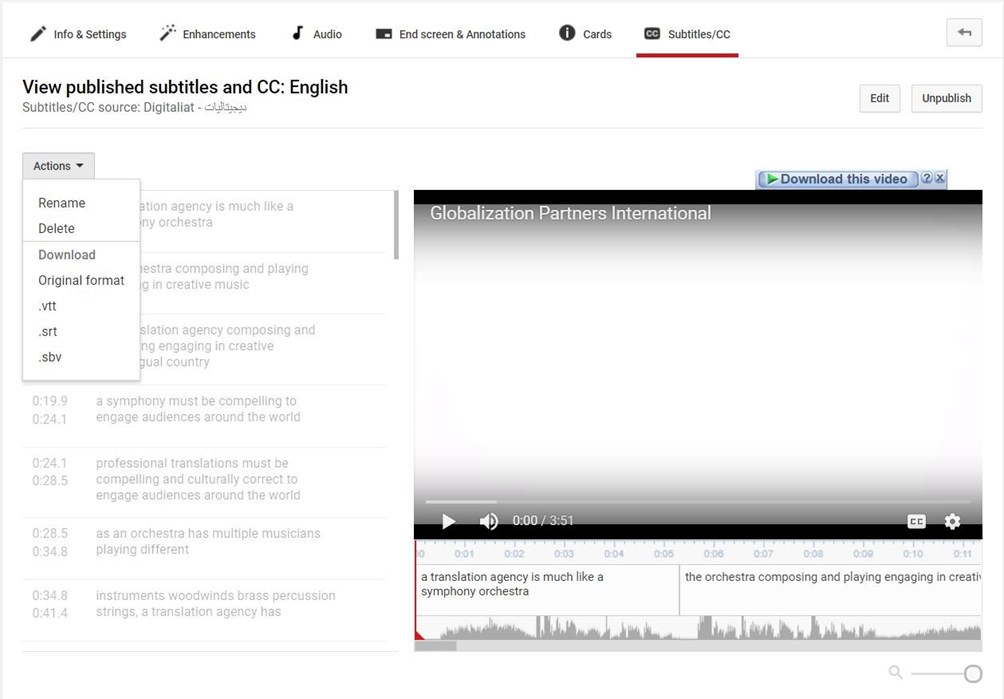 Now you have your video content transcribed into a subtitle file with timings and downloaded to your computer. This file can now be localized into any language and returned to you in the same format to be added to your video on YouTube as a subtitle or burned out to produce a localized version of the video.