GPI Translation Services Connector Now Tested and Verified by Sitecore
One of the key reasons Sitecore is a leading web content management system (WCMS) is the company's ongoing focus on innovation and advancements to provide an even better platform to their customers and partners. As part of that process, Sitecore created a Technology Alliance Program (TAP) for partners, which GPI has been a part of for more than five years.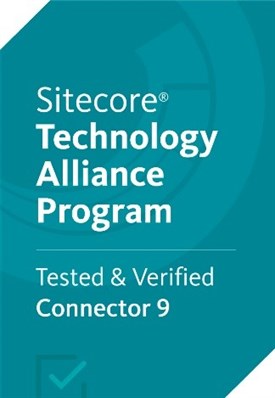 Recently, Sitecore launched the TAP Tested and Verified Connector Program. This program is part of Sitecore's commitment to excellence and dedication to providing good quality products and solutions for their users. Sitecore has requirements that a partner's product or solution must meet in order to be considered a TAP Tested and Verified Connector.
In an effort to continue offering a quality connector to customers, we submitted our Translation Services Connector for Sitecore to the TAP Tested and Verified Connector Program. Being a part of this program has been very productive for us, since we were able to improve our connector even more in terms of security and best practices for software development. Additionally, we took the opportunity to improve the connector across its robust feature set including the look and feel and the allowed configurations. One of the best improvements in terms of configuration is the option to specify if the connector should export related items when sending an item for translation.
As a result of the submission, we are happy to announce that GPI's Translation Services Connector for Sitecore is now tested and verified by Sitecore.
GPI has demonstrated adherence to best practices, which include security, logical use-case, application configuration, documentation, and support. Through representing a commitment to high quality standards, mutual customers and industry analysts can feel confident that Sitecore and GPI's partnership has produced a turnkey solution, which ultimately reduces implementation friction and improves overall experience.
https://www.sitecore.com/