Translating Menus for International Diners
In today's new normal, the renewed interest in gastronomy both for home-cooked meals and dining out is becoming a hot trend. Consequently, there is an increase of interest in translating various menus, cookbooks, food labels, cooking vlogs, online content such as food e-commerce sites, digital menus, social media content, including UGC posts promoting culinary experiences and recommendations.
Making a good first impression for any business is crucial. And for any restaurant's business, menus are usually the first thing your customers interact with when choosing a restaurant. They represent the initial experience of food enjoyment, helps carry your brand and influence how much money the customer will spend, what they will order, and what makes them crave for more.
In this blog, we will talk about the importance of quality menu translation, menu design and formatting, why the digital menu is a trend, and its contribution to your restaurant business.
Menus Translation for International Diners: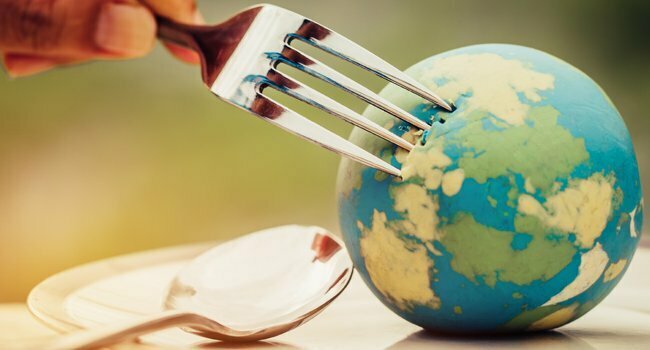 Compelling communication is the key and is the primary purpose of creating a menu. If you are in the restaurant business, it is a no-brainer that to get your menus translated into different languages so that your international customers can understand the dishes, specialties, and drinks that you offer.
Travelers who venture abroad know how frustrating it can be to eat in restaurants that do not offer their menus in languages other than their native language. And with the tourism industry being so competitive nowadays, any restaurant that does not meet customer expectations quickly faces customer dissatisfaction.
By providing your menus in various languages, you increase your chances of appealing to a broader group of people. This simple step conveys a desire to welcome and include everyone in your dining experience. Translating menus caters to a wide variety of diners in their own comfortable language. Taking this step will entice new customers, lead to referrals and encourage repeat business.
A professionally translated menu reflects your restaurant's image and helps establish your restaurant's reputation. It is also one way of showing your customers that you are committed to quality in all aspects of your business. It naturally creates a bond with a tourist who wants to experience different cuisine, unfamiliar flavors, and on top of that, to understand what exactly they are eating.
Menu Design and Formatting:
Although it may seem insignificant, menu formatting or desktop publishing is a vital component of any translation or localization project as it influences the perception of the quality of the restaurant and food. If your menus are formatted carefully, your customer's attention would be geared towards specific items in the menu, automatically leading to purchase and consumption.
Not every menu format/design works for every restaurant.  Many points must be considered when formatting/designing a menu, especially if your menus are available in different languages. Your localization partner plays an important role, as they can advise you not only on menu content but also the best review-friendly format so you and your chef can review the translation and provide your comments in the most effective and efficient manner.
A good example is the formatting of your menus in the Arabic language. As we all know, Arabic is one of several languages that is challenging to translate because it is spoken in over 22 countries and subject to many interpretations and preferences.  Also, written from right to left in a cursive style with an abjad alphabet, the language is rendered in a highly connected script and contains many words that have more than one pronunciation and meaning. This makes Arabic a highly complex language for non-Arabic readers, and handling any Arabic text by non-native speakers could result in many formatting issues such as corrupted text and incorrect alignment of words resulting in wrong or incomplete meaning.
The Future of Dining Is Digital: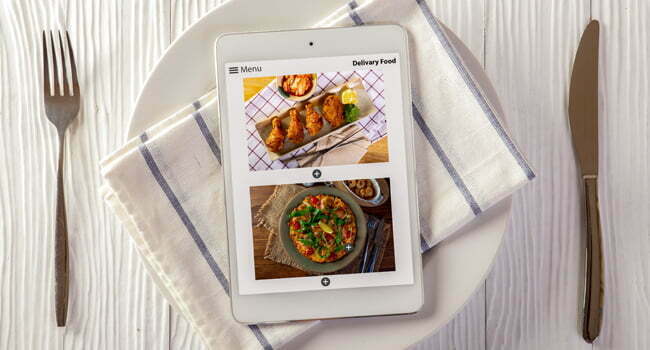 Conditions of doing business in the hospitality industry are changing rapidly with the new norm. And as we enter 2021, it is crucial to recognize how digital technology drives our society and its significant impact on consumer reactions and ordering habits.
Digital menu boards are spreading quickly, and you cannot underestimate the power of the internet today in the decision-making process. Contactless technology has increasingly become the standard for off-premise channels, mainly because most customers tend to order online or through third-party aggregators. And to keep up with technologically savvy consumers, many restaurants have started to offer digital menus and contactless payment solutions or tableside. The majority of restaurants now also provide QR codes, allowing customers visiting the restaurant to scan the codes with their smartphones to view menus and, in some cases, order as well.
Benefits of a Digital Menu That Can Catapult Revenue and Experience at Your Restaurant:
Digital menus make it quick and easy to update menu items, pricing, and other content with little effort in just a few minutes.
Visually impactful signage creates an appetite for menu items. You can easily feature new offerings and promotions by revising your menu content and highlighting special menu items, services, and deals.
A digital menu improves restaurant operations, increases sales, and creates positive customer experiences.
Digital menus pay for themselves in printing costs alone since you don't have to print new menus or promotional material regularly; you save on a huge recurring cost.
Digital menus give you better control over what you want to highlight on your menu, which indirectly influences the choices of a customer's order.
Digital displays create a more memorable experience by keeping your guests entertained with dynamic content and videos. These on-brand experiences can help cement guest loyalty.
According to a survey conducted by Square in collaboration with Wakefield Research, restaurateurs are looking for ways to use technology to connect those things together while keeping the kitchen at the heart of everything they do. Based on the survey findings they did to 500 operators, ninety-one percent of restaurants said they would continue offering contactless tech this year. And as a result, restaurateurs are looking for ways to use technology to connect those things together while keeping the kitchen at the heart of everything they do.
Translation, Food, and Culture Should Go Hand In Hand:
Food is the gateway into all cultures and the best way to bring people from different backgrounds together. Translations have many things in common with the culinary arts and cuisine. Yet, despite the need to translate food-related content correctly, sometimes restaurants take shortcuts when translating menus.
Watch this video to understand the importance of a quality translation.
Laughable menu translations can be the result of restaurant managers, chefs, and even marketing staff (with limited language skills) making mistakes by using machine translation or getting someone who is unfamiliar with culinary terms. And this problem can be further complicated by the fact that many people translating menus may not be translators at all.
While instant menu translation apps are on the rise, they are by no means a substitute for a professional human translation. A quality professional translation performed by a human translator with knowledge of culinary terminology will ensure that you avoid simple mistakes and advance your restaurant's reputation.
They work on your brand's content meticulously to capture the original meaning, mold cultural nuance into something that will please, enchant, and delight international diners.
Quality is the foremost criterion for evaluation. Hence, it is fundamentally essential to select a translation partner who is an expert (which utilizes translation memory and humans) in the language and locale and a complete understanding of the cultural nuances, subject matter, formatting, to effectively and appropriately deliver intended messages. The experience and the expertise of the translators make a translation agency distinct from others.
Summary:
In conclusion, a good menu translation should stay true to the original version and be easy to understand in the target language. Dishes may be just ingredients, but sometimes words have a double meaning and can result in a lot of confusion in the dish names and could end up having catastrophic consequences for your diner's experience and the company's reputation.
Communication with customers is extremely important and therefore quality translations of menus are crucial. If communications in the form of professionally translated menus are conducted correctly, they can be the best advertising to attract new customers to your business helping you increase visibility, improve your image, and gain more diners. On the other hand, an inappropriate attitude towards the importance of correct menu translation can decrease the quality offering of a restaurant and the resulting impact on its reputation.

References:
Culinary Arts Academy Switzerland