Website Translation into Tagalog: 5 Things to Consider
According to statistics, there were 76 million internet users in the Philippines as of January 2022. That's 68% of its entire population. For 6 years now, this country holds the title: "the social media capital of the world" because internet users in the Philippines are always online for about 4 hours per day! No wonder the world's tech billionaire Elon Musk has set his eye on entering the Philippines internet market. Is your business seeing this excellent opportunity as well? Do you think tapping into the Tagalog-speaking market is a good idea? We could not agree more. But first, let me tell you some tips about website translation into Tagalog.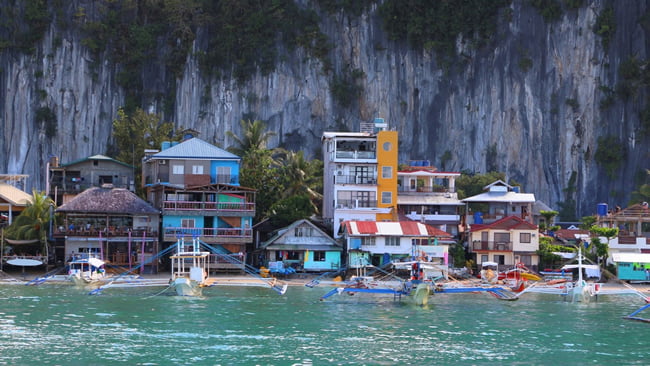 Why Translate Your Website into Tagalog?
Truth be told, 95% of Filipinos speak English. The Philippines is the third largest English-speaking country in the world. So why even bother to translate your website into Tagalog? The bold answer is eventually your competitors will. So will you lead or follow?
Filipinos are patriotic, their golden rule says: "While people preserve its language; it preserves the marks of liberty." For them, Tagalog is more than just a language, it means freedom. So whenever they have the opportunity to speak, read, and transact in their language, it is a conscious decision. 
For example, if there are two equivalent products to choose from, but your website has the option to convey the message in Tagalog, then Filipinos will likely engage more in your business. This means that you exerted an effort to try and talk to their hearts – not just their English-educated mind. Keep in mind that having a bad or out-of-context Tagalog website could insult those you are trying to reach. So if you decide to translate your website into Tagalog it requires commitment: either translate it properly or do not do it all.
5 Things to Consider for Website Translation into Tagalog
1. Multilingual CMS and workflow
Before jumping into anything, ensure that your website content management system (CMS) supports multiple language interfaces. This will help you maintain consistency across all your content within one platform. No matter how easy it may seem in the beginning, do not be tempted to build your Tagalog website in a separate CMS. WordPress, Sitecore, and Contentful are some examples of popular multilingual CMS available in the market. If you are still unsure where to look and how to ascertain this, your Language Service Provider (LSP) should be able to point you in the right direction.
Another crucial thing to consider is the translation workflow. Gone are the days when content ready for translation is manually extracted from the website using documents & tables. As content grows, file coordination should not be a burden in the long run. Consider using a bespoke translation connector to have a seamless interface between your website and your translation provider. Make no mistake, this connector is not an AI or machine translation plugin.
2. Tagalog keywords research/SEO localization
The idea of investing in another language (or market) for your website is to expand your reach, visibility, and profitability. Therefore, if your English website is not producing the result that you expect, then consider optimizing it first before embarking on translation.
SEO localization & copywriting for Tagalog websites can focus on the main search engine, Google. Although Bing, Yahoo!, and Ecosia share a minor portion of 6% combined, Google search dominates at 94%. There are SEO tools available in the market such as Semrush, Ahrefs, and Google Keyword Planner – a good SEO agency will not narrow its keywords research using just one tool. And because Filipinos are projected to spend $12 billion online by 2025, investing in SEO localization for your Tagalog website is a must.
3. Tricky Tagalog words
How would you know if your Tagalog language service provider works with native speakers and not a machine translator? A page or two of sample translations can help to evaluate their quality, however, Tagalog consistency is very tricky. There are 8 major provinces in the Philippines where Tagalog is spoken. For example, the Tagalog word for "ant" in Batangas dialect is "guyam" however "langgam" is widely used and accepted. Native translators would know that "langgam" is in fact, just a type of "guyam" or small ants. However, machine translation would not even have a term for "guyam". 
There are also a lot of homonyms in the Tagalog dictionary that can only be translated properly through context. For example, "I love you" in Tagalog is "mahal kita," while "this is expensive" is "ito ay mahal".
Indeed, the words love and expensive are both "mahal" in Tagalog. Don't laugh, love can be really expensive so pay attention to the Tagalog context.
4. Cultural consideration
As you have already learned, the Tagalog language is beyond just spoken and written words. The people who speak Tagalog have high respect for their elders so translating "you are my father" should be "kayo ang aking ama" instead of "ikaw ang aking ama" – elders should be addressed politely with the plural "you".
How about the use of gender? Translating pronouns such as "he" and "she" are both "siya" in Tagalog. It may sound easier, however, "he or she" in a sentence shouldn't be translated word-for-word as "siya o siya" but rather, the subjects' names should be used instead of pronouns.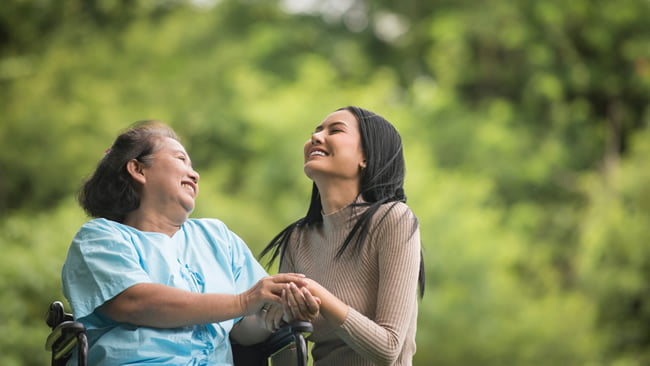 5. Filipino vs. Tagalog
While Tagalog is the oldest language in the Philippines (way before the Spanish colonization), there are other dominant dialects spoken within the country. To narrow down the official languages into two, English and all languages combined in the Philippines including Tagalog, the Filipino term was made official in 1987. However, this does not mean Tagalog in itself. This is a neutral (or rather political) approach to collectively represent the Philippines' languages and dialects in one term. Of course, your native Tagalog translators would know this.
For example, the Cebuano dialect also falls under Filipino yet is so different that Tagalog speakers do not understand it. However, because Tagalog and English are officially used in the education system, Filipinos can still communicate and understand each other despite having many dialects. 
Conclusion
Just imagine what will happen when the social media capital of the world, the Philippines, decides to favor Tagalog websites over English? Filipinos are practically residents of the internet (spending 4 hours of their time daily) and are projected to spend $12 billion online by 2025. If your business is still contemplating the why's of website translation into Tagalog rather than when, then be prepared to bear the risk of opportunity lost. 
Should you choose to embark on this feat, remember these 5 things: Multilingual CMS and workflow, Tagalog keywords research/SEO localization, tricky Tagalog words, cultural consideration, and Filipino vs. Tagalog.
Globalization Partners International has teams of professional linguists, multilingual SEO experts, and creative desktop publishers ready to work with you as you expand your business.
References: