Six Tips for Optimizing a Hotel Website for Global Visitors
If your hotel welcomes global visitors, optimizing your website for their native languages will help boost traffic to your hotel website and attract more guests from all over the world. Below are six hotel website optimization tips for global visitors.
1. Decide Which Languages to Translate your Hotel Website into
A good place to start is your top feeder markets. Where are most of your guests coming from? Which cities have direct international flights to your hotel location? Your website analytics platform will also help you see which markets generate the most traffic. By considering all these factors, you can determine the best languages to translate your website into. Remember that the more languages you want to target, the more work and cost involved, and some languages might be more challenging than others to support. So, always consider the value of offering a particular language before deciding.
2. Plan to Localize
Whether you are designing a new hotel website or updating an existing one, factoring in website localization from the start will save you time and money in the long run. Even if your target market is currently small, it may not be in the future. A good localization strategy will give you an actionable plan for future expansion.
Internationalize your Site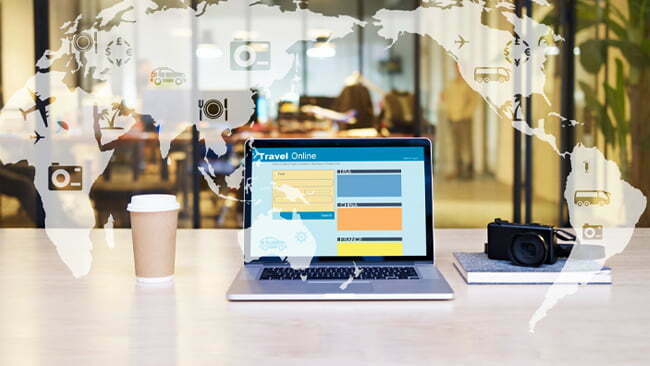 A key factor in producing a multilingual website is to review its data entry points. Languages vary in how they format information like dates, addresses, phone numbers, etc., so if your website only functions when this data is entered in one specific format, users may experience errors when they enter data in the format of their language. Review your site to see if this issue exists and remove that formatting dependency.
What to Localize
Not all pages may need to be localized in all languages. For example, if your hotel has brands in different regions, each region may have a different subset of languages that are ideal.
When it comes to content, remember that localization is much more than changing the words on your site. You will need to consider the cultural nuances of each market, such as religion, humor, traditions, economy, symbols, units such as currency, units of measure, and even colors.
In some countries, telephone numbers are laid out differently – this is important to remember if you want your target audience to be able to call you directly. Creating a style guide or glossary for each language will ensure the wording on site (and in other media) will stay consistent with your brand's tone and voice. This will also save time on future language projects.
How to Localize
If your website has a content management system (CMS), you should check that it supports multiple languages. How will content be exported for translation, and how will translated content be imported back into the CMS? How will you manage updates in the future? Your language service provider (LSP) should be able to guide you and establish the most efficient process to facilitate managing a multilingual website.
3. Images and Videos
Do your images and videos reflect the audience you are trying to attract? Some website CMS systems allow you to geo-target specific content to different markets. This is a great way to customize visuals for each language instead of keeping the same content for guests with different cultural orientations.
For video content, there are easy ways to make these more accessible to your target markets. These include:
Subtitles
Subtitles are a good option if you have a limited budget. Your target audience can read the video content at the bottom of the screen in their native language, which can also be checked for relevant cultural references.
Dubbing
Dubbing is the process of overlaying the original voices with your target language. While this is a more expensive way of localizing your videos, it provides a better user experience for the viewer as it removes any confusion or distractions.
Voiceovers
This option works well for hotels with videos where fewer people are talking – for example, content highlighting your hotel's landscape imagery or grounds.
Each video translation method has pros and cons, so to help you decide, it is essential to review how much budget you have, the quality of video localization you want to achieve, and the time to market. Whichever option you choose, offering your video content in new languages will help you reach a wider audience and capture the attention of new guests.
4. Be Aware of your Design Layout
Think about how your website design will look in your target languages. Languages such as French, German, and Russian, can take up more space on a website than English – this is called text expansion. The opposite of this is text contraction, where languages such as Danish, Swedish, and some Asian languages take up less space than English. Both text expansion and text contraction can break your navigation and any custom content blocks on your site. Also, if you translate your site into Arabic, remember that the text alignment will display from right to left.
So when it comes to your site design, you should prepare your English content with translation in mind. For example, using enough white space so your text is less crowded, creating tables rather than text boxes, and adding wider table columns that can accommodate expanding text.
Your website team will need to consider all these factors by either installing a multilingual plugin or redesigning the required page elements.
5. Search Engine Optimization (SEO Strategy)
Search Engine Optimization (SEO) is one of the most important factors to consider when optimizing your hotel website for global visitors. The higher your site ranks on search engines, the more visits, and conversions you will attract. However, if your English keywords do not work in another language, then only a few people will discover your translated website content, and you could miss out on valuable bookings. Also, consider that there may already be differences between US and UK English keywords and spellings, which could have an impact.
On top of finding the right keywords, your SEO strategy should include identifying which search engine is popular in your target market. Not all markets use Google – for example, China uses Baidu and Russia uses Yandex. Each search engine has a unique algorithm that determines the quality and retrieves specific information stored within a data structure, so ensure that you optimize your hotel website based on your target audience's most used search engine.
6. Make Sure your Hotel Booking Engine is Ready
On top of translating and localizing your hotel website, can your hotel booking engine handle different payment systems? Online payment is mainly made via debit or credit card in the US and the UK, and the same applies to many other countries. However, the Netherlands like to use an e-commerce payment system called iDEAL for their transactions, and China uses the social platform WeChat. So, find out which payment systems are best suited for your hotel website.
Other factors to consider are your sales terms and conditions, invoicing requirements, and VAT rates for each market. Speak with your finance and legal departments to ensure you have the proper customs, laws, and regulations in place.
Summary
There are many elements to consider when optimizing your hotel website for global visitors, but the six hotel website optimization tips above are among the most valuable. It takes a lot of planning to set up, so ensure you have the right team in place to help execute these key points. Your LSP should be able to guide you in achieving all the necessary requirements to support a multilingual site in the most cost and time-efficient manner. The LSP should have a planning discussion you're your team before any work is done and develop a strategy based on a review of your website and goals. The result should be a workflow that addresses all the above factors. If correctly executed and considering all the elements, your website KPIs will improve significantly, helping to elevate your hotel brand into new and emerging markets.