Russian Menu Translation: Does Your Restaurant Need Russian Menus
Being a native Russian speaker as well as a former hospitality marketer, I have come across many scenarios when Russian guests required a translated restaurant menu. According to recent statistics, only 16% of the Russian population speaks or understands English in various forms, whether it is reading or a conversation with a foreigner.
In this blog, I would like to share some tips on how and why translating menus for Russian audiences could be beneficial for business and client retention.
Importance of Translating Restaurant Menu into Russian Language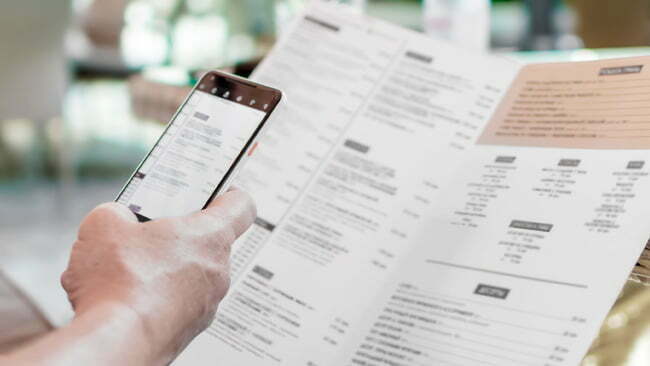 Restaurants in big cities entice a diverse customer base, so having menus available in only one language is often a hindrance to the diner. If your restaurant is in a destination spot, you should research the demographics of the visiting tourists and consider offering your menus in their language. This is a great way to make your business more attractive to tourists and increase revenue.
I strongly believe that the translation of menus can attract a greater clientele. Russian people usually plan their holidays, and many of them do it through a travel agency, which can advise how a restaurant is adapted to their patrons. If the restaurant provides a Russian menu, it will automatically draw attention and curiosity – this increases the probability of guests choosing a restaurant where they understand what they will be offered. This might even lead to recommendations to their friends to try your restaurant.
Tips for Translating a Restaurant Menu into Russian
One of the most important points to consider when translating a menu, is that it must be targeted properly to the specific culture, so the guests understand that it is culturally adapted to their needs, including the translation of intolerances and allergies.
The names of the dishes should be carefully translated, especially traditional or regional delicacies – sometimes it is even practical not to translate those names as it could lead to mistakes or misunderstandings. Include transcreation or copywriting if needed!
Formatting and designing of the menu, if required, is a step not to miss, as not every format will work for a restaurant. It's important to choose a style that reflects the business's concept and appeals to the customers. When customers look at a menu, their eyes are drawn to specific places on it, so this is where you want to put the most popular menu items with the highest profit margins, like entrees and appetizers. Adding images to a menu can increase the appeal and let your customers know what to expect by giving them an idea of how the dishes look like when served.
And of course, the most vital aspect is to make sure the menu is translated by a professional translator who is a native Russian speaker with expertise in the culinary or hospitality field. Only such a professional will be aware of cultural differences and how best to adapt the message in Russian.
Conclusion
Professionally translating restaurant menus is key to creating international traction, also it does tremendous justice to the people behind the scenes, the kitchen staff, who work hard to make sure the dishes bring customers joy.
Source: