Multilingual Websites Could Benefit Small Businesses like UAE Art Galleries
I recently attend the ARTE April edition at Times Square (www.arte.ae) which is Dubai's Arts & Crafts forum and thoroughly enjoyed my morning of browsing through such talented artists and crafts peoples' work. Without a doubt I shopped a little, but mostly collected cards and contacts for possible future purchases. I also like to do some personal research on the local products to see each artist's work as most told me that not all their pieces and products were on display at the show.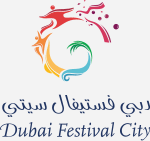 After returning home that evening I jumped online only to find that most of their websites were not functioning or 'under construction?' They all had incredible passion about their small businesses and for some, part time hobbies, however sometimes I wonder whether they are missing out on many opportunities by not holding their own personal showings, 24/7 via the internet. It is well known that a higher percentage of purchases are being made each year in every country and in many different languages through the internet. Business owners/artists should build their businesses/galleries online as well as on the street.  I enjoyed walking the show but was really browsing in anticipation of go back to my flat and researching and browsing more to finalize my purchase decisions.
For such a small investment these business owners/artists could provide endless knowledge on their art and marketing materials to potential consumers (aficionados) whom, (like me), will use their website to contact them again, spread the word about the artist by sharing (virtually and in person) with my friends, and possibly make a purchase.
A website is an essential tool, but it needs to be in the right languages and be found.
If you already own a website, then it is vital that it is found on the internet in the language of your customers.  For a UAE artist/gallery, having an Arabic website, English and even Chinese, Russian and Hindi website could be a wise investment.  Also, you need to optimize your website for the search engines in each of these languages using search engine optimization techniques.

First steps
All this may seem daunting for an artist or gallery with minimal budgets and time, however it does not have to be. The very first step is taking the time to get to know what your consumers need to know about your product (colors, size, make, models, raw materials, etc). Take some time to write down a little background and profile on yourself and how it all started, and of course some contact details. It is always very effective to have images of your products or events where they have been used or purchased, along with any accolades or awards you have gained throughout the years. With this information and some good imagery you have the start of your website structure. This would go something like this on the top panel across the home page to your website:

Your website can then easily be navigated by the 'surfer'/ 'reader' – potential consumer and hopefully entice a sale!
As the owner and creator of the website, you can easily update and monitor website traffic and maintain the data you want featured on the site. You do this through a Web Content Management System. There are many out there, ranging from off-the-shelf solutions to custom made systems. What you need is a basic, reliable system that enables you to easily author, store and update content for your site and product catalog.
What is CMS?
A content management system (CMS) is a collection of procedures or a web solution used to manage workflow in a collaborative environment. Most CMSs are web solutions designed to help develop and maintain shared information, usually for websites but also for document and content control. Most current CMSs work with content in XML format, separating content from format (design elements), allowing numerous output combinations with less work.