Speaking the Languages of Online Marketing in UAE
Why bilingual online marketing in the UAE Market?
Doing online business in the United Arab Emirates (UAE) may not be effective if it is limited to one language or one culture. Your first step in Dubai, Abu Dhabi or the UAE online-market should always be to provide bilingual website content that covers the two main languages of this dynamic market; your content must be in the "Arabic language and English Language". To effectively create this language combination you must be aware of priorities in both cultures in order to create the bilingual and bicultural message or image you need to deliver.
Most Arabic online users or Arabic residents in the UAE are bilingual; they are able to read both the Arabic language and the English language. This means that you'll have to "think like them" and "speak their languages" to ensure that your marketing message serves their goals and your goals.
The Arabic language is closely intertwined with Arabic culture, roots and religion, while the English language is related to the global business markets, education and technology in the MENA region. The combination of both languages can be done effectively in different ways if you are using the right translation and localization agency. Many companies targeting UAE markets depend only on their Advertising agency's creativity or copywriting efforts, and they are missing a critical part of the process to "complete the circle." Localization should be part of this process to achieve suitable positioning in this rapidly growing market. Many companies still imagine that localization is just a "late stage", additional effort; this is why you find much of online marketing content is initially focused on English and eventually localized into Arabic.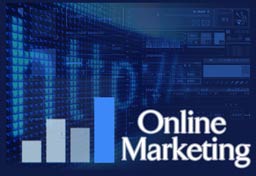 Multilingual Online Market in Dubai and UAE
At GPI, we have observed that the very cosmopolitan market in the UAE requires new marketing and advertising ideas. The online consumer community in the UAE is mixed between several nationalities and cultures. Because of this, it requires thought and effort to craft your message or product so that it will resonate with all the cultures and languages in this marketplace. Advertising agencies and online marketers based in Dubai have always used several languages to help the companies in the UAE. These languages include Arabic, English, Urdu, Hindi, Farsi, Russian, Chinese and others. This unusual combination of target languages requires professional translation and localization services as part of the overall marketing and advertising campaign.
Arabic and Social Media
Do not think of the Arabic language as the only native language of the MENA region or GCC; there are several other languages spoken as a "first language" in this area. Regardless of recent history and culture behavior, the Arabic language is still key to success in these markets.
With the major impact and booming growth of regional social media, Arabic digital marketing is bursting on the scene of this marketplace right now. Your marketing message or campaign must be shaped by current social ideas and the social language. It is very important to "get close" to your target audience in meaningful ways that they can relate to.
Branding and trending topics will always be speaking the native regional language in order to grab Arabic users' attention and to achieve major impact for your content and marketing. As an example, the Dubai Government selected Arabic names for their major companies and landmarks in order to firmly establish an Arabic identity and message. Examples include "Istithmar, Tamweel and Burj Khalifa". This makes the importance of non-English content very clear.
Search Engines Optimization in UAE
Dubai and Abu Dhabi make up a global online market, not only for local marketers but also for global online marketers all around the world who are interested in doing online marketing in the UAE. To help your online business with this market, you need to reach these global users by optimizing your multilingual SEO and SEM. To take this major step with your keywords, you always need to follow current trends and events in the local UAE market.
How SEO can help your online marketing in the UAE?
You do have the option to just spend a lot of money on online banners or use direct media or even offline advertising to guide a UAE audience to your website, without paying attention to  Search Engine Optimization or Marketing (SEO&SEM) in the Dubai online market.  This might help you to direct a lot of traffic to your website but you will face two problems:
Users will only increase during the early phase of your advertising campaign. Later on, traffic will start to slow down once the campaign has stopped. By then you will need to spend a lot of money again on new campaigns to keep your website traffic rate high in very competitive markets like Dubai or Abu Dhabi.
You will only target some users who use regular media or online portals in Dubai or Abu Dhabi. Your potential audience of online consumers will be limited to specific types of online or offline audiences in UAE.
That's why SEO is powerful: it will help you reach a wide range of audiences who are searching the Internet in the UAE or globally from other locales to find your type of products or services. You will not limit your potential consumers to only those who use traditional types of media. With SEO in Dubai and Abu Dhabi you will be able to reach not only people inside those markets but also people around the World Wide Web who interested in this market or are even partially involved. This is especially powerful for industries like tourism, shopping, events, conferences, hotels and real estate.
Choosing the right SEO services is more than having a local SEO partner who would offer you a lot of directory submission or XML sitemaps. SEO for the UAE market is more dependent on having the right keywords in your content. Since your content is multilingual you will need to learn that keyword integration in localized website and digital marketing is not about translation but it is more about multilingual SEO.
Pay Per Click (PPC) for search engines in Dubai, Abu Dhabi or other regions of the Middle East is a very sensitive case when it comes to selecting the right keywords related to the specific target market. Search Engine Marketing in the UAE with multilingual content is a different case from other regional markets that have as fewer languages than Dubai.
We encourage you read more about Arabic SEO and Localization or check our services Global SEO Services.