Localizing Text Layers in Photoshop
Complex bitmapped graphics are common to many critical translation projects, whether they be document translation, website translation or software translation. Such graphics often require editable text for captions and "callouts" to complete the illustration. Many localization projects have bitmapped graphics which require localization of text in Adobe Photoshop files.
Graphics localization, especially with Photoshop, is a critical component in multilingual desktop publishing services from any reputable translation services agency. This blog will share a few guidelines for managing and preparing Photoshop files for translation projects.

Challenges with lost graphics in original format
Text labels, call outs and captions are a critical ingredient in the development of graphics. Graphics such as flowcharts and diagrams may have been obtained from a variety of sources within an organization or from legacy documents.
Over time, it is not uncommon for the original source files in "native" format to be misplaced or impossible to find. Graphic files may have been converted to .JPG or .PNG format and simply inserted into the document. A common challenge in graphics localization is the client's inability to locate the original source artwork in Photoshop .PSD format, which has editable text.
This causes problems in the localization process, as the existing graphic cannot be edited. The original source graphic, which had editable text layers, is needed in order for your translation services agency to produce time and cost-effective graphic localization projects.
When it comes to localizing your publication, software or website, Provision the text layers in the original graphic file format will increase cost savings and time required. For example, in order to localize a .GIF or .JPG file, the original Adobe Photoshop (.PSD) source file is needed along with overall style guides that were used to create the original graphic:
color information
preferred fonts
design specifications
export or save settings
Preparing Photoshop files for graphic localization
The steps required to prepare Photoshop files are actually very simple:
Add a text layer for each string.
Use the Text tool and type the string.
Choose a font (work with simple fonts: Arial, Tahoma or Verdana).
Repeat these steps for additional text strings.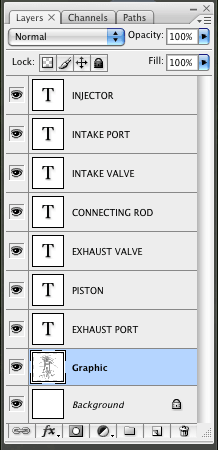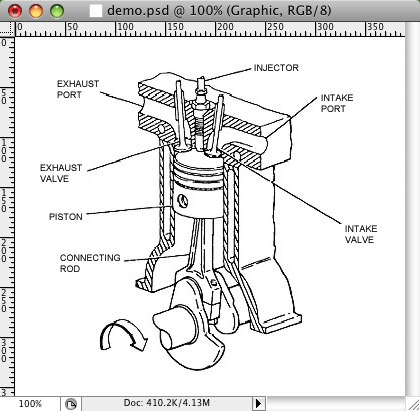 Note:
If you have long lines of text it is better to use a text frame. If you have a lot of text layers, you can use folders to organize and group the content.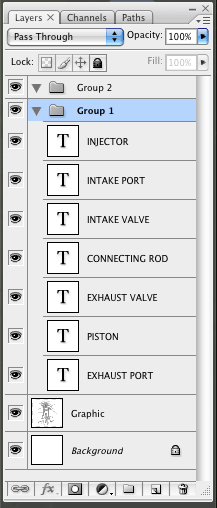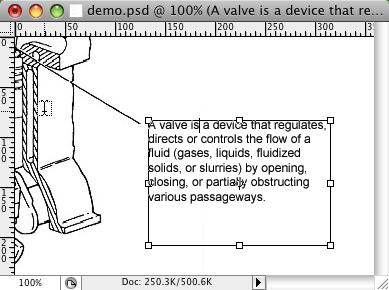 Tips for a for successful graphics localization with Photoshop files
Leave enough space around the graphic to add the text.
Allow enough space around the text strings for text expansion after translation: many languages will increase character count and text length by up to 35% more than English. This is especially true with Dutch and German.
Work with one layer per string.
Avoid the use of tabs to separate words.
Avoid the use of hard returns within a paragraph to force line breaks.
Try to avoid use "fancy" fonts, especially if you are working with small graphics. Such fonts are difficult to read or are not available for all languages.
When submitting Photoshop files to your language services vendor, include the fonts and any design specifications which were used to create the original graphics.
With these simple guidelines, you will be able to supply your translation agency with the complete bitmapped graphical assets necessary to accomplish graphic localization swiftly and economically.
One final tip: for some simple bitmapped diagrams, you may be able to use numbers to indicate different product components, and have a keyed, numbered table or list immediately under the illustration. This enables your translation services agency to localize text which describes a graphic, without having to access text layers at all!
The importance of Photoshop to translation projects
Desktop publishing projects frequently have graphic assets, including bitmapped photo images, which include text which must be localized. Photoshop is the most popular software for manipulating complex, bitmapped graphics.
Photoshop files are capable of storing several types of information, including text layers. Text in Photoshop files frequently needs to be translated and localized for document translation projects. Text layers in graphics editable with Photoshop may be found in document assets like:
Maps
Diagrams
Hotel venue diagrams
Logos in marketing materials
GPI desktop publishing specialists can manipulate logos and text layers in your Photoshop files to achieve optimal results in document translation projects. Our staff has intense expertise in working with embedded fonts, text paths and other complex issues related to Photoshop files.