Website Translation: Google's New Markup for Multilingual Websites
Google now supports a new type of markup for multilingual website content. This new markup should improve the following two scenarios: (a) multiregional websites which essentially use the same content, (example: web pages in English for the USA, Canada and the UK which differ in price) and (b) multiregional websites which use completely translated content, or substantially different monolingual content targeting different locales.
An example of the second scenario could be a product webpage in German, English and French.  At the time of the new feature release, Google said in its blog: "For example, you could use this if you have the same product page in German, but want to target it separately to users searching on the Google properties for Germany, Austria, and Switzerland."
As a full service language translation services agency, GPI always makes an extra effort to keep customers and multilingual website users in general informed of any important trends that can affect website indexing and multilingual SEO. Changing search priorities from Google and other key search engines can strongly affect the results you may achieve with your websites in many markets. This blog attempts to cover the most significant factors associated with Google's new markup for multilingual content and how they can affect your future website translation projects.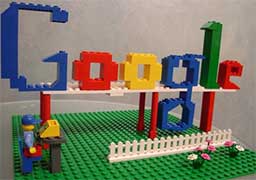 Overview of Google markup for multilingual content
Google initially announced the release of "new markup for multilingual content" on Google's webmaster blog. For multilingual SEO and website development, this improvement from Google will help webmasters to solve some of the basic problems associated with multilingual websites targeting different locales.
Last year Google launched support for explicit annotations for web pages rendering the same website content with different language versions. Today Google is going further with their new markup for multilingual content to handle two scenarios:
International websites using the same language content for different regions. For example some websites provides the same content for different countries like USA, UK, Canada, South Africa who use the same language like English.
Multi-regional websites with content translated. Example: a product webpage in German, English and French.
Language and location alternative URL
Google now provides language specific syntax: rel="alternate" hreflang link element. This link includes three attributes to specify the language, the country, and URLs of equivalent content.  After you have included these attributes in your web page, Google will be able to consolidate the right signals for the page, and include it into the appropriate SERPs.
Similar content with the same language
Web pages that have the same content in the same language for different countries (locales) may use the rel="canonical" link element to indicated the preferred content for each locale. Google will use this information to show this version of the content on SERPs for the users in the country indicated by this command.
Some typical examples are shown below:
https://es-es.domain.com/ – the version for users in Spain, in Spanish
<link rel="alternate" hreflang="es-ES" href="https://es-es. domain.com/" />
https://es-mx.domain.com/ – the version for users in Mexico, in Spanish
<link rel="alternate" hreflang="es-MX" href="https://es-mx. domain.com/" />
Please remember that you will always need to include the language while the region is optional and the codes are to be used on per-URL basis. This means you can use this command on specific URLs, and you are not restricted to the home page.
Despite the new powers described above, Google's new markup for multilingual content also produces new worries and potential new solutions for international SEOs.
Global SEO and Multilingual Websites
Google's new markup will impact two major areas of your website. These are very important issues that Internet marketers should be aware of.
Duplicated Content
Duplicated content is a common problem with global SEO when you use the same language for different countries. International companies and global marketers must sometimes target different countries with some content duplicated on different local websites.
Search engines do not like duplicate content spread across multiple domains.  There is a high chance that all your sites might get penalized for duplicate content and even possibly be completely removed from Google's index. Google will ignore your duplicated content which means you will lose your rank on Google results.
I believe this will be a critical situation for any company or marketer. Proper use of the rel="canonical" link element can help alleviate this problem.
Inappropriate geo-location
If you are working on content for several countries, you will face the challenge of showing the right content to your targeted users. For instance, if you have services or products for several countries in English you will always need to show the right content or offers or prices to the person in the country you target; you wouldn't want your USA prices page to appear for UK users. This means you could lose a part of your online sales if the user landed the wrong version of your website in the correct language.
Top tips for global websites
There are important factors you will need to consider when you create a multilingual website for different regions in order to get best results from search engines:
Professional Website Localization
Professional website localization involves translating and localizing your website content and layout into a target language for a specific country or region, ensuring all content (text and graphics) is translated in an accurate and culturally correct manner. This is an essential step to get the best results and also to successfully compete with the native companies in the markets you target.
Local domain name
Using local domain names is one of the highest recommended options for international website customization. Example: use www.domain.ru for the Russian version of your website.
Correctly geo-locating your website
Make sure that you follow the best practices when you localize your website for a specific country or locale while you create your website structure, web management content specifications and SEO strategy.
Local keywords research
You will need to include local keywords research in order to have good visibility for your targeted locale-based users. Keyword translation should include local keywords along with SEO copywriting when appropriate.
Content development for the local market
You should focus your content strategy on creating country-specific content. It is very important to create content that follows the local trends in your market and also target the users' interests.
Social Media Localization
You will need to optimize your website with local social media (SMO) in order to increase engagement with your local users. This process includes implementation of the social media share buttons that are commonly used in your intended local market in order to guarantee traffic from the local social networks.
SEO rewards are worth the effort
Focusing on these top factors in multilingual SEO, over time you will achieve measureable success. Although you will probably not reach your goals "over night," effective SEO will have a demonstrable effect on your website visits and revenues. This is multiplied by the number of target language websites you may have, with which your translation company can provide assistance. With the world as your market, you want to ensure that your website content is attracting all potential customers in the language they can best understand.
You may gain further insights into SEO and related topics by reviewing over some previous blogs written by GPI: