Website Translation and Localization Strategies: featured subjects in book from Nitish Singh
For those of you who are facing any website translation projects in 2012 and are interested in learning about success stories and best practices for translating websites there is a new book on topic by Nitish Singh, PhD. which we highly recommend. Professor Singh's new book is entitled "Localization Strategies for Global E-Business" and can be purchased for $75.00 from Cambridge University Press.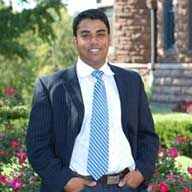 For those of you who have not heard of Professor Singh, Ph.D., he is an Assistant Professor of International Business at Boeing Institute of International Business at Saint Louis University. Prior to his joining the teaching staff at Saint Louis University, he was a Professor at California State University Chico where he headed the localization certification program there. His educational efforts in the field of localization have been supported by US Department of Education, CSU, Google, HP, IBM, Microsoft and other companies. You can learn more about Professor Singh by visiting his website Professor Nitish Singh.
GPI has collaborated over the years with Professor Singh on various projects and research reports including a series on website globalization and e-Business available for free download on GPI's website at Website Globalization and E-Business Series
GPI was thrilled to have been invited to contribute content for the new book which includes topics ranging from website translation and localization best practices to translation tools and use of web content management systems to deliver multilingual websites.
Chapters from the 347-page book include:
Global e-commerce opportunities and challenges
International e-business expansion and market entry strategies
Global online consumer segmentation
Web globalization strategies
Developing international websites: Internationalization
Effectively localizing international websites
Managing a web globalization value chain
Optimizing international websites
Assessing web globalization efforts
Strategic industry insights and emerging localization trends
Localization Strategies for Global E-Business
A brief about the book
Publication date: January 31, 2012
The acceleration of globalization and the growth of emerging economies present significant opportunities for business expansion. One of the quickest ways to achieve effective international expansion is by leveraging the web, which allows for technological connectivity of global markets and opportunities to compete on a global basis. To systematically engage and thrive in this networked global economy, professionals and students need a new skill set; one that can help them develop, manage, assess and optimize efforts to successfully launch websites for tapping global markets. This book provides a comprehensive, non-technical guide to leverage website localization strategies for global e-commerce success. It contains a wealth of information and advice, including strategic insights into how international business needs to evolve and adapt in light of the rapid proliferation of the 'Global Internet Economy'. It also features step-by-step guidelines for developing, managing and optimizing international-multilingual websites and insights into cutting-edge web localization strategies.
Source: Localization Strategies for Global E-Business
BTW – if you have not read Professor Singh's other book, we highly recommend that one as well: The Culturally Customized Website