Come hither! Translate for Twitter
You'd have to have been living under a rock during the recent Arab Spring to be unaware of the power of Twitter to change the world. In global politics, business, and as a social networking medium, Twitter is an indispensable tool for millions. An average of 200 million Tweets are sent each day, in English and–as of press time-in 33 other languages.  How tweet is that?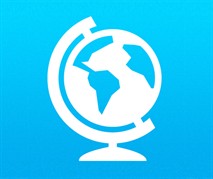 Communicate Quicker. A global community of translators has made Twitter accessible to many corners of the globe by translating Twitter software into Afrikaans, Arabic, Basque, Catalan, Czech, Danish, Dutch, Farsi/Persian, Filipino, Finnish, French, German, Greek, Hebrew, Hindi, Hungarian, Indonesian, Italian, Japanese, Korean, Malay, Norwegian, Polish, Portuguese, Russian, Simplified Chinese, Spanish, Swedish, Thai, Traditional Chinese, Turkish, Ukrainian, and Urdu.
Grow it bigger. Don't see your native tongue in the existing Twitter languages? The Twitter team has created a Translation Center and is inviting Twitterers fluent in additional languages to grow the list. Products needing translation and localization include Twitter.com, mobile.twitter.com, Twitter Help, Twitter for iPhone and iPad, and Twitter for Android.
Beg to Differ? The Translation Center portal also welcomes translators who wish to improve on existing translations.
You Won't Get Richer. It's a voluntary effort, but you get social media translation "cred" and the chance to join an enthusiastic community of global content translators.  Serve up excellent quality and compete for the Top 20% Translators list. Now there's some value for your C.V.!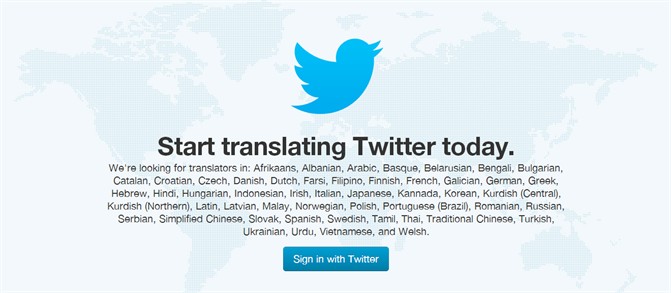 No time to dither! How to get started? First, follow @translator and the Twitter translation blog and international forums to keep up to date on translated language status, tips and tricks, etc.  Log in to your Twitter account from this page, and you'll see product components needing translation. Choose those that interest you, refer to or create a glossary, and go! You're not likely to foment revolution, but you'll rack up some good karma for making Twitter accessible to your fellow citizens.
Follow GPI on Twitter (@GPItranslates)