Are You Seeing a Decline in Twitter Followers?
Social Media Marketing is an effective digital marketing strategy to use to connect and engage with all your audiences. Most marketers are focused on optimizing their websites for favorable search rankings, but optimizing your social media platforms, like Twitter, is also something that is important.
If you have a Twitter account for your brand or company and you have noticed you are suddenly losing your followers, you need to check out the below list, adjust your strategy and begin gaining back your quality followers.
Why you are losing followers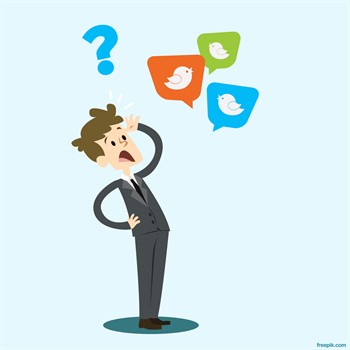 Here's a quick and comprehensive list that includes the major reasons why you may be losing followers on Twitter:
Twitter deletes spam accounts
Twitter attempts to weed out spam accounts from time to time. Spam accounts can represent 20% of your followers if you don't regularly check your follower accounts, so you may notice a drop in followers each time Twitter deletes these accounts.
Follow for follow accounts
Some people just follow accounts with the goal of getting followed back. They will follow accounts and then once they grow their follower list they will begin unfollowing accounts they have no interest in. It is good to lose this type of follower, as they are not valuable to your brand or company.
Over promoting your brand
Twitter users follow accounts to be informed and entertained. Tweet wisely and make sure you are offering valuable information to your audiences. Don't use your platform for constant sales pitches. Tweet to educate and engage your audiences.
How to gain and keep followers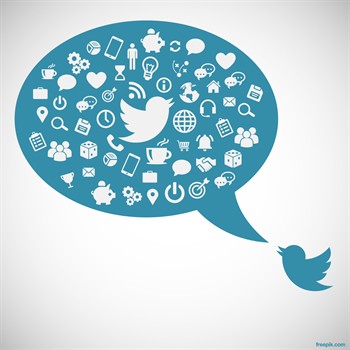 Be Professional
Your Twitter account is a representation of your brand. Always use professional, appropriate language. You can have fun and be creative with your tweets, but it is common to see famous people and companies in trouble with their audiences for posting offensive tweets. You know your audiences, so always keep them in mind before tweeting.
Follow your followers
Social media is all about engaging with your audiences so nurture those relationships. Follow quality followers back and take time to respond to their tweets. Retweeting and replying to your followers' tweets is a great way to directly communicate with your customers.
Schedule your tweets wisely
Tweeting for all your audiences across all time zones is important. If you have global audiences, you need to understand when they are most active on Twitter and schedule tweets around those times.
Quick tips to gain quality followers
Tweet often, but tweet smart. Post links to great content in your industry and fun, interesting and entertaining information as well
Make sure you use hashtags whenever possible; this way your tweets will show up in the search results more often, and increase your followers.
Create easy to read content like infographics.
Include icons for your social media accounts on your website and email signature.
Tweet for your global audiences. Tweet content that relates to them and their needs, as often as you tweet for your local audiences.
Follow and engage with industry influencers to grow your network.
Conclusion
You can do many things to minimize the amount of quality followers you are losing. Some follower loss in unavoidable, but if you are tweeting out great, relevant content to all of your audiences you will keep your followers and continue to gain new ones.
Resources for Social Media Localization
Whether native authoring in a language or localization from a chosen global source language, it is important you have a team of in-country social media practitioners and localization specialists to help your company apply best practices in social media communication around the world.
When planning your country (locale)-specific social media strategy you should think about:
Social Media Optimization for your in-country websites
Social Media development for Facebook applications and/or WordPress blogs
Which Social Media analytics and monitoring tools you should use
Social Media training (country and language: locale-specific)
Social media/online research by locale: landscape, competition, keywords
Online target segmentations research and report
Locale-specific social media channels and networks creation and design
Localization for blogs, newsfeeds and PR
Copywriting, transcreation and content development for local languages
To learn more about global digital marketing and Social Media Localization, feel free to visit:
https://www.globalizationpartners.com/services/global-digital-marketing/