Best Practices for International PPC Campaigns
International Pay Per Click (PPC) campaigns are effective for businesses and companies that seek to expand globally. There are several important variables to consider for each target market and language. To gain and sustain success with your multilingual PPC, your effort will need to fully address these considerations. In this blog post we will explain some of the best practices for an international PPC campaign.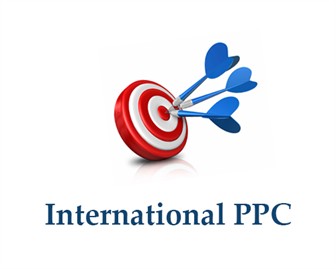 International PPC Best Practices
The goals of any international PPC campaign should be to achieve the conversion rates for each of your target markets that meet or exceed your stated ROI goals. Furthermore, in order to maintain this effectively you need to optimize your campaign settings regularly while remaining sensitive to the unique nature of each locale and the top keywords for each language.
It is best to begin by examining key steps in the process of setting up your international PPC campaign. Here are some of the top techniques that we recommend:
1. Research the initial keyword list
Once an initial keyword list has been drafted, proper research of each keyword and search phraseology must be completed for all of your target markets/audiences/languages. Google's keyword tool is an important, if basic, tool to research the keyword volume both locally and globally. Following this research step, you will want to once again review the list against your stated strategic objectives and target segmentation data.
It is also very important to create a negative keyword list in order to avoid unwanted traffic or errant click-through traffic which might cost you money. For instance if your ads are about 5-star luxury hotels, you will need to include into your negative keyword list key terms like "cheap rooms, cheap hotels, etc.". Google Adwords allows you to include the negative keywords into your campaign to avoid displaying your ad for similar, but unrelated (non-targeted) keyword searches.
2. Keyword localization
Keyword localization is very different from simply translating keywords and since keyword precision is critical for international PPC. There are several steps you need to address during the keywords localization process in order to create an accurate keyword list for each country/language. These key steps include:
Researching the local search volume for your target country/region, keyword expansion choices and the most relevant keywords with the highest search volume.
Adapting the keywords to the locale (combination of language, culture and geography).
Testing keywords to make sure they are accurate and aligned to your campaign goals and the local search engines.
Common phraseology for target searches.
Negative keyword list development for each language/locale.
Accurate keyword localization will yield the best results for your PPC campaign because these are the keywords that will control your ad display and ad impressions.
For more information on issues specific to keyword localization, you may wish to review our previous blog: The Difference between Keyword Translation and Keyword Localization
3. PPC ad localization and copywriting
Many companies simply translate their English PPC messaging while ignoring copywriting or local search behavior. PPC ads are the advertising messages displayed for your audience. As such, professional copywriting is essential for ad localization in order to effectively deliver your message in the target language. In order to avoid your advertising message from becoming lost in translation, you need to have native speakers with solid experience in PPC character limitation as part of your team.
4. Choosing search engines
Although Google remains the global search leader, you will often find that local markets exhibit different search behaviors and patterns. It is important to research the search patterns of your target markets to determine which engines will best reach your intended audience. For instance, Baidu is the best choice for the Chinese market while Yandex is very popular in Russia.
5. PPC campaign settings
In what geographical locations do you want your ads to show?  For multilingual PPC campaigns it is very important to specify the locations for each language. It is one of the basic steps for each campaign to adapt your settings carefully by selecting the accurate options when you start the campaign. Most popular tools also allow detailed budgetary control. Keep in mind that you will want to actively manage your campaign settings to optimize your visibility and quality click-stream.
6. Landing page optimization
Landing pages are the destination for your ads and it is the way to measure the conversation rates for your campaign. Landing pages should be created specifically for each marketing activity with a call to action or a form to capture visitor information. We always advise to have a localized landing page for each language identified in your International PPC campaign. Experts agree that not maintaining a landing page in the target language will result in significantly lower conversion rates and quality information capture.
7. PPC strategy
International PPC-focused strategy depends on treating each market individually and effectively. To set your goals up-front is the key to a successful strategy with a high ROI. All activity during the campaign must be carefully monitored and adjusted to align with the overall strategic objectives.
Testing is always required to adjust your campaign accordingly and generate best practices. You will continually need to test your keywords, messaging, reports and landing pages to achieve top campaign results.